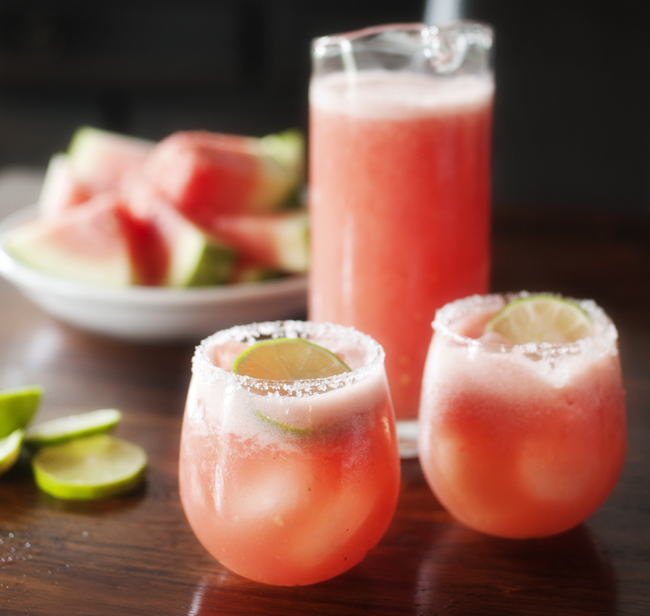 Many years ago when I was single and living by myself it would not be uncommon to see a giant watermelon in my shopping cart.  Sure I could have purchased the pre-cut halves but then I would just go home, eat it and want more watermelon.  Not ashamed to say I would regularly devour a whole one by myself back in those days (I kept that information to myself on dates of course).
Today I still have quite the obsession with this gorgeous fruit but I am always looking for ways to mix it up a bit.  Enter the watermelon margarita – quite possibly the easiest cocktail I have ever made that packs the most amount of "WOW, that is tasty" factor.  Sweet but not too sweet watermelon with the tart lime and smooth tequila, seriously, so good.  A must try this summer, especially while entertaining friends.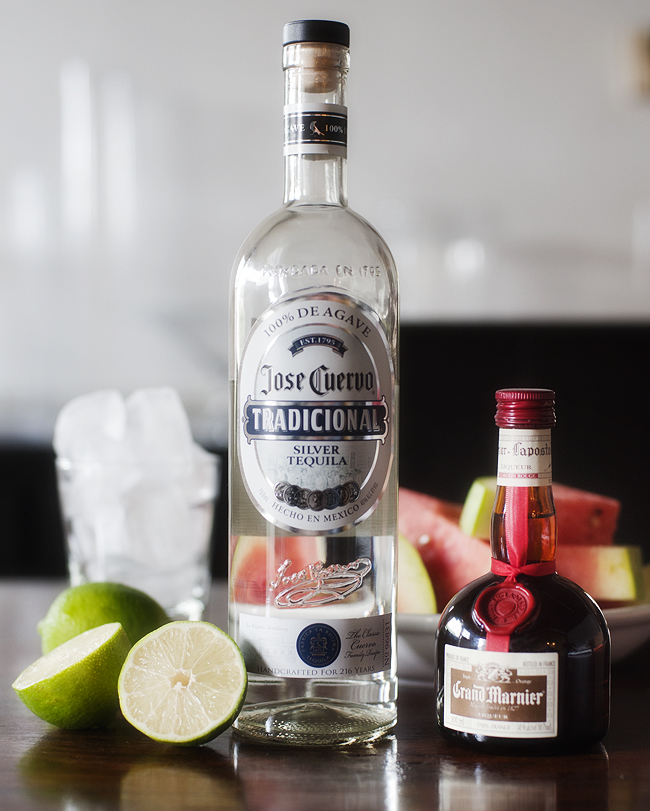 Watermelon Margarita

Ingredients

Ripe seedless watermelon, cut into 1″ cubes (about 3-4 cups)
2 limes, juiced
4 ounces good quality white tequila
2 ounces orange flavored liqueur (Cointreau or Grand Marnier)
Ice (2-3 cups)
lime, for glass rimming and garnish (optional)
course sea salt
simple syrup (optional)

Instructions

Rub lime around rim of glasses and dip in sea salt.
Fill half a blender with the cubed watermelon. Add about 2 cups ice. Add the tequila, liqueur, and lime juice. Blend until watermelon is pureed & the ice is crushed.
Fill salt rimmed glasses with ice, pour the margarita over and garnish with lime (if desired). If your watermelon is not particularly sweet you can add some simple syrup, or superfine sugar to the blender.
adapted from the The Parsley Thief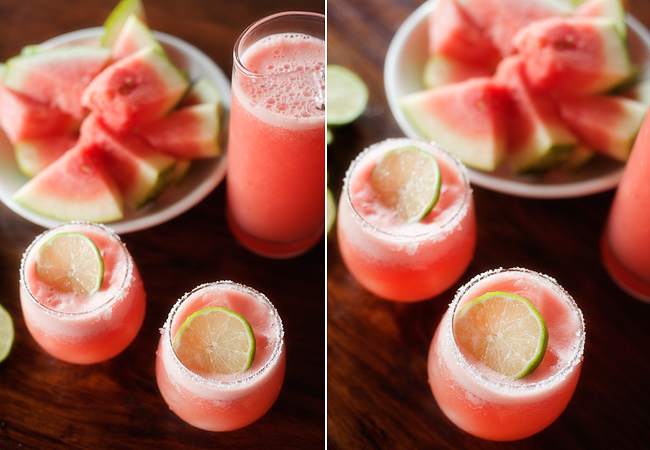 If you are a "no salt" person when ordering margaritas then by all means omit the salt.  I personally think rimming with sugar would be too sweet with this concoction but if you are feeling it then by all means go for it.
Depending on the size of your glass this recipe may make well over 4 servings.  It holds up well in the refrigerator, just give it a good stir before pouring.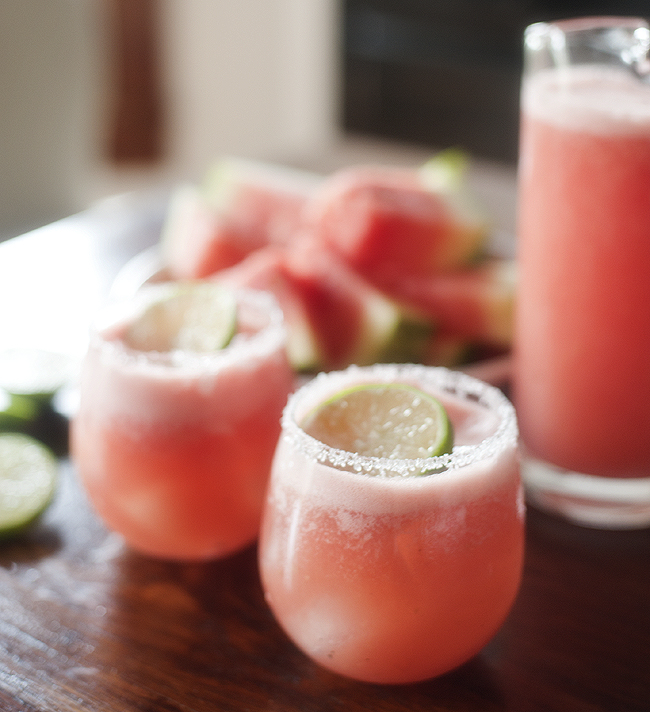 After loving how this margarita turned out I am very curious as to what honey dew or cantaloupe may taste like in the same manner.  You may be seeing those in the future, that is if I ever stop making this pink perfection.
Cheers to Memorial Day weekend and the ideal margarita to kick off summer.  Enjoy everyone!