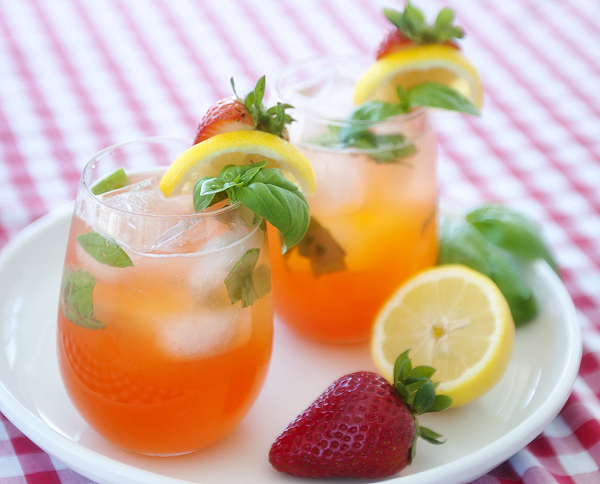 The other day Shan posted lemon bars, really really good lemon bars.  You know what else is good?  Vodka.  Especially lemons and vodka.  Better yet, lemons and vodka with strawberry and basil.  Something sweet, tart and fresh – can't think of a more appropriate cocktail to welcome in the much anticipated glorious weather days.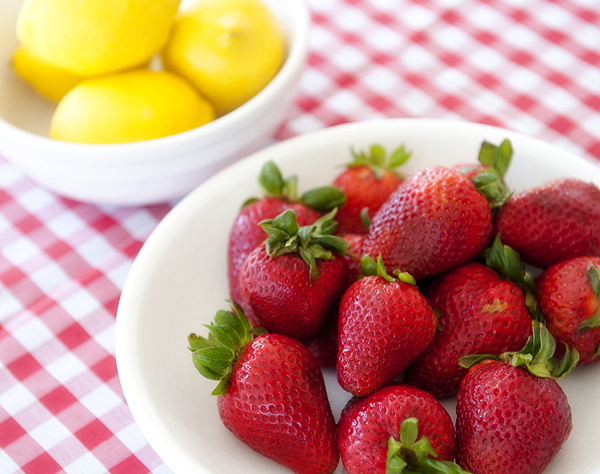 While Shan and I were expecting our girls we were obsessed with the strawberry lemonade from Chili's.  Not being one to typically order soda or other sugary drinks I had totally forgotten how amazing that lemonade was – until now.  In order to make this cocktail you will need to make a batch of good ol' homemade strawberry lemonade.  Beauty of this is you can serve it to your nonalcoholic crowd who will delight in the deliciousness.  There is some work that goes into squeezing all the lemons so make sure you keep enough to yourself for cocktails – if you did the squeezing you certainly deserve the reward.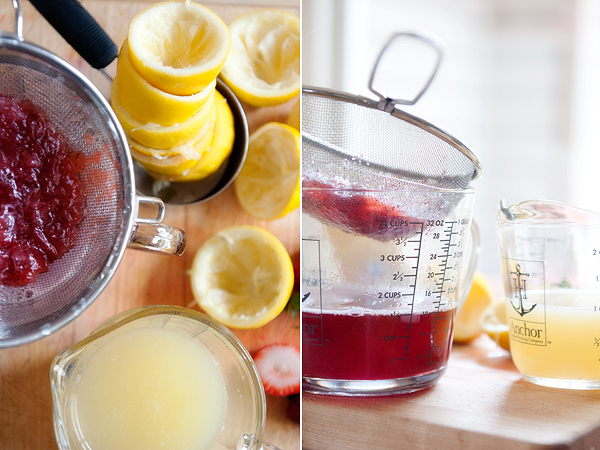 Strawberry Lemonade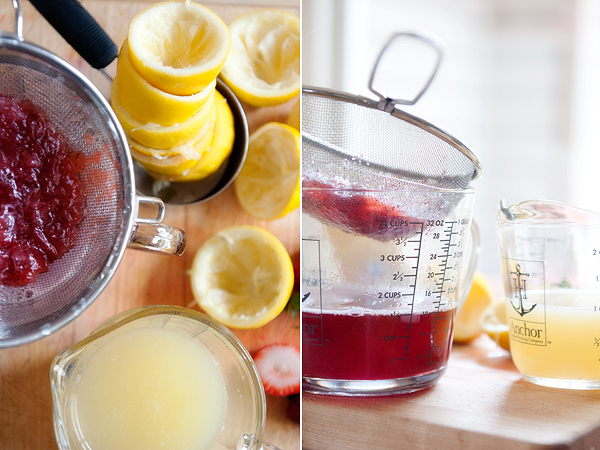 Ingredients
1 heaping cup strawberries, chopped
1 cup water
1 cup sugar
1 cup fresh squeezed lemon juice, about 6 to 8 lemons
3 add'l cups water
Instructions
Combine strawberries, water and sugar in a medium saucepan.
Bring mixture to a boil.
Reduce heat and simmer for about 5 minutes. Stir occasionally and use a wooden spoon to mash up the strawberries and release their juice. Set aside.
Combine lemon juice and 3 cups of water in a pitcher.
Strain the strawberry syrup mixture through a fine mesh strainer.
Add strawberry syrup to the lemonade and chill for at least 30 minutes. Serve over ice for virgin cocktails.
inspired by Tastefully Julie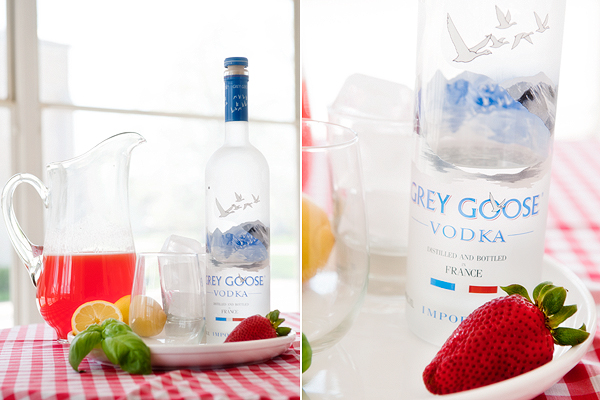 Strawberry Basil Lemonade (with vodka)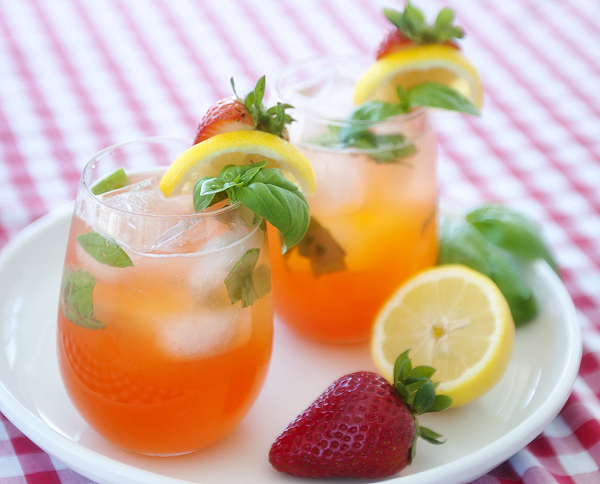 Ingredients
2 ounces of vodka
3 to 6 basil leaves torn
4 ounces of strawberry lemonade (recipe above)
ice
basil sprig, strawberry or lemon wedge to garnish
Instructions
Place torn basil in bottom of glass with vodka and muddle with end of wooden spoon (or any other good muddling device).
Fill glass with ice and top off with strawberry lemonade.
Garnish with basil, strawberry or lemon.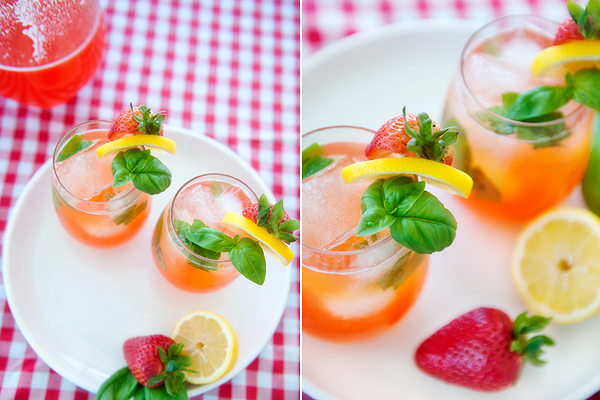 You should be hearing the sound of lawnmowers, sizzling grills and kids splashing away in the lawn pool by now.  Make a batch of this the next time supervision is required for all those activities – it's an exhausting job after all.    Cheers!