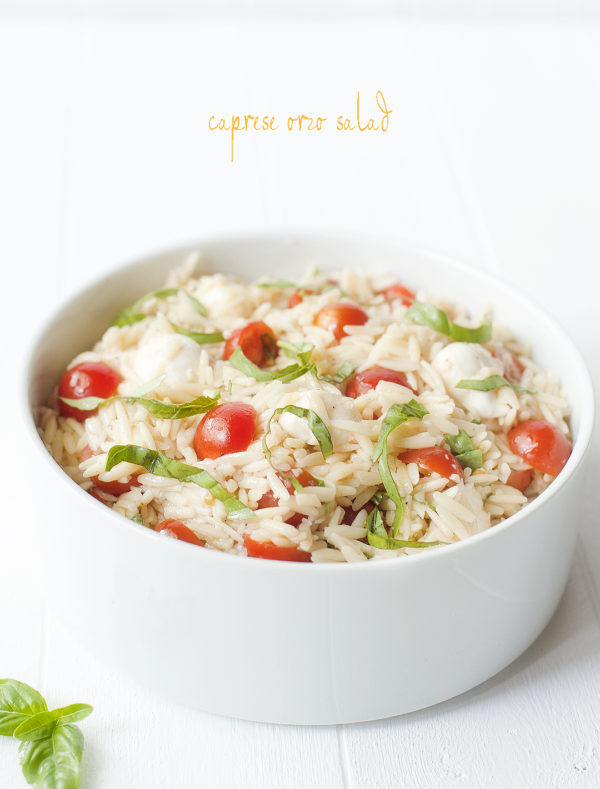 A sure fire way to fill bellies without a lot of fuss is to go the pasta salad route. Almost every party I throw has a bowl of pasta salad sitting somewhere. If you are thinking… "Pasta salad is pretty boring, Brandy.", you are sort of right. It can be boring, that's for sure, but it doesn't have to be.
This caprese version is easy. So very yummy. And not boring in any way.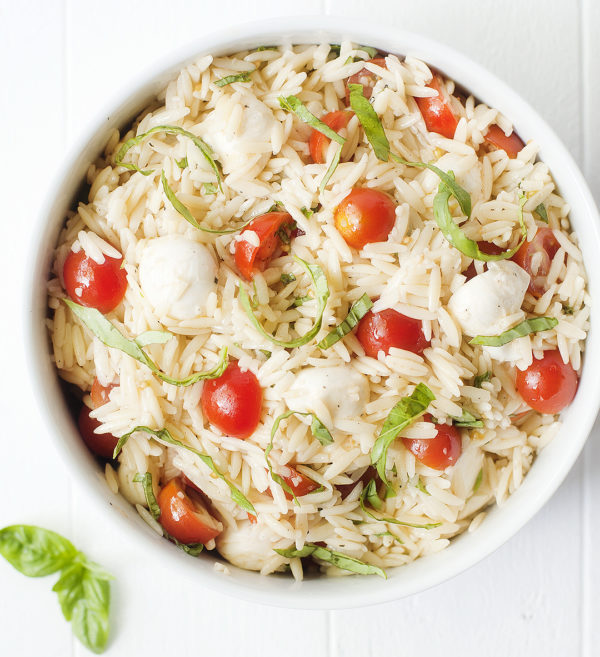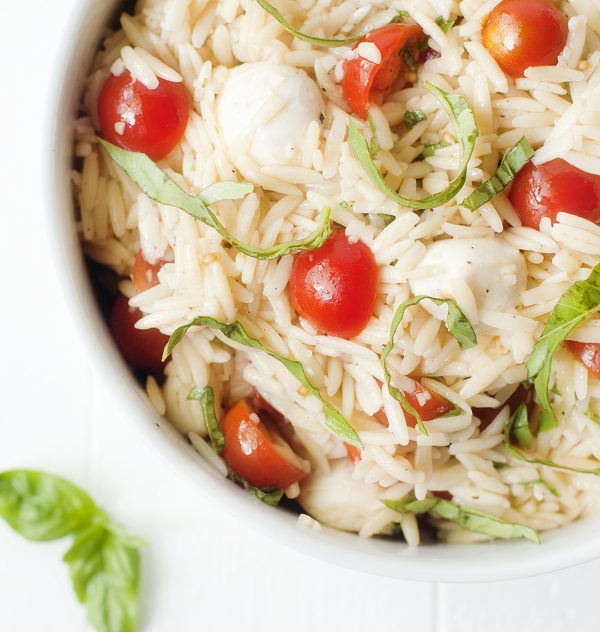 You can go one of 2 routes with this salad: red wine vinegar or balsamic vinegar. Personally I prefer the balsamic but it does discolor the mozzarella in a way that is not nearly as visually stimulating as the red wine. Plus the red wine vinegar tastes pretty darn good as well. In other words you can't go wrong either way….so use what you have on hand.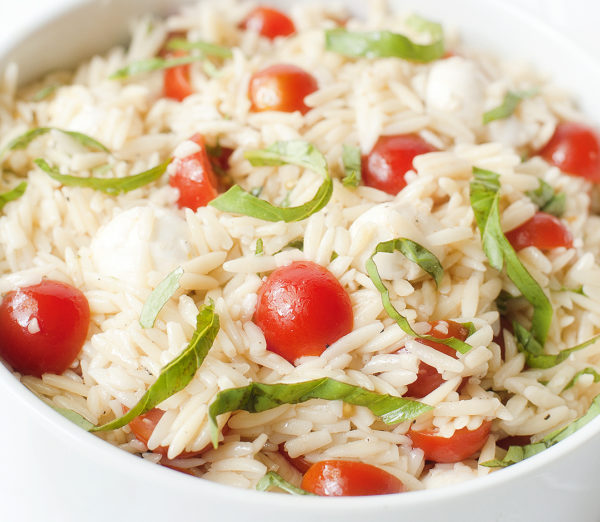 Jettie more than likely would not touch this with a 10 foot bowl (there are ribbons of green stuff, her worse nightmare). Bing on the other hand, went right in and grabbed one of those green ribbons. He didn't end up actually eating it of course…but at least he went back in for pasta.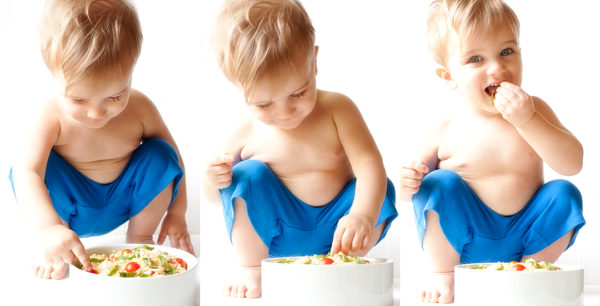 While this is perfect for a get together, it also makes a great salad to have sitting in the fridge for quick nibbles. We have been go, go, go since the beginning of May. Having a salad like this on hand makes for a nice filling meal without being too heavy or unhealthy.
Enjoy!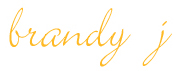 caprese orzo salad
Author:
brandy j of www.prettyplainjanes.com
Ingredients
1cup dry orzo pasta
2tbsp red wine vinegar
3tbsp extra virgin olive oil
salt & pepper to taste
2cups grape tomatoes, sliced lengthwise
1cup mini mozzarella balls, sliced in half
6 large basil leaves, chiffonaded
1tbsp fresh lemon juice
Instructions
Boil the pasta to al dente according to the package directions. Drain pasta (don to rinse) and place in medium bowl. Add the red wine vinegar and olive oil and mix well. Add salt and pepper to taste. Allow to cool about 15 minutes on counter and then an hour in fridge.
Once pasta is cooled, add the tomatoes, mozzarella, basil and lemon. Combine will. Adjust seasonings if necessary. Keep in fridge until ready to serve. Great super chilled or at room temp.