Here I am again, trying out cheap makeup! Seriously though…Drew has something special going on with this Flower makeup line.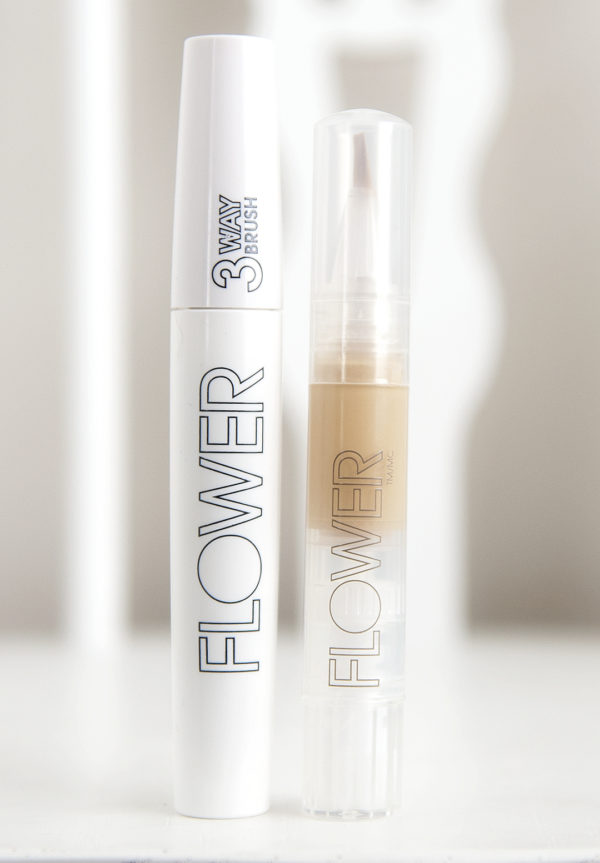 First up the Lighten Up! Brightening Concealer Click Pen. I am not one who has a lot of experience with concealer, unfortunately. [Approaching 39 and surely have needed some over the last decade at least. Oh well, better late than never!] That said, I do love the weight of this product. Perfect for someone who doesn't like to feel their makeup. Also great for the warmer months where the feel of makeup on a hot day makes you want to gag. [Ugh…oh do I loathe being sweaty and hot.]
I mostly picked this up for the "brightening" purposes, specifically for  my under-eye region. I am not going to say it's the best, but I will say it does a pretty darn good job. You have to be careful though, because a couple of times I thought it looked great in the bathroom only to look in the car mirror and discover freaky bright under-eyes. But as a general rule you should always look at your makeup via natural daylight before venturing away from the bathroom. [I know someone out there is shaking their head yes to this rule…]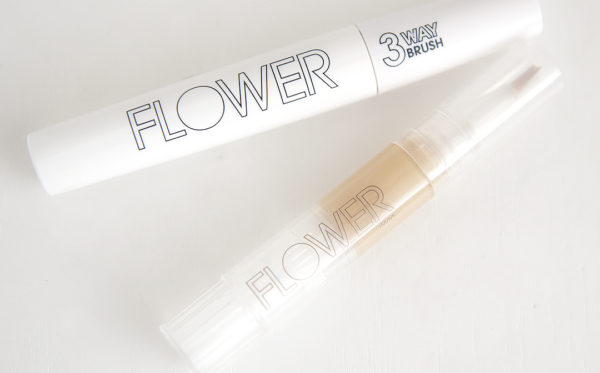 Next up the Flower Intesif-Eye Volumizing Mascara. (Referred to by my friend Jordanne.) LOVE this stuff! It's not the kind of mascara that takes a chisel to remove, yet stays put and feels great. I do find that dabbing the wand on a tissue is necessary to avoid clumps, but I sort of do this a lot with mascara anyways. [Removing clumps from lashes is absolutely not something I enjoy doing.] If you are looking for an inexpensive, great mascara to throw in your bag I highly suggesting picking up a tube!
If you have tried either these or any of the products I have reviewed in the past please let me know! And if you've got a must try beauty product you are loving I'd love to know so I can check it out myself!
xoxo,