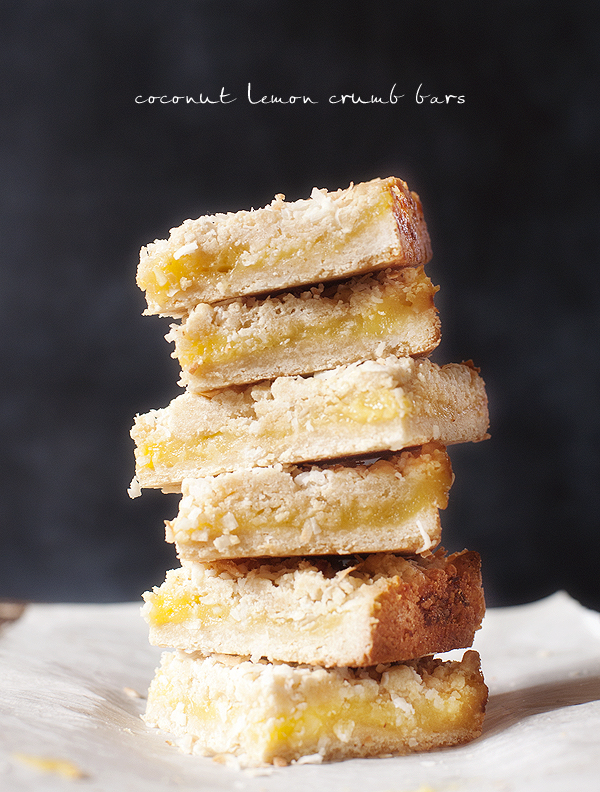 I never knew how much I loved bars until this blog started. They are sort of like cookies, yet a little like pie. Seeing how I am all about cookies and/or pie it's inevitable that bars would be right up my alley.
Typically I prefer a bar with some fruit filling, much like my pie. And if it's got a crumb topping…I'm in. These bad boys have both the fruit and the crumb, with a little bit of coconut. Um, hello fabulously tasty dessert!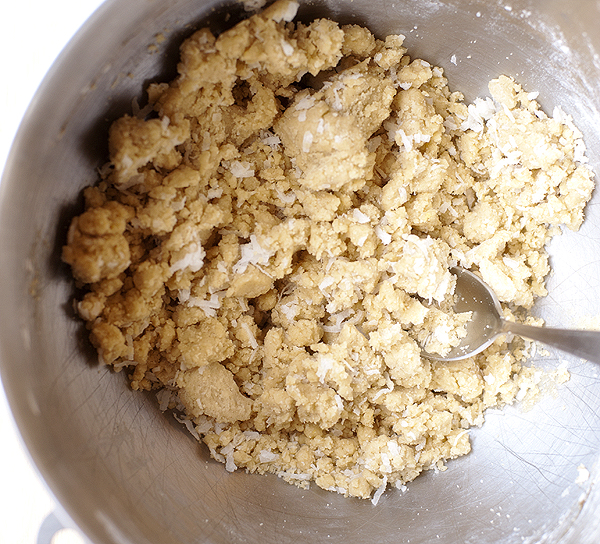 Another great thing about bars is how ridiculously easy they are to make. If you can press dough into a pan and top with crumbly dough you have almost all the skills you need to make these bars. As far as filling goes, feel free to purchase the curd pre-made. I went all out and made Pioneer Woman's version (a recipe from her site from a contributor I believe). It's not bad guys…not bad at all. My only complaint is how addictive it is. Spoons need to be hidden when the jar is open.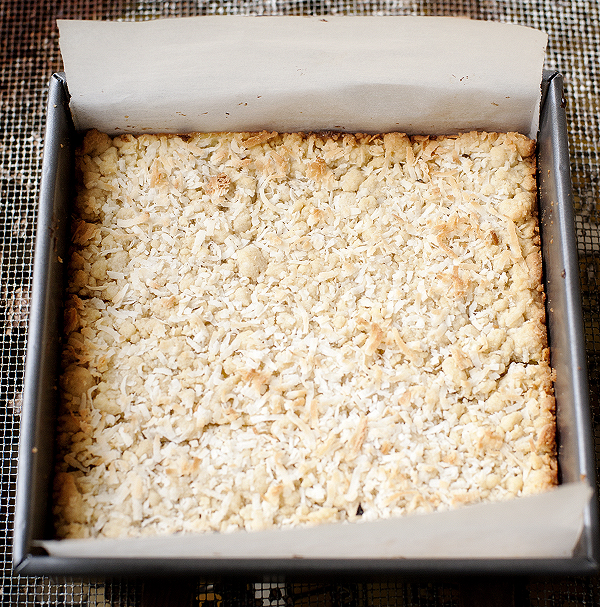 My original intent was to make thumbprint cookies with the curd but I was not having much luck so bars it became. After looking at a few recipes I decided to cut back on the coconut for a couple of reasons. 1. I prefer the lemon to shine through the most and 2. While I love coconut, it can overwhelm a sweet dish for me. The ratio in this recipe is perfect for my tastebuds.
These would make a great dish to bring to a Spring gathering. They are light, sweet and that bright burst of lemon gives it the best flavor. Definitely on my favorite bars list!
Enjoy!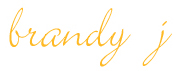 coconut lemon crumb bars
Ingredients
1½cups all purpose flour
¼tsp kosher salt
¼tsp backing powder
½cup room temp coconut oil
¼cup granulated sugar
½cup packed brown sugar
1 large egg
1tsp vanilla extract
1cup flaked sweetened or unsweetened coconut (plus 2tbsp divided)
1cup lemon curd
Instructions
Preheat the oven 350ºF and line an 8X8 baking dish with parchment paper. Place the flour, salt and baking powder in a medium bowling and whisk together. Set aside.
In a bowl of a stand mixer, beat the coconut oil and sugars on high until nice and fluffy. About 3 minutes. Add the egg and vanilla and mix well on medium speed. On low speed, add the flour, very slowly, just until the mixture is crumbly. Stir in the ½cup coconut by hand, gently.
Take half the dough and press it evenly into the prepared dish. Top evenly with the lemon curd. Take the remaining crumble dough and place it evenly all over the top. Top with remaining coconut. Bake in the oven for 15 to 20 minutes or until the top begins to turn golden. Allow to cool completely until cutting. I like to keep mine in the fridge. So good cold!