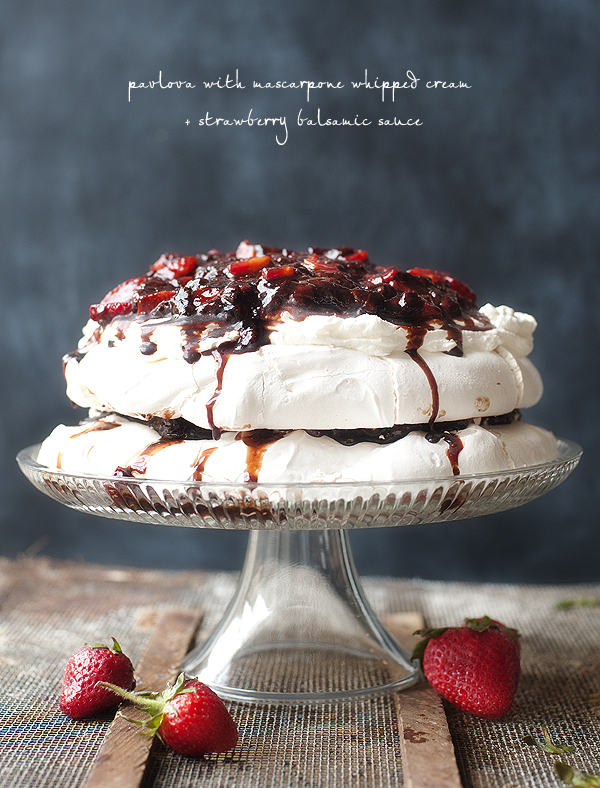 Pavlova…basically a giant meringue cookie. Or in this case 2 giant meringue cookies stuffed with light, decadent mascarpone whipped cream and topped with sweet yet tangy balsamic strawberry sauce. Believe it or not this is in fact as good as it looks and sounds.
Young MC said it best…"I ate so much I nearly split my pants."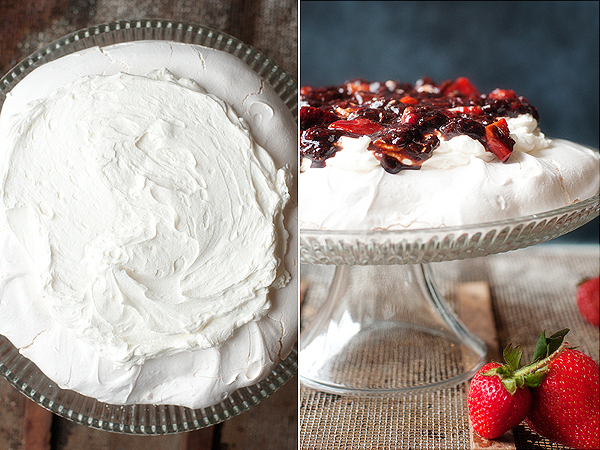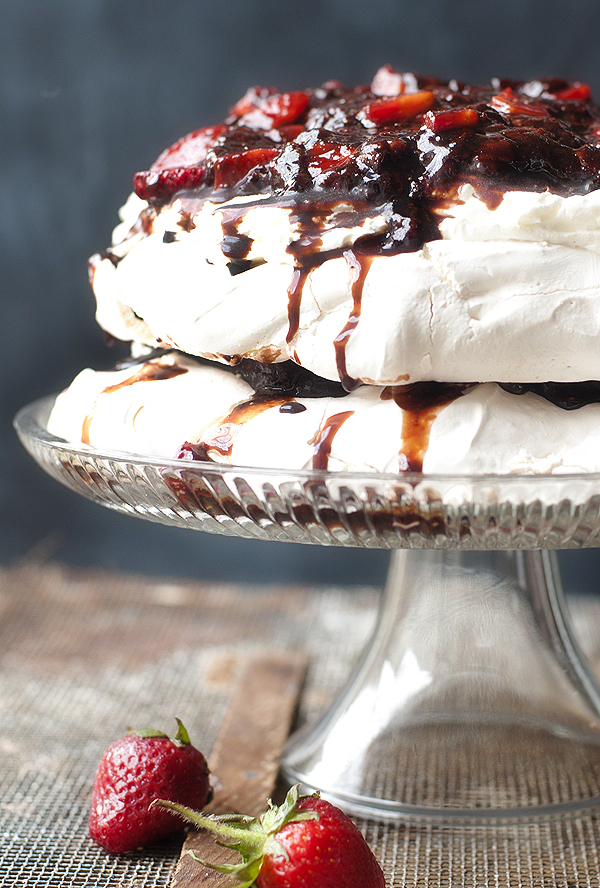 Every bite is a little crisp, airy like a cloud and that oh so creamy mascarpone….to. die. for. Let's not forget about that sauce, it sort of looks like chocolate but instead is tangy, rich strawberry balsamic sauce. Cuts through all the sweetness of the meringue and cream layers like a dream.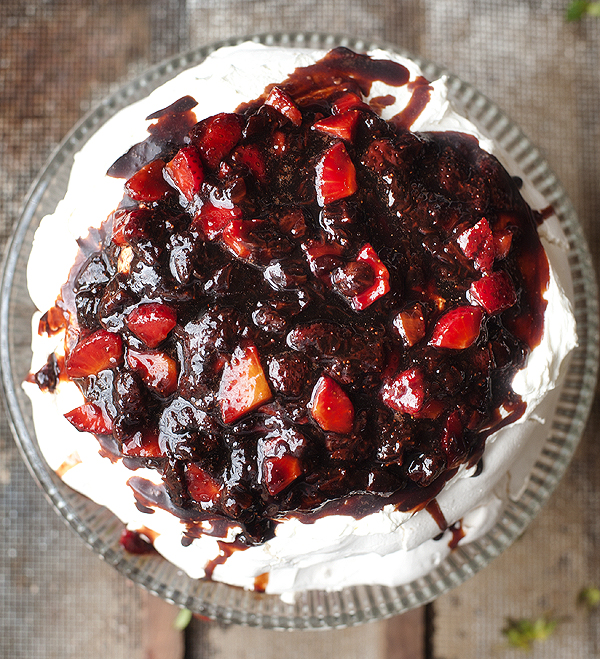 You may be thinking "this look like a real pain in the booty to make Brandy." Luckily you're wrong, well sort of wrong at least.
It's incredibly simple to prepare and assemble. The only part that is the pain in the booty is the amount of time it takes to bake. 2 1/2 hours in the oven with at least another half hour for cooling. So no last minuting pavlova-ing, but believe it's worth all that bake time.
Typically I would only make half this recipe which would end up being a single layer of pavlova. I was in "go big or go home" mood though so 2 layers it is. I absolutely love how it looks like layer cake. Pancakes, cookies, cake, pavlova….they just look even more glorious stacked.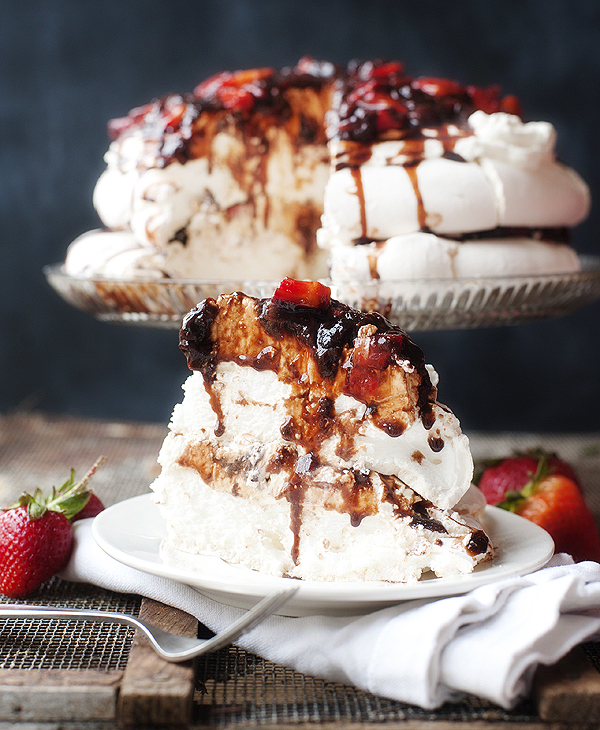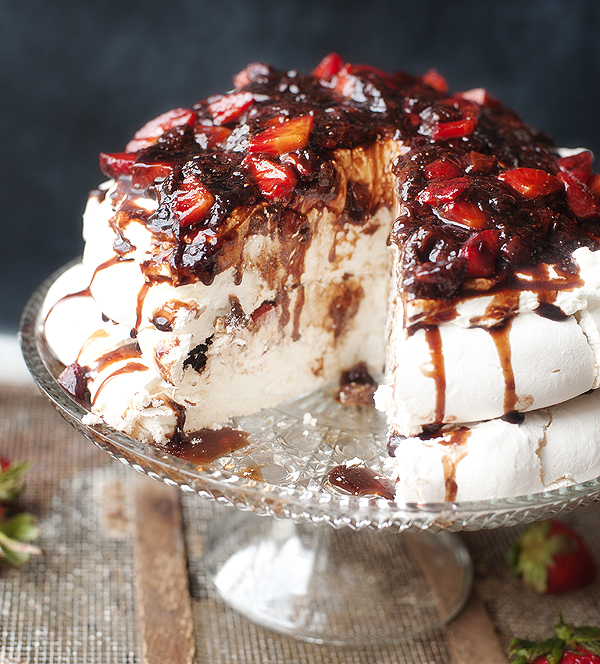 This would be a perfect dessert to impress at a dinner party, book club, brunch, shower…anywhere that calls for something different and beautiful. If making for your family I would suggest halving the recipe and making just one layer. Jettie loved it but wasn't over the moon with the sauce. She thought maybe we should make a s'mores pavlova next time. The girl may be on to something…
Enjoy!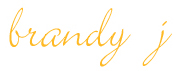 pavlova with mascarpone whipped cream & balsamic strawberry sauce
Ingredients
for the pavlova:
8 egg whites from large eggs
1tsp kosher salt
2tsp white vinegar
4tsp sifted corn starch
2½cups granulated sugar
for the cream:
8oz mascarpone cheese, very cold
16oz heavy whipping cream, very cold
¼tsp almond extract (optional)
for the sauce:
1cup balsamic vinegar
4cups plus 1cup hulled and diced strawberries, divided
¼cup brown sugar
1tsp kosher salt
¼tsp lemon zest
Instructions
Preheat the oven 350ºF and line 2 baking sheets with parchment paper. Place the egg whites and salt in a mixing bowl for a stand up mix fit with a whisk attachment. Whisk for 2 minutes at high and then add vinegar and corn starch, while still whisking. Keeping the machine on, add the sugar in a slow, steady stream. Once sugar is all in continue whisking until meringue is glossy and stiff peaks form. About 7 to 8 minutes.
Take half the meringue and place on a baking sheet. With the back of a large spoon, form into a 9" circle. Repeat with the remaining half on the other sheet. Place both in the oven and immediately turn the oven down to 225ºF after you close the door. Bake for 90 minutes. Once the time is up, turn the oven off, leaving the pavlova in with the door closed for another hour. After that time is up remove pavlova and place on a baking sheet until completely cooled.
To make the cream place the mascarpone and whipped cream in a mixing bowl for a stand mixer fitted with a whisk attachment. Slowly whisk at first, building up to full speed after a minute or two (this is to keep the cream from going all over). Whisk on high for a couple of minutes adding the almond extract, if using, towards the end. You should have soft peaks in your cream. Set aside until ready to use.
For the sauce place the balsamic in a medium sauce pan and place over medium high heat until it boils. Turn down to a simmer and allow to simmer until it's reduced to about ¼cup. Add the 4 cups of berries, brown sugar, salt and zest, stir and allow to simmer for 5 minutes. Take off the heat and smash the strawberries with the back of wooden spoon. Allow to cool for 10 minutes and then add the remaining cup of diced berries to brighten it up. Allow to cool completely before using.
To assemble the pavlova, place one pavlova on a cake stand and top with half of the cream. Top that with half of the strawberry sauce and then place the other pavlova on top of that. Repeat with the cream and sauce (allow the sauce to spill down the sides a bit). Slice like you would a cake and enjoy! Keep covered in the fridge, best if ate within 24 hours.