We are a baseball family…sort of. Sticky, he will stay up till 2AM to watch the Reds lose in a 16 inning game. Me, I love going to the ballpark. Thankfully our kids seem to have the baseball bug too.
There's just something about that first game. It feels so good to know that last minute dates with the ballpark are available again. Obviously we did not make it to Cincy today (we are Reds fans, in case that wasn't clear) but I did zap some red into my casual Monday outfit. Complete with a little man and some Mickey Mouse. It doesn't quite scream "Redlegs fans" but there were baseball hats involved so we looked the part.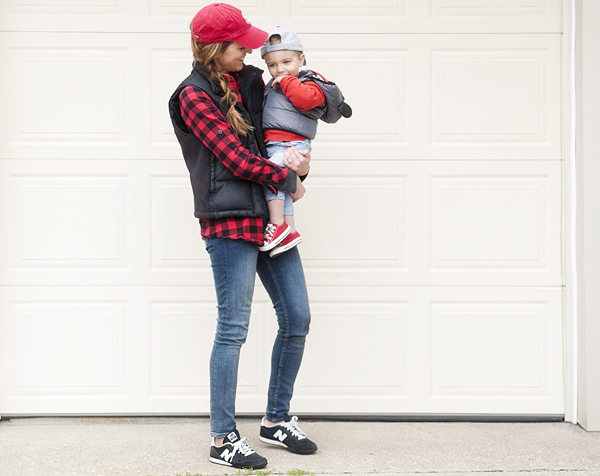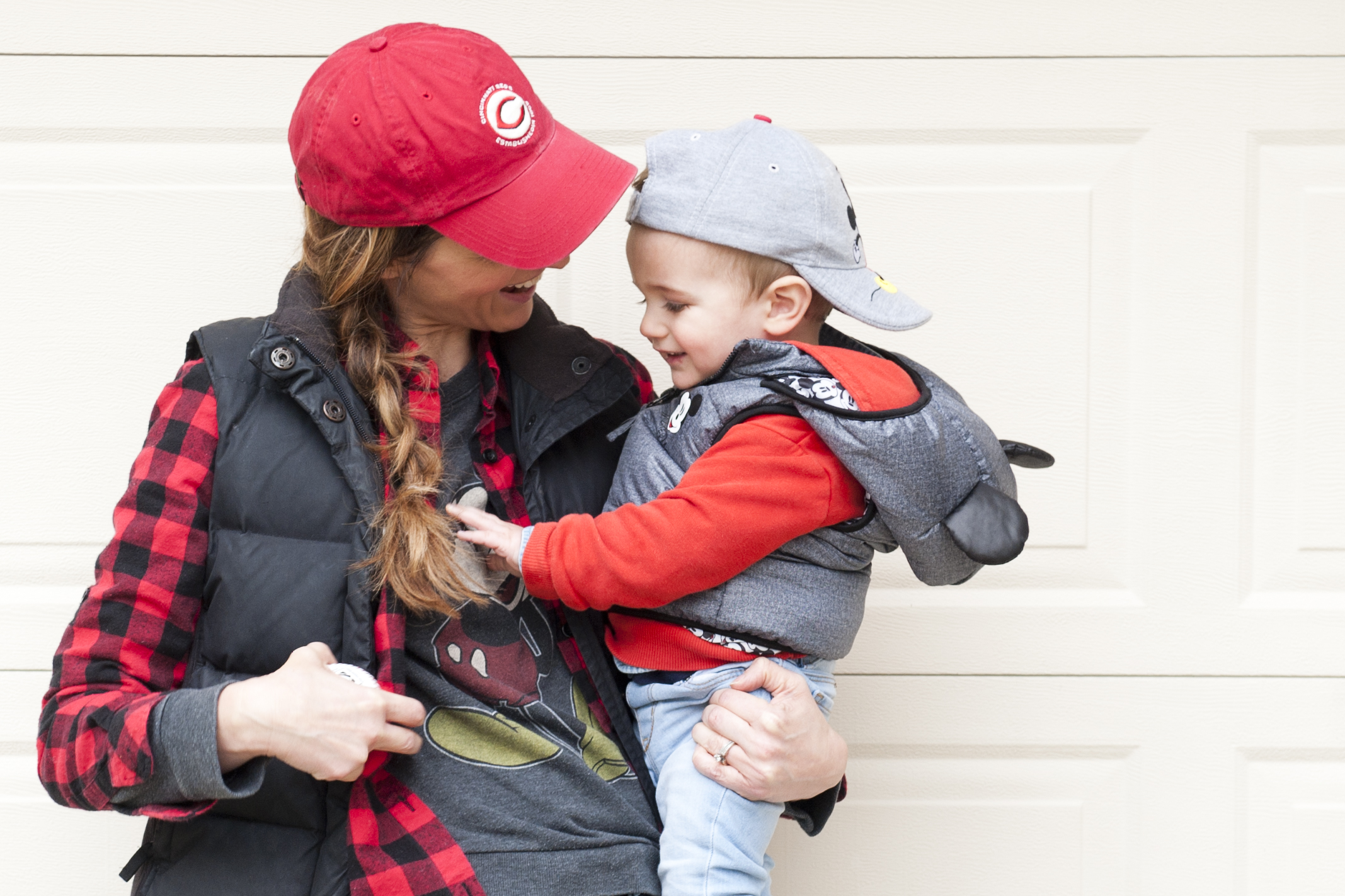 There was some intense jumping happening in order to get that kid to smile and not scream about rather being on the ground, aka "on the loose". At one point my foot slipped and I landed in a way that made my hip hurt. Just saying the words "oh, I did something to my hip" instantly made me feel ancient. Kids really do age a person…in the best way possible.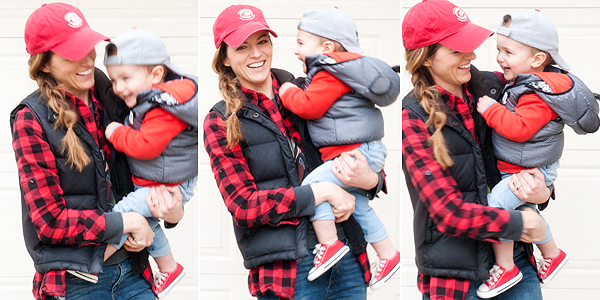 Obviously it was cold today, well chilly, but it felt cold because we have had such a mild winter. Jettie wanted no part of an outdoor photo shoot. Bing on the other hand grabbed his hat and vest while wearing just a diaper before the words "You want to go bye-bye?" could get completely out of my mouth.
Sticky used to always wear a baseball cap, and it was almost always backwards. I don't know what it is about my boys in their backwards caps…all I know is it's an instant swoon factor for me.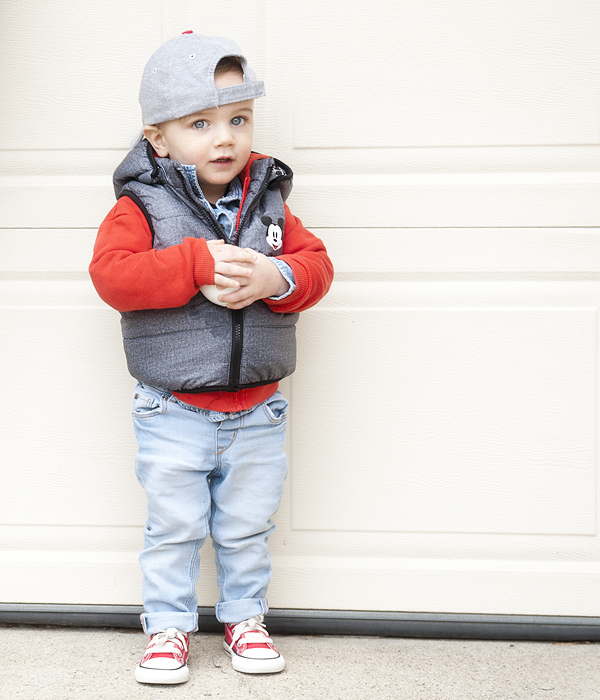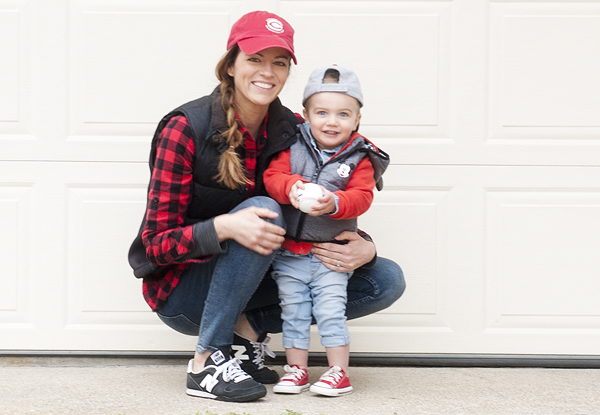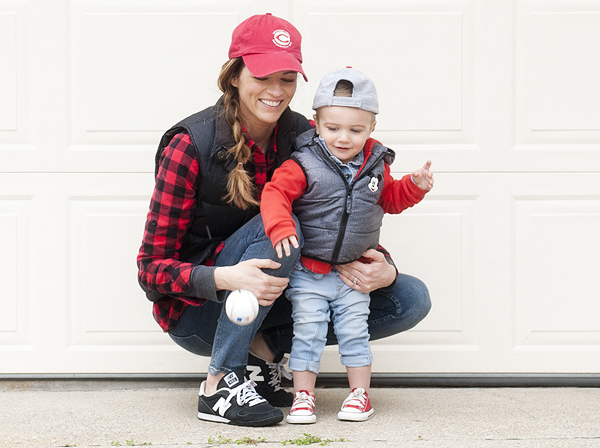 Look at those intense eyes and that wind up. Future Big Leaguer? Who knows. Future heartbreaker? Without a doubt.
|WEARING|brandy j hat similar/Ochenta plaid shirt/H&M jeans/vest similar/Mickey sweatshirt similar/New Balance shoes bing hat similar/H&M hoodie/Old Navy denim shirt/H&M Mickey vest/H&M jeans/Converse shoes
Go Reds!