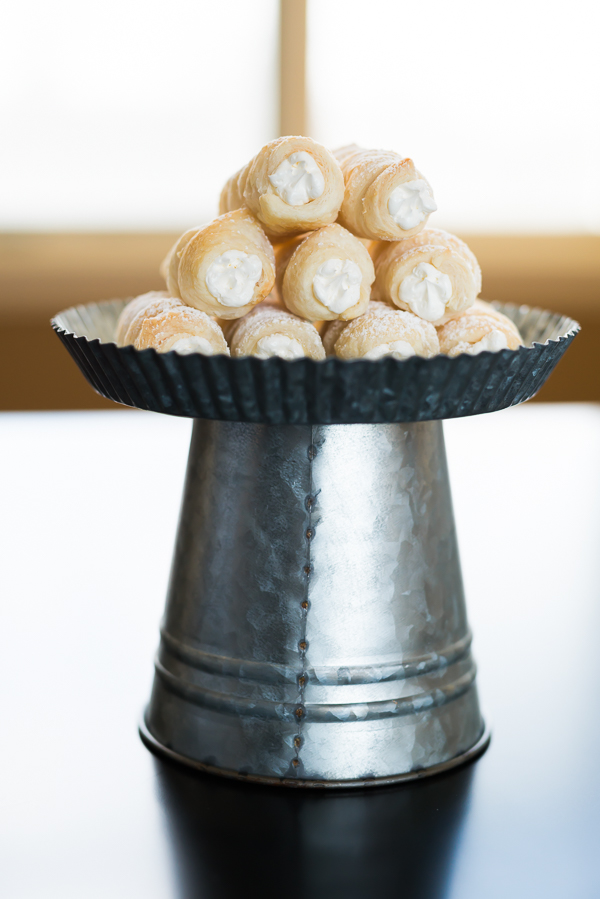 Easter, Christmas, weddings, birthdays, or any day that ends in Y. These little delightful cookies are mother daughter tradition of love for all things celebration related in our house. In fact, I had to get permission to share the recipe, as this one is deeply rooted with mom and I. They get a bad rep for being a time suck, but I assure you, they are worth that first bite of fluffy, creamy, delicate awesomeness. We have it down to a two person make/bake science, but these can definitely be done solo too. (Though, then there is no one to judgmentally gawk at watch how many you sample in the making process.)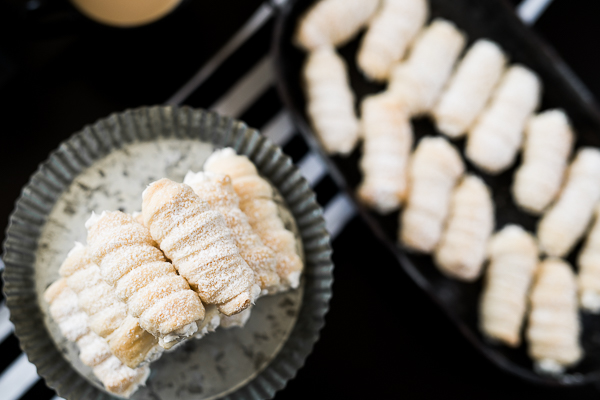 I know them as clothespins, but some regions call them lady locks or cream horns. And before you call us clothespin frauds, we did actually use clothes pins to make them once upon time. Since then, we've wised up and found wooden rods are far easier, and can be found pretty much anywhere you can find baking supplies. Make sure to season rods with just a little flour (not butter!) in your oven for a first time use. Also, you can cut your time in half and purchase pastry dough ahead of time from a bakery. Just follow the cut, bake, and fill steps after.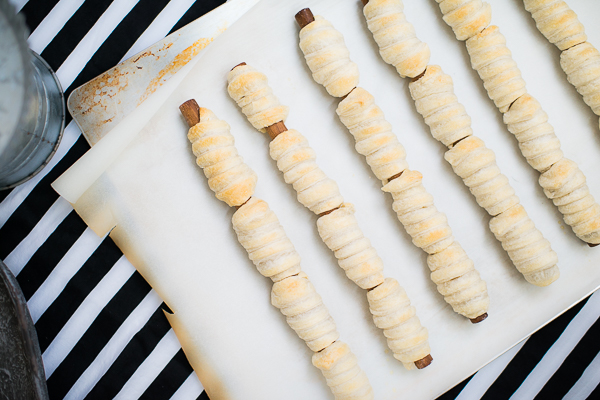 Fill those little cuties with any of your favorite frostings, but I prefer our super light mallow like filling. It's hardly sweet, which is good because these beauts get a dusting of powdered sugar on their final step for a just sweet enough finish.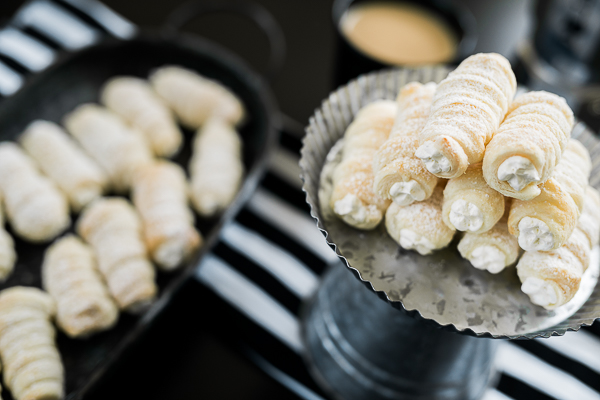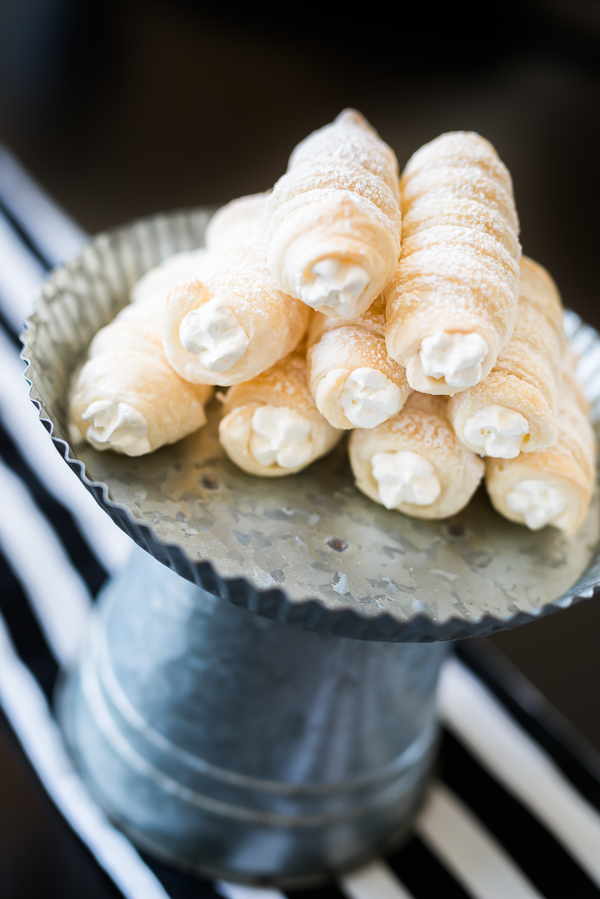 Lastly, color your frosting to match any occasion if you need to be festive, or leave them white. Believe me, it will not effect their deliciousness. They also pair perfectly with a cup o' joe, cold glass of milk, cappuccino, wine, motor oil..you name it. Equal parts pretty and delicious and they freeze like a dream.
If you don't eat them all first.
Whether you call them clothespins, lady locks, cream horns, they are always greeted with a big giant YUM in this house. Make them for your next celebration…or for just a day that ends in Y.
Enjoy!

Clothespin Cookie dough
Ingredients
3½ cups flour
2 tbsp. sugar
½ c. Crisco
1 tsp. salt
2 egg yolks
1½ cups warm water
Instructions
Mix first four ingredients like a pie dough.
Add in your egg/water mixture and mix into a soft dough.
Chill 1-2 hours. Don't skip this step!
Divide dough in half and roll out thin.
Add a thin layer of crisco to the rolled dough. Fold over, add another layer, and once more.
Chill 30 minutes.
Preheat oven 350ºF.
Roll dough out to about ⅛in. thick. It will appear cracked as you roll.
Cut dough into 1in x 5in. strips. You can eyeball this and be just fine. The wider or longer your strips, the longer or larger your cookie.
Roll on to your rods overlapping as you go. Secure the end with a dab of water.
Place on parchment lined cookie sheets.
Bake 12-15 minutes, or until tops are just slightly golden. Cookies will bake faster as your rods heat after the first batch.
Let sit a few minutes so you don't burn your hands off, then slide off the rods.
Once cooled, fill with frosting by pastry bag or ziplock.
Dust with powdered sugar.
Store in airtight container in refrigerator or freeze.
Clothespin Cookie Frosting
Ingredients
1 cup unsalted butter
¾ cup crisco
2 tsp. vanilla extract
(2) 16oz. marshmallow fluffs
Optional powdered sugar to taste
Instructions
Cream together butter and crisco in standing or handheld mixer.
Add vanilla. Mix.
Add marshmallow and mix on medium until light and fluffy.
Sprinkle in a pinch of powdered sugar to taste, or leave it out depending on sweetness.