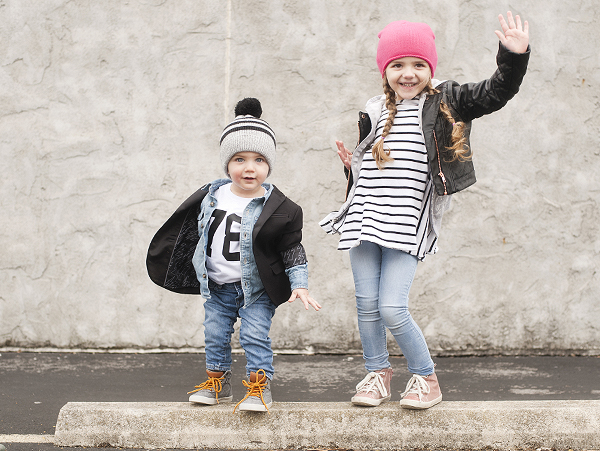 We came incredibly close to 86-ing the photo Valentine's this year. Had it not been for last year's adorable reminder hanging on the fridge I just may have gone through with it…. I am so thankful that didn't happen.
Photographing one's own children can be a miserable experience for a photographer (and the kids). All I ever need is 5 minutes of cooperation and generally I end up with about 2. Hit the 10 minute mark and we are all done.
But just like I always tell my clients…"You'll be amazed by what we did capture." These kiddos always amaze me. Regardless of attitude or lack of enthusiasm I am in love with what we got from our last minute Valentine session. Or maybe I just love them and any and all images are my absolute fave.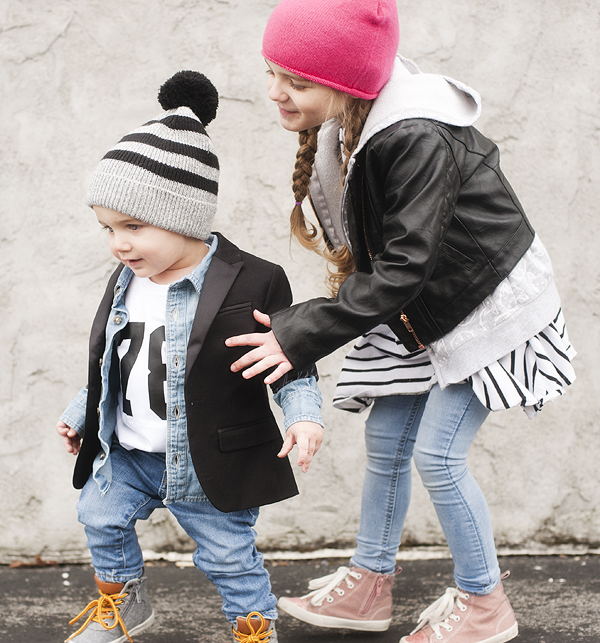 Jettie has had her fair share of heart attire in the past but this year I felt like I really dropped the ball. Not a heart to be found in her closet, and not an ounce of pink in Bingham's. That's when I thought "when all else fails go black and white". It may not scream Valentine's Day but it's simple, classic and fun. I like those 3 things a lot.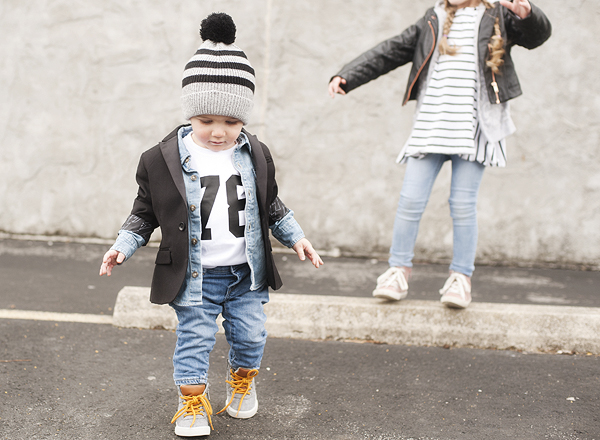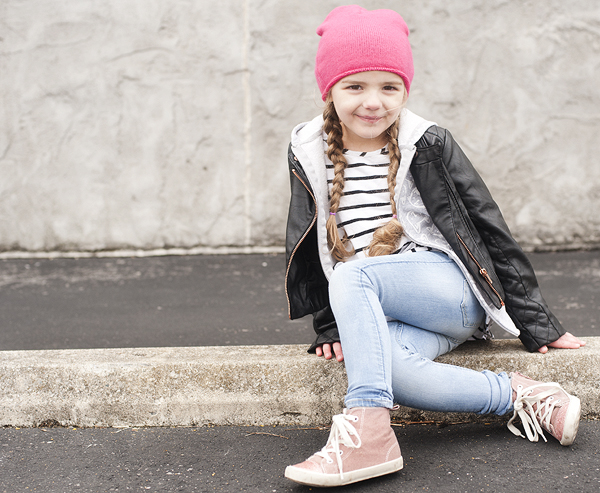 The image below was an instant "that's the back of their card" moment. I saw a heart in between them and just knew it would be perfect…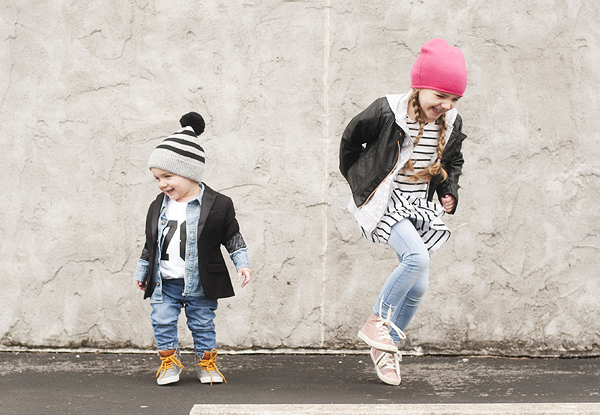 and it was.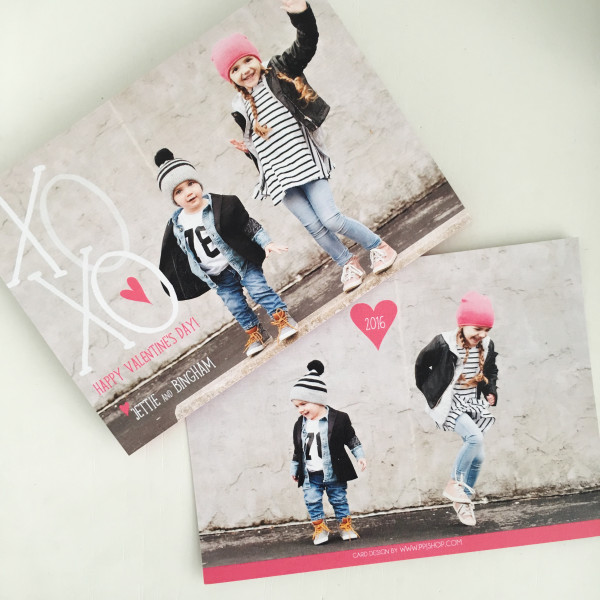 ||WEARING|| Bingham H&M blazer/Old Navy denim shirt/H&M tee/Gap denim/shoes similar/hat similar Jettie similar jacket/Target hoodie/tunic similar/H&M jeggings/shoes similar/H&M beanie 
I know we won't do these little photo Valentine's for many more years, but I sure love doing them for now. These kids I tell ya…they're stylish, they're sweet and they will always be my loves.
Hope you guys had a wonderful Valentine's Day!