Almost every single article about "how to be a great blogger" includes this advice: "Be 100% authentic you and readers will follow."
Easier said then done folks. The good, bad, silly, ugly…it's not as simple as feeling the feels and then dumping the words onto a wordpress draft. Being 100% yourself is crazy scary. Yet at times I read a post and think "Who the heck is that person?" and these are the moments when I know I am drifting from why I do this. Which is far scarier.
My blog goals for this year are this: Stop worrying about the pretty,  technical, relevant words/posts and start putting more nonsense, true, authentic Brandy on this site. Just write, don't think. There's enough overthought, perfect words out there. The only space that hasn't been filled is the one reserved for my voice…it'd be a shame to allow that to sit empty.
So here I go. My first complete nonsense post about a television show…one that I have adored for years…a show called Gilmore Girls.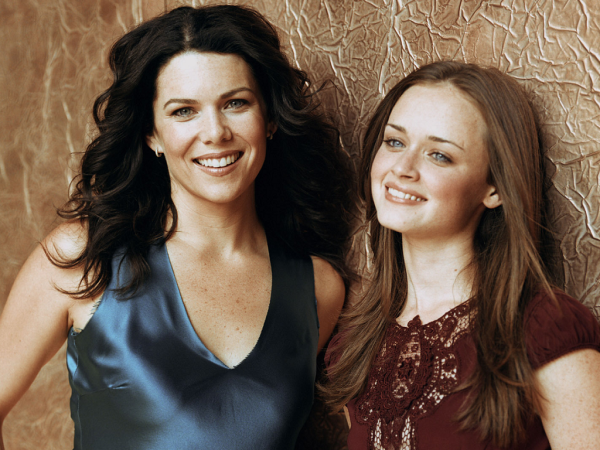 Why? Because it's awesome. Some of you already know this which makes you privy to the awesomeness. Others of you are thinking.."Um…this show hasn't been on for years and already made its netflix run, way to be current Brandy." You're completely correct. But it is in the process of a netflix reboot…which is fabulous news, and even more reason for those of you who have never given the Gilmore Girls a chance to do so ASAP.
Here's why: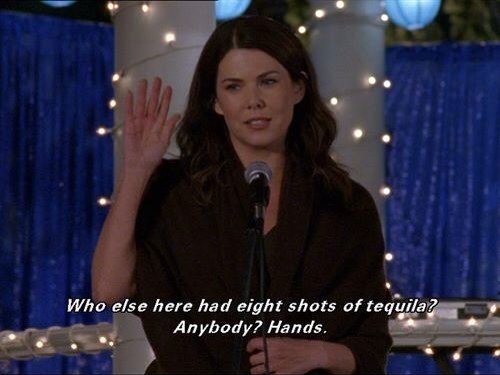 1. Lorelai Gilmore is the easiest character to love. She's not perfect. She makes bad decisions…but her errors are incredibly relatable which makes her even more lovable. An undeniable beauty from the inside out. And good grief can she wear a dress like a lady.
2. Stars Hollow, oh to be a resident! The name itself is wonderful. It's full of quirky characters, quaint establishments and there's literally a festival every other episode. The town is just as much a character as the actual humans are. (SATC fans….sound familiar?)
3. We get to watch Rory Gilmore blossom from a nervous, shy teen into the driven journalist that we all knew she would be. She also makes some questionable errors in judgement, but you never stop routing for her.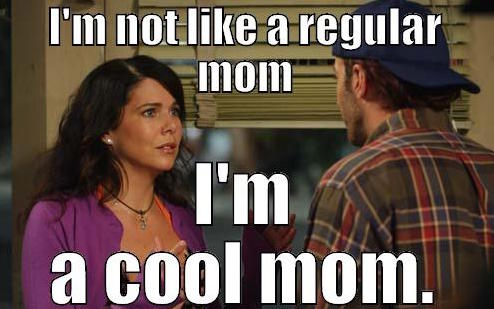 4. Mother daughter relationships a plenty. Everything from the best friend approach, to the strict overbearing type. You'll get a taste of the good and bad of all the styles. I can't think of a better show for a mother to binge watch with a teen or older daughter than this one. You will forgive your mom for something she did, and you'll do the same for yourself.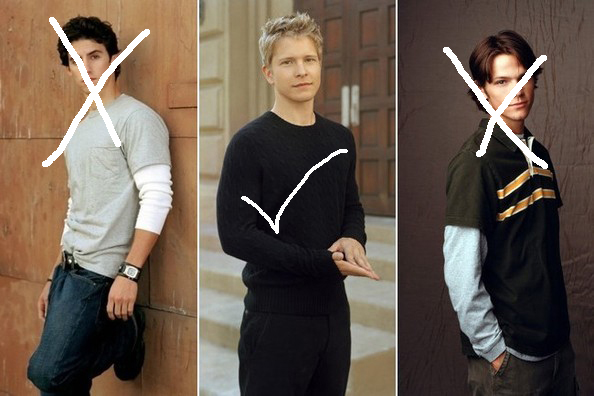 5. The boyfriends. There's plenty of them. I could discuss "Team Dean" or "Team Jess" (for the record I'm "Team Logan") but that's not really the point I'm going for here. The Gilmore Girls are oftentimes faced with how hard it is to leave good guys. It feels like a page out of my early 20s in many episodes. That's some fantastic relationship writing going on there.
6. It's always Fall or Winter. Like always. There's maybe 3 episodes that feel springy but for the most part leaves or snow are falling. That's magical.
7. The pop culture wit. It's insane and honestly some of it I do not even understand but are still entertained by. If you enjoy smart, quick, wise-cracking humor you will be in a happy place with Gilmore Girls.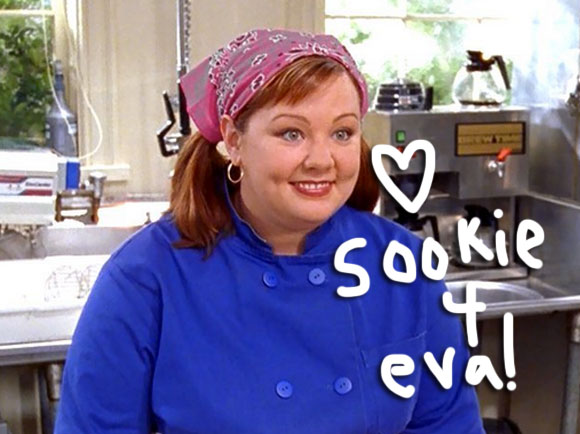 8. Sookie is Lorelai's best friend and is played by Melissa McCarthy. Need I say more?
9. The quirky "side" characters. It's almost over the top, it comes really close, but it's not which makes it perfect. Everyone has their favorites, mine being Michel and Paris.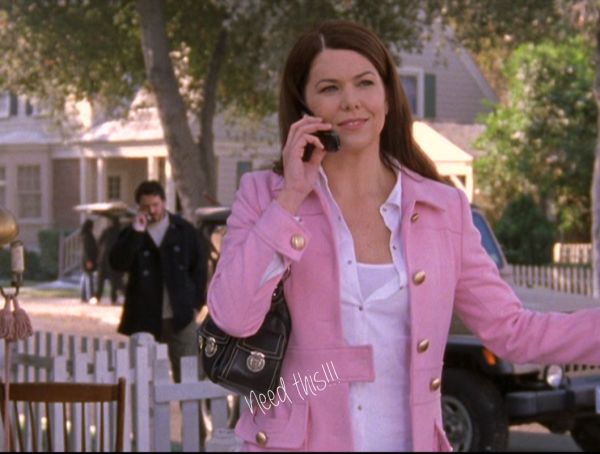 10. Lorelai's outerwear collection is insanely fabulous. There's a light pink wool coat I'd kill for.
11. Coffee and iron stomachs, these are what make up a Gilmore Girl and you'll wish this could be real life for you too.
12. The way it makes you feel. You will laugh and cry with Lorelai and Rory. They will make you mad, so mad you will want to smack them…and then hug them because you love them. Lorelai will burrow herself inside your soul and Rory will always be the girl you wondered what happened to (which we get to find out soon!!!).
There is only one thing that I am not completely and totally in admiration of and that would be the finale season. The producers and writers changed which completely messed up why Gilmore Girls was so fabulous. It got weird people, and simply not good. You won't skip that season because human nature would not allow it…but you will wish it had the magic from the previous seasons.
Good news is the reboot will supposedly bring back the same magic…minus Sookie unfortunately, or so it's been rumored. (She's too darn famous now.)
To be honest I am not sure if you can still stream GG on netflix currently. (I will not be a netflix member until the GG reboot comes out…no, I was not enticed by a documentary with the word "murderer" in the title. I'm too chicken for that kind of thing.) But I do know the DVDs are available. Including a set at my house in which you are more than welcome to come over as long as you are bearing junk food. Warning though, your viewing experience will be much like Luke's: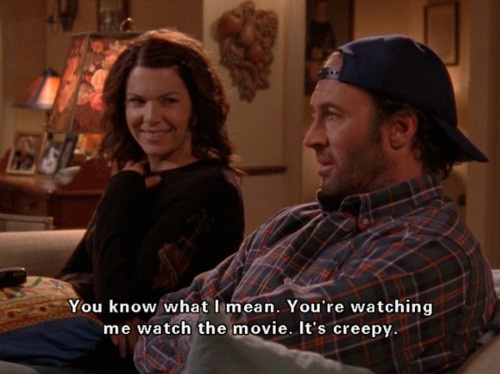 My only rule would be if by chance you are dead inside and do not like Gilmore Girls….absolutely keep that info to yourself. My heart could not handle such tragic news.
xo,