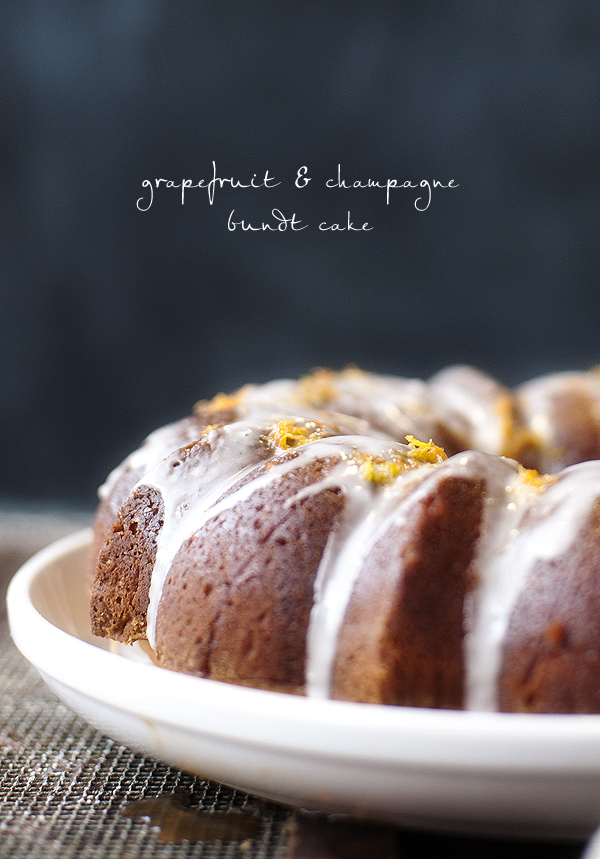 "It's a bunddddtttt….."
Every single time I am near a bundt cake I think of My Big Fat Greek Wedding. Aiden's mom (that's his name right?!…SATC FOREVER!) brought one to his future bride's parents home. The only sad thing about all of this is that the bundt seemed to be frowned upon. Maybe they needed some booze in theirs.
There is absolutely nothing sad about this bundt. It's light and fluffy and bright, with a hint of champagne. We are still celebrating the New Years after all, correct?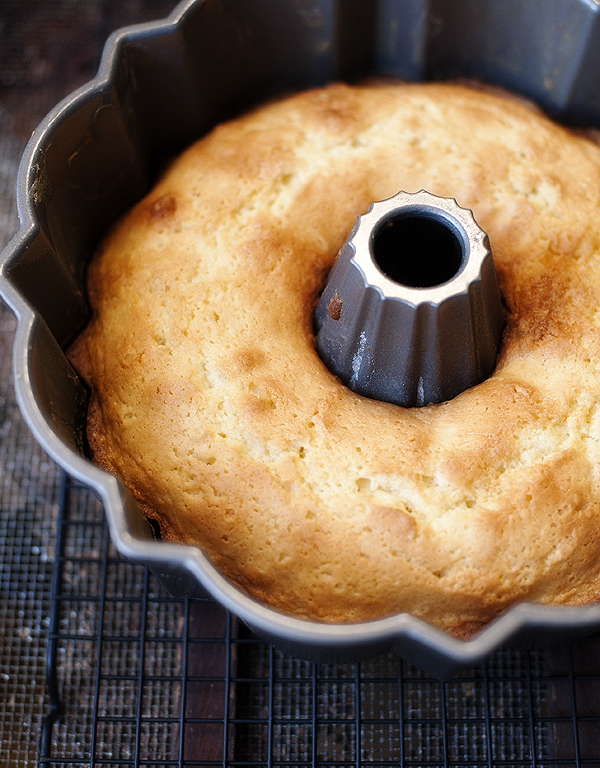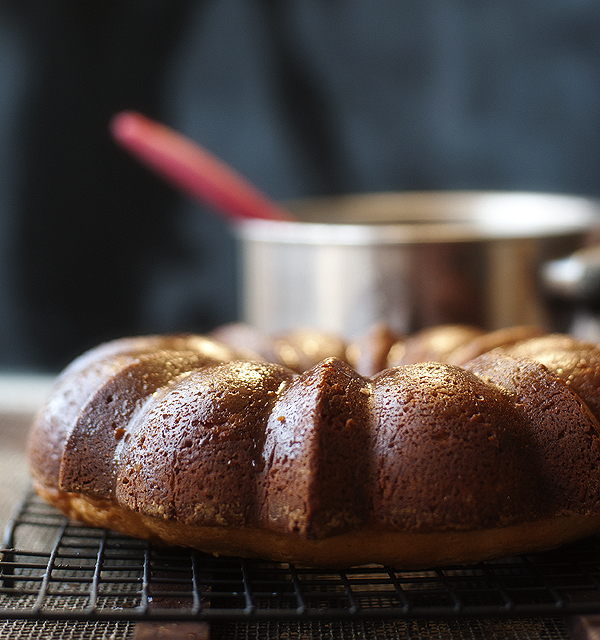 Anyone else's husband call this baseball cake? Anyone else not figure out what the heck he was talking about until a good 30 seconds after he said it? Duh Brand…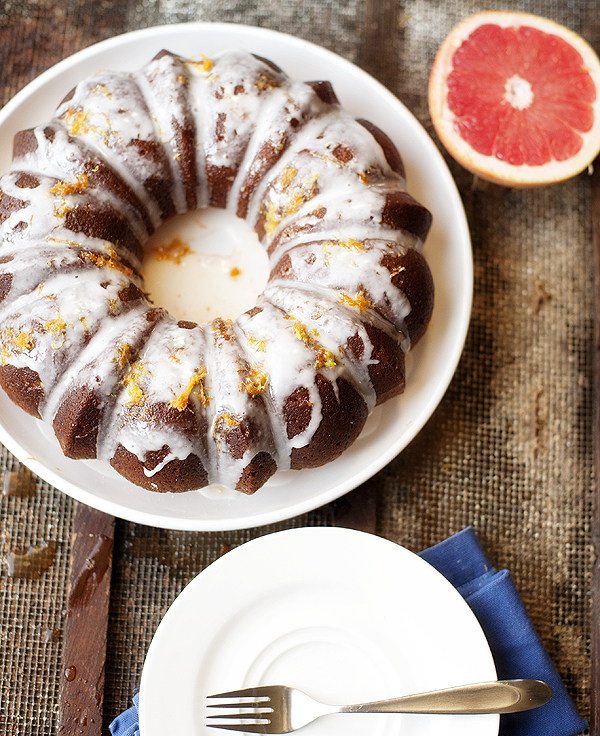 This was my virgin tryout of the bundt and rest assured I will be making more. I'd love to do a raspberry champagne version…or raspberry grand mariner…or lime tequila. The booze cake options are virtually endless.
Cheers to baseball cake!
Enjoy!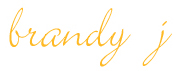 grapefruit & champagne bundt cake
Ingredients
for the cake:
2cups all-purpose flour
1¾tsp baking powder
1tsp kosher salt
1&2/3cups granulated sugar
1tbsp grapefruit zest
2 large eggs, room temperature
1 cup milk, room temperature (I used almond milk)
½cup sour cream
¼cup vegetable oil
1tsp vanilla extract
for the syrup:
½cup champagne
½cup grapefruit juice
¼cup sugar
for the glaze:
¾cup powdered sugar
1-2 tbsp grapefruit juice
1tbsp of grapefruit zest for sprinkling (optional)
Instructions
Preheat oven 350ºF. Grease and flour a bundt pan. Set aside.
Sift flour, baking powder and salt in a large bowl.
In a stand mixer with a whisk attachment, place sugar and grapefruit zest and rub together with fingers. Add eggs and whisk on medium speed until it is creamy, about 3 minutes. Keep the mixer running and slowly add the milk, sour cream, vegetable oil and then vanilla. Turn the mixer down to lowly and slowly add the dry ingredients. Mix until just incorporated.
Pour batter into prepared bundt pan. Bake for 35 to 45 minutes or until toothpick in the center comes out clean.
While cake is baking make the syrup by placing champagne, grapefruit juice and sugar in a small sauce pan on medium high heat. Stir until sugar is dissolved. Once the mixture is bowling bring it down to simmer and allow to simmer for about 10 minutes. Take off heat and let set to cool.
When cake is finished baking set on wire rack still in the pan and allow to cool completely. Once cooled remove from pan by turning upside down. Take a fork or kabob stick and carefully poke holes allover the top of the cake. "Paint" syrup on very liberally with a brush.
Make the glaze by combining 1cup powdered sugar and 1tbsp grapefruit juice in a bowl. Stir until mixture is thick yet still pourable. If too think add a little more juice. If too runny add a little more sugar.
Pour glaze over cake and garnish with zest if desired.