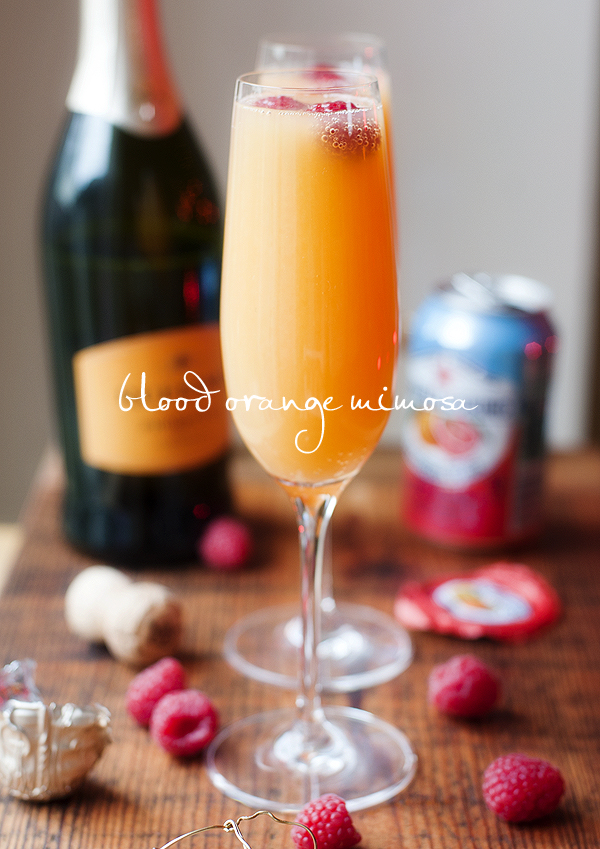 "There are very few things this New Yorker loves as much as Sunday brunch.
You can sleep until noon and still get eggs anywhere in the city, alcohol is often included with the meal, and Sunday is the one day a week you get the single woman's sports pages: the New York Times wedding section." – Carrie Bradshaw
While I do not give a flying hoot about the NYT wedding section I do agree with my alter ego on one thing: Brunch is Everything.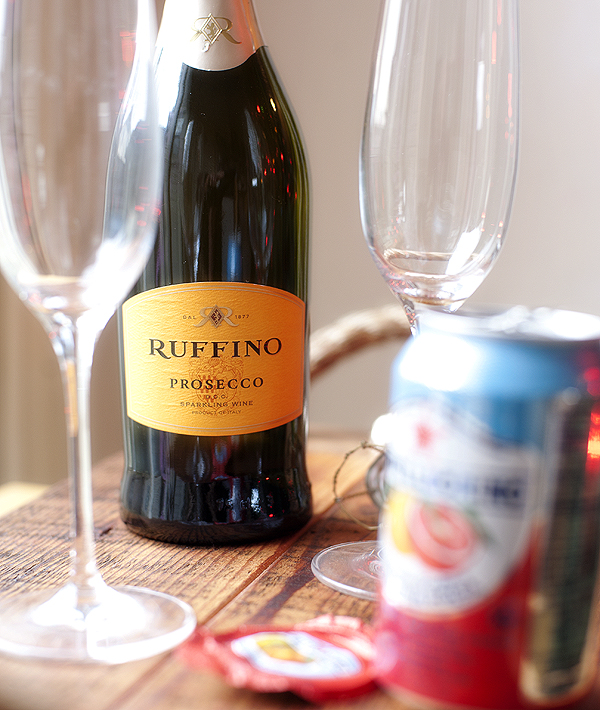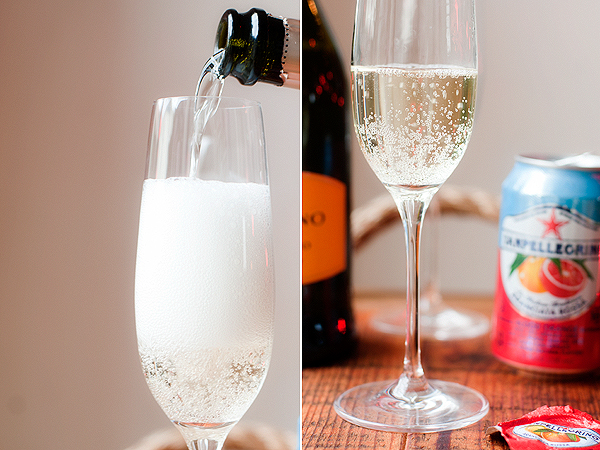 Cocktails do not come simpler than a mimosa. Champagne and OJ – boom, you're done. This is precisely how a brunch cocktail should go down.
So why am I here messing with perfection? Because I want to…and because I had some blood orange soda lying around. I thought "hmmm, that would make one heck of a mimosa". It sure does, and the reality is that the drink is still darn easy to make. Even if you are hungover from drinking wine and smoking cigars with Mr Big Sticky the night before. (What? I didn't say I was!)
Now, humor me as I post double as many images as needed because I think this mimosa is real purty….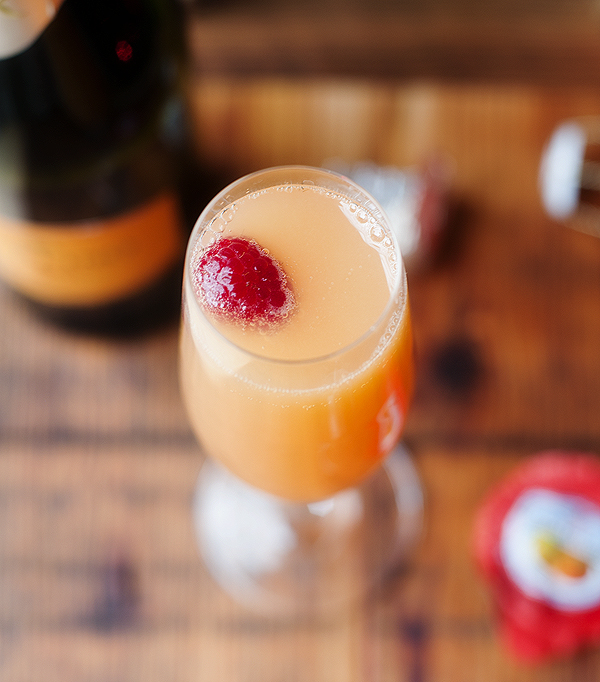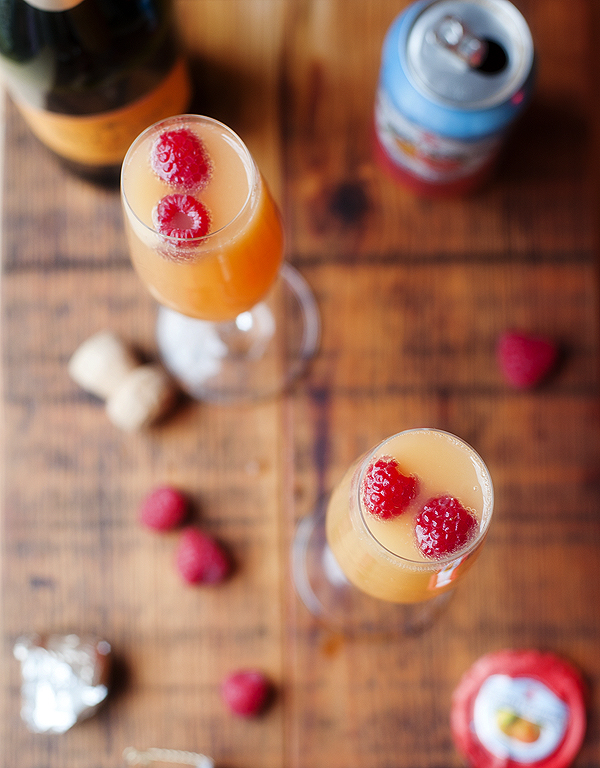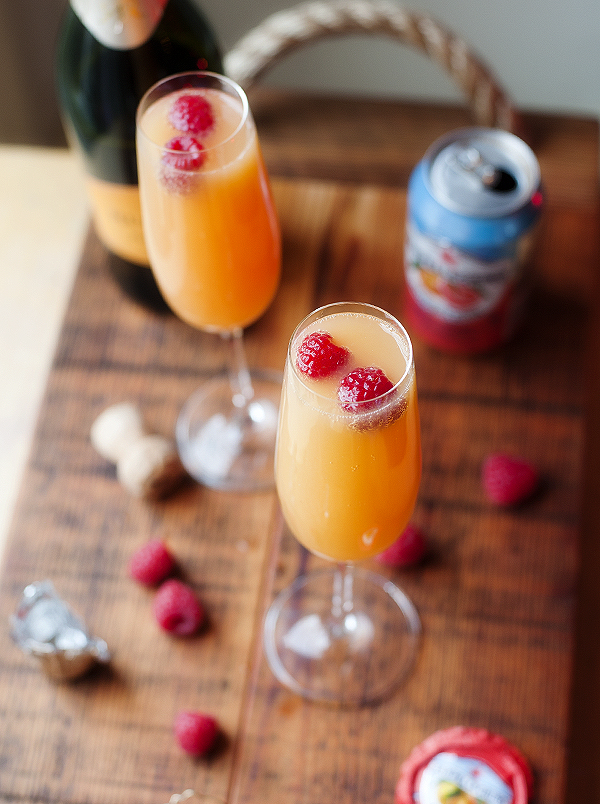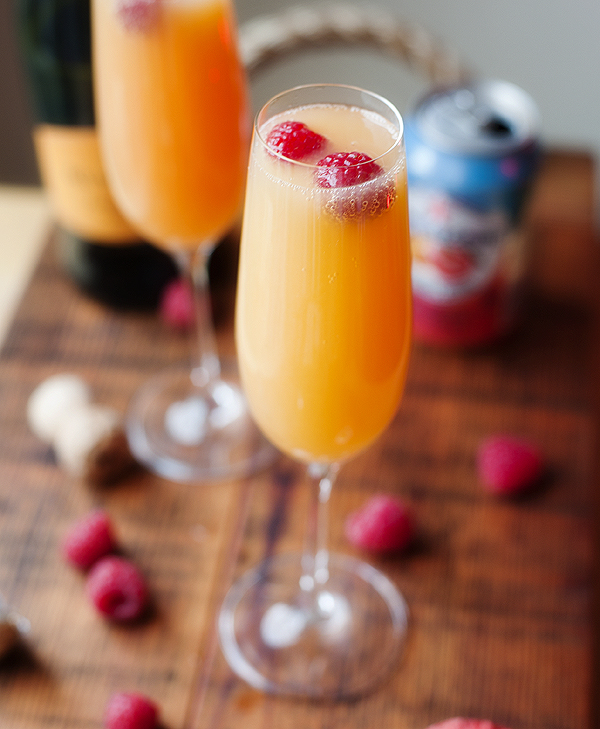 Cheers to brunch! Cheers to 2016! Cheers to a before noon acceptable cocktail!
xo,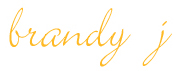 blood orange mimosas
Ingredients
Champagne (I used prosecco)
Orange Juice
Blood Orange Soda
Raspberries for garnish (optional)
Instructions
Fill champagne glasses halfway with champagne. Top to ¾ full with orange juice and then finish with blood orange soda. Garnish with a couple of raspberries and enjoy!