This weekend I went country… well, more country than I have ever been before at least. We made our first trip to Nashville and for a non-country music loving girl I have to admit that I loved it. Of course it is filled with honky tonk bars and lots of cowboy boots (which are both pretty fabulous) but it also bodes some fantastic neighborhoods loaded with hipster eateries and locals who can rock a flannel like no other.
In honor of those stylish Nashvillians here is a comfy way to look cute, whilst staying warm, in this oncoming of winter we are experiencing: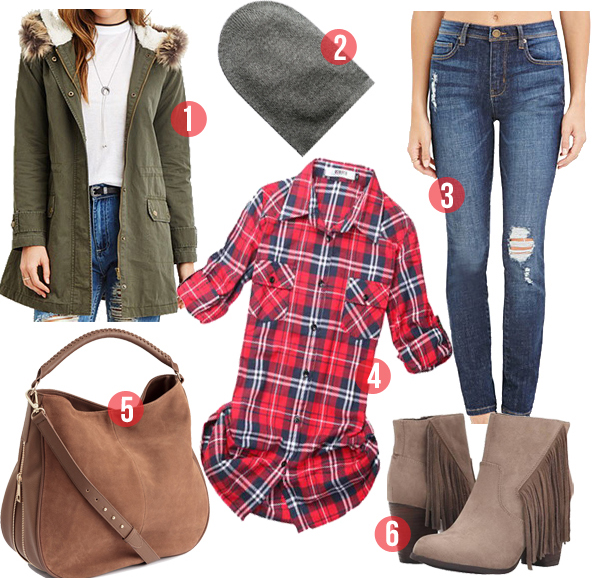 1Forever 21 faux-fur hooded parka/2H&M grey hat/3Forever 21 destroyed skinny jeans/4Ochenta flannel shirt/5H&M bag/6Madden Girl fringe booties (No joke, these are the most comfortable pair of booties I have ever owned. I have trounced around a zoo, airport and the city of Nashville in them without feeling the desire to take them off once. That is pretty impressive for a boot with a heel. Buy them, love them and thank me later.)
Obviously Nashville is full of great music…that's sort of it's "thing". It is also one of the friendliest cities I have visited. From the locals, to the out-of-owners, everyone seems to be there for one thing – a good time. We certainly had one.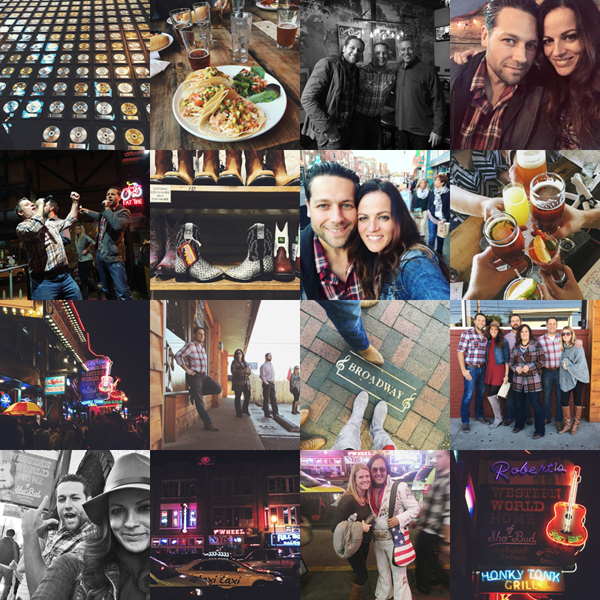 Cheers to Nashville and my brother in law Chuck! He's turning 40 therefor celebration was in order. Happy Birthday Chuck!
xo,