One of my favorite winter purchases last year was an oversized plaid sweater that I completely bought on one of those "oh my gosh, that's so cute…wait, I'm buying for others not for myself…but it would be nice to have something warm, cozy and festive to throw on..no, I shouldn't……uh, walk away Brandy…(glance at husband for a reassuring just get it)…and Merry Christmas to me" moments.
Thankfully this impulse purchase has become a holiday staple. Which makes me think that we all need to have at least one official holiday jumper. Whether you want to go arctic with fairisle or have a talk about piece with novelty there is a Cristmas sweater out there for you. Here are some of my favorites (you better believe I love that cat in the Santa hat):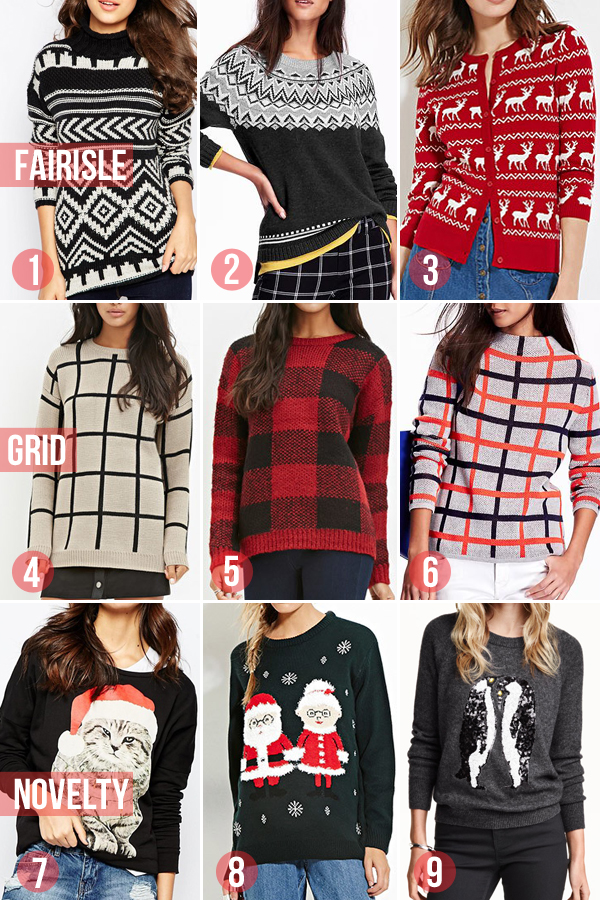 1New Look winter folk jumper/2Old Navy fair isle sweater/3Forever 21 reindeer cardigan/4Forever 21 geo-patterned sweater/5Forever 21 buffalo plaid sweater/6Old Navy grid sweater/7ASOS cat sweater/8Forever 21 mr & mrs claus sweater/9H&M sequin penguin sweater
Which style suits your holiday season fancy?
xo,