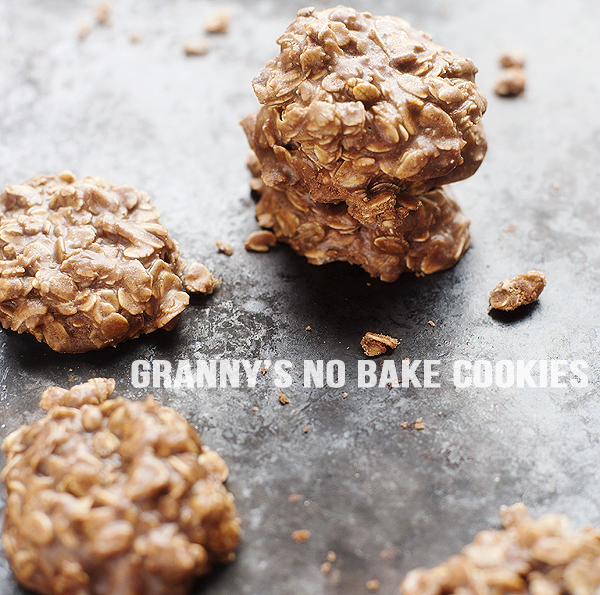 Nothing, and I mean nothing, says childhood more to me than the smell of no bake cookies. This recipe, Kool-aid and iceberg lettuce with poppyseed dressing were made by me, in my Granny's kitchen, at least a bazillion times. Gosh, those are some great memories…
A couple years before we had Jettie I had a hankering for something familiar. I thought why not whip out the ol' no bake recipe and see what my man thinks of one of my all time favorite treats. Not gonna lie, I was slightly nervous. If he were to dislike these cookies I'm not sure I could look him in the eyes the same way ever again. (Let alone have kids with the monster!) But alas, one bite and he said… "These are like crack."
I love these cookies. I love my Granny. And good grief do I love my husband. He gets me.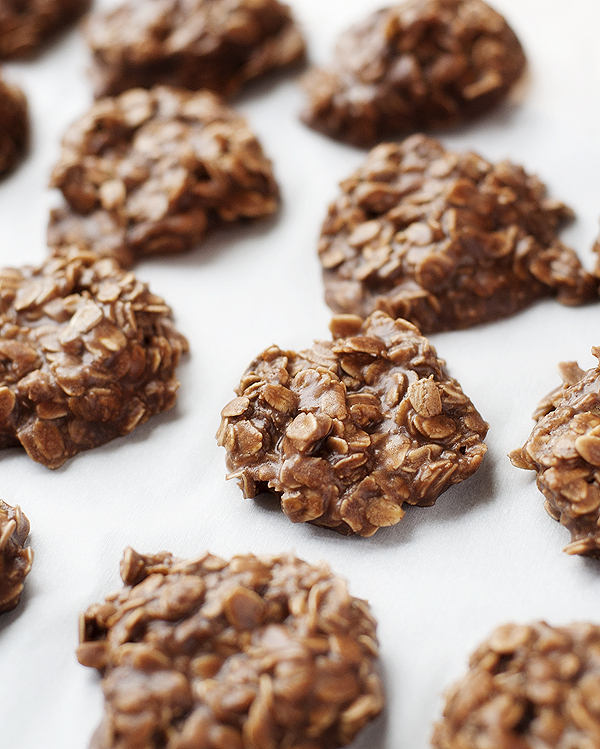 Today is Sticky's birthday and of course Jettie wanted to know what kind of a party he was going to have. I don't know why my daughter thinks birthdays need to have themes…I mean where would she get that sort of idea??? After explaining to her that he was having a simple party with mommy at a restaurant she said "Well, could you save me a piece of cake?"
Tonight we will bring home cake. Cake that we never planned on buying let alone eating. But cake it is because an adorable 4 year old thinks birthdays need to involve cake.
As for these cookies, I simply had to make something for Sticky this morning. And who doesn't love crack for their birthday? (If you don't laugh it doesn't matter..I know my handsome man is smiling.)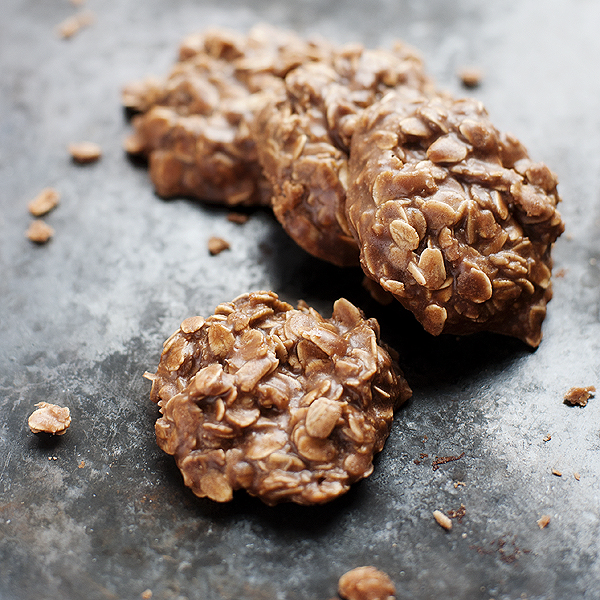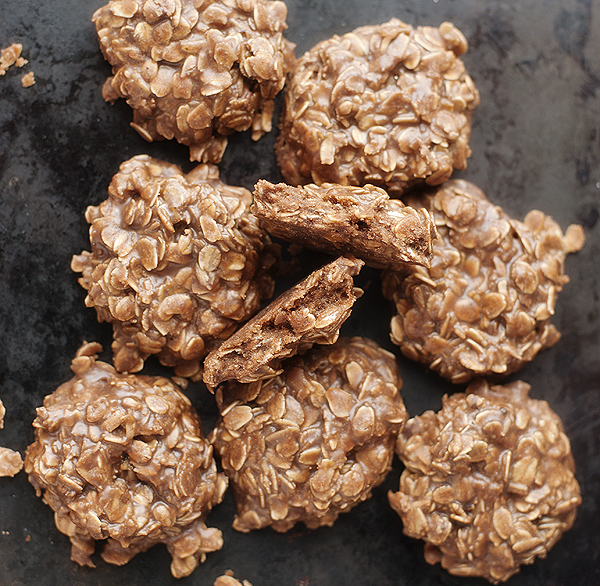 Sometimes it's hard to photograph food with an ornery 16 month old. Today not only was he sneaking a cookie but the little shiz was blocking my light. I don't care though.. he is so cute and wonderful that his rottenness doesn't even bother me. I totally get why they make little boys this way…yep, totally get it.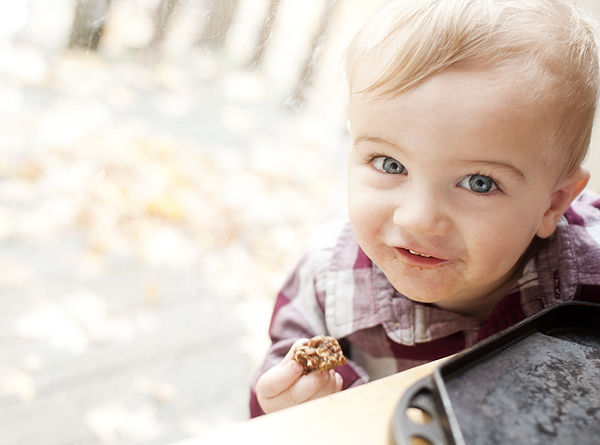 Cheers to my Granny, my kidlets and my favorite 36 year old. I hope you enjoy your crack Babe! I friggin' love you so much!
xo,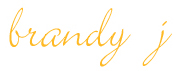 granny's no bake cookies
Author:
My Granny (with a little twist from me in espresso form)
Ingredients
1 stick of unsalted butter (or ¼ cup butter and ¼ cup coconut oil)
2cups sugar
½cup milk
½cup peanut butter
1tsp vanilla
3cups oatmeal
3tbsp cocoa powder (I like dark)
½tsp espresso powder
¼tsp kosher salt
Instructions
Put butter, sugar and milk in medium pot an stir over medium heat until well combined. Add meant butter and vanilla and bring to a rolling boil. Allow to boil for about 90 seconds. Keep an eye on it not to boil over.
Place oatmeal, cocoa powder, espresso powder and salt in a large bowl. Mix well.
Pour wet ingredients over dry and combine well. Drop 2tbsp of mixture onto wax paper or parchment paper (I used a medium size ice cream scoop). Allow to set and then devour.