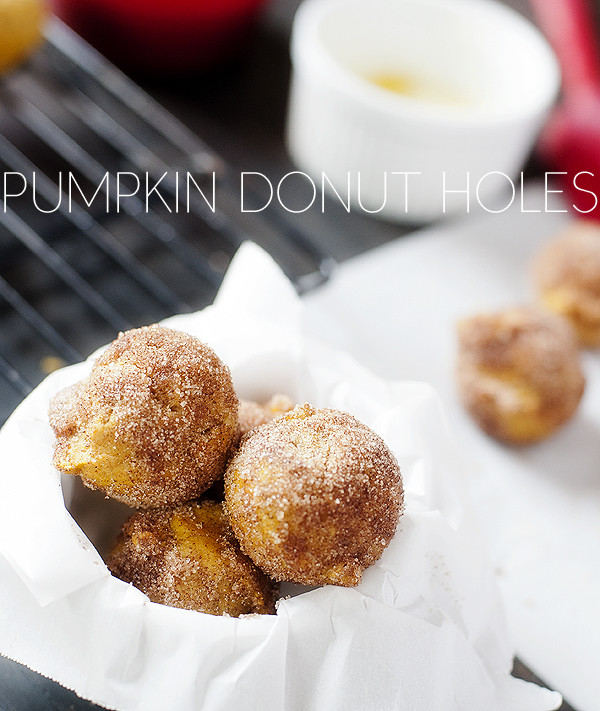 I caved. Totally caved. Had to get in on the pumpkin action. It is completely my fault. After posting my pumpkin party inspiration I couldn't stop thinking about these pumpkin donut holes. Now I can't stop eating them.
What's so wonderful about these and they are baked, not fried. You do smother them in butter, then roll them in a cinnamon sugar bath after baking.. I'm not sure if that is better or worse than frying. It's less messy so I'm going to go with better. (And just as delicious.)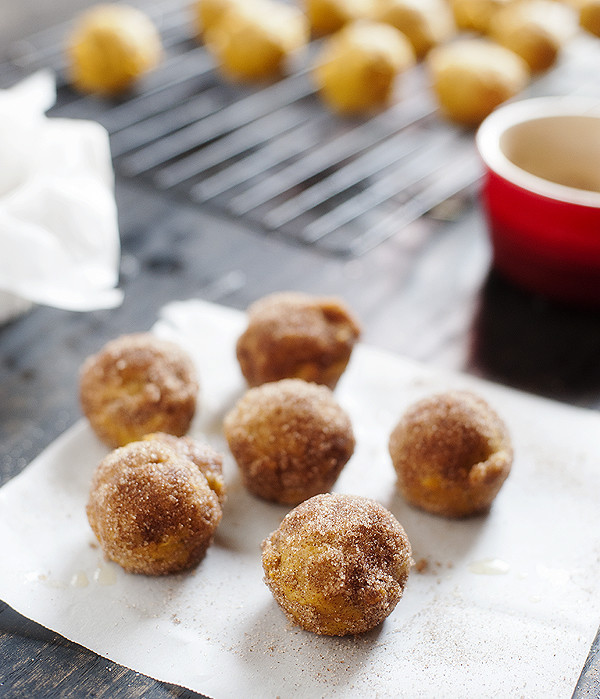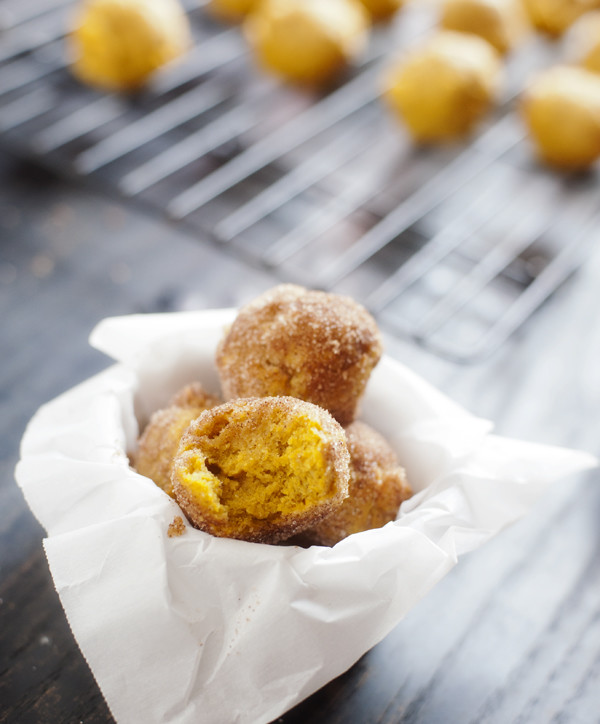 Not only do these come together in a snap, but they are straight up delightful to eat as well. Aren't all things bitesize fun to eat? Especially when they are all pumpkin-y and full of those comforting fall spices. No need for pumpkin flavored lattes.. I'll take my coffee and cream with a handful of these please.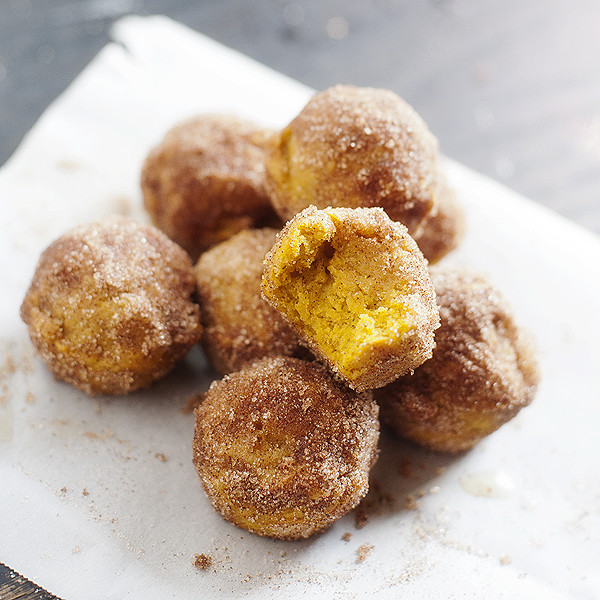 Side note – if you eat one straight out of the oven do know that it won't be as fabulous as it will be the next day. I think so many baked pumpkin goods follow suit to this. They need a few hours to blend and become fall flavor magic. It is worth the wait, I promise!
Enjoy!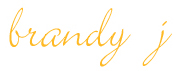 pumpkin donut holes
Serves:
about 30 mini muffins
Ingredients
1¾cups all-purpose flour
½tsp ground cinnamon
½tsp ground nutmeg
½tsp ground allspice
⅛tsp ground cloves
2tsp baking powder
½tsp kosher salt
¾cup pumpkin puree
½cup milk
½cup brown sugar
⅓cup coconut oil (use canola if you don't like the hint to coconut flavor)
1 large egg
1tsp vanilla extract
3tbsp melted butter
¼cup sugar mixed with 1tbsp cinnamon
Instructions
Preheat oven 350ºF. Grease a mini muffin pan lightly.
Place flour, cinnamon, nutmeg, allspice, cloves, baking powder and salt in a large bowl and combine.
In a separate bowl whisk together pumpkin, milk, brown sugar, oil, egg and vanilla.
Add the wet ingredients to the dry and stir until just combined.
Scoop batter into muffin pan - fill each to about the top.
Bake for 10 to 12 minutes or until a toothpick comes out clean. Take muffins out of pan and cool on wire rack.
Once muffins are cool enough brush on melted butter and roll each in cinnamon sugar. Store in airtight container.