The sad day is nearing when my Naked Basics palette simply cannot cover another lid. Yes, I could run out and purchase a replacement but I'm up for trying something new. Especially since I am seeing all sorts of fabulous palettes being posted via instagram and twitter. Naked is my go to – and that smokey set has me drooling (#4). But that's not to say the others are not tempting (especially #1, #2 and #6). Which palette would you love to try?: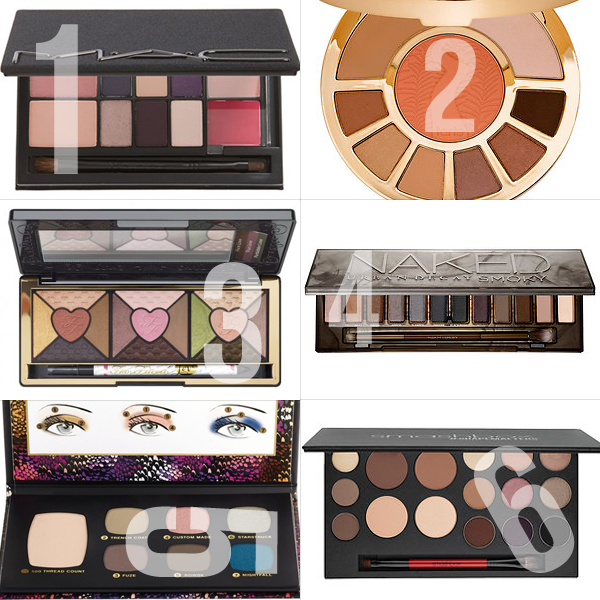 1MAC 'Look in a Box – Style Maven' Face Kit/2tarte Showstopper Clay Palette/3Too Faced Love Palette/4Urban Decay Naked Smokey/5Bare Minerals Work, Weekend, Wow READY Eye Shadow Palette/6Smashbox Shapematters Palette
Have a favorite palette? Tell us all about it!
xo,