Ever since shooting Alicia's maternity style 2 years ago… holy crap I can't believe it's been that long… I have been chomping at the bit to feature her again. This time she wasn't pregnant, and that itty bitty baby is now one of the most adorable toddlers on the planet (and just so happens to be a mini me of his handsome dad).
Alicia and I have one of those friendships where we can go a very long time without talking and then randomly send a text as if we were just chatting on the phone. Girls simply do not come more laid back or cooler than this one. She is my crazy baby name bouncer offer and "Could I pull this off?" fashion cohort. I have said it before and I'll say it again – this girl has style. She takes risks yet it comes off effortless. Which leads me to this jumpsuit…
A little over a month ago I spied a jumpsuit on ASOS and instantly thought Alicia. I wasn't sure what her reaction would be as a mere 2 months prior we were turning our noses up at all the wide leg culottes out there. Like fashion often goes though, the trend grew on us and Alicia agreed she needed this jumpsuit.  (Yes, we know it's not an "official" culotte but it's close.)  Wouldn't you know she does look fabulous in this white denim one piece…but was there ever really a question?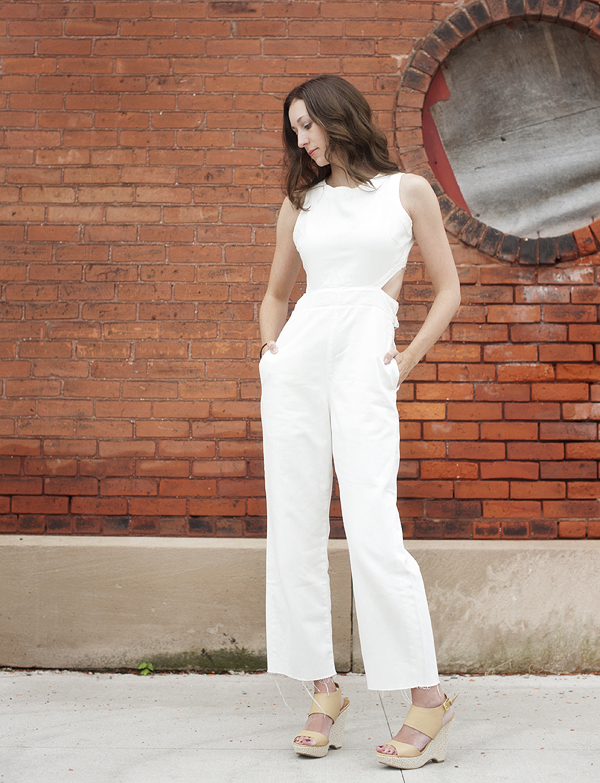 Alicia recently returned to the dark side with her hair color…the color is absolutely gorgeous. She looked great blonde but I'll always know her as a brunette, and love seeing it back in action.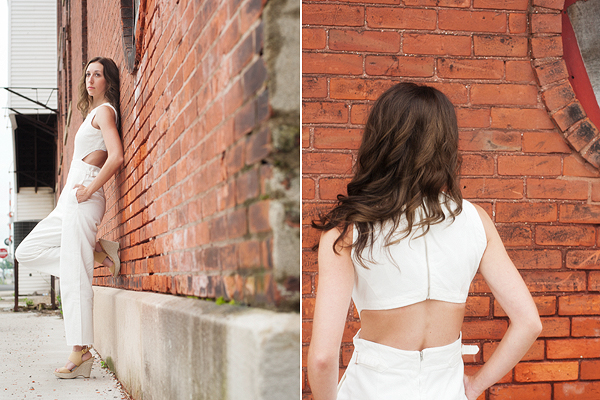 ||WEARING|| ASOS white denim jumpsuit/wedges similar
No this is not a celebrity family, I swear. They just happen to look fabulous all the freakin' time! How about that Shooter? GAH – right?! He is too stylin' for words. I am definitely taking how to dress a boy pointers from his pretty momma.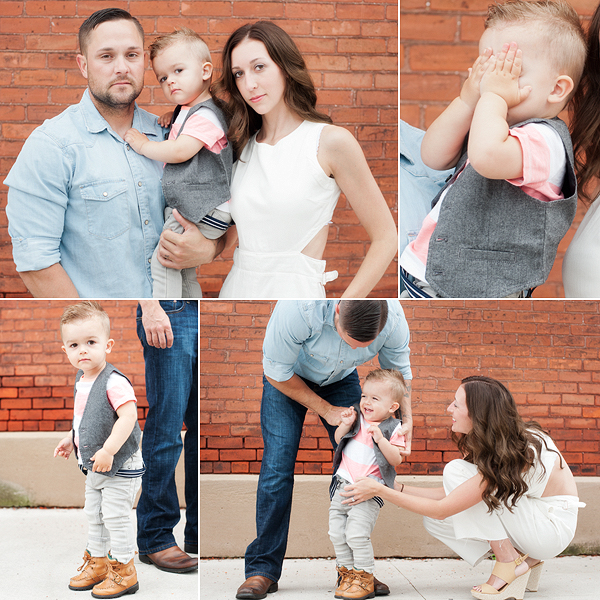 Thank you Springers for the quick photo shoot! Alicia – I hope you are having the most fabulous of adventures in Italy right now. My ear and a cocktail are eagerly waiting for your return.
xo,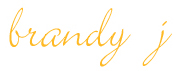 *Alicia is owner and designer of Spruce & Willow. Check out her amazing work!*