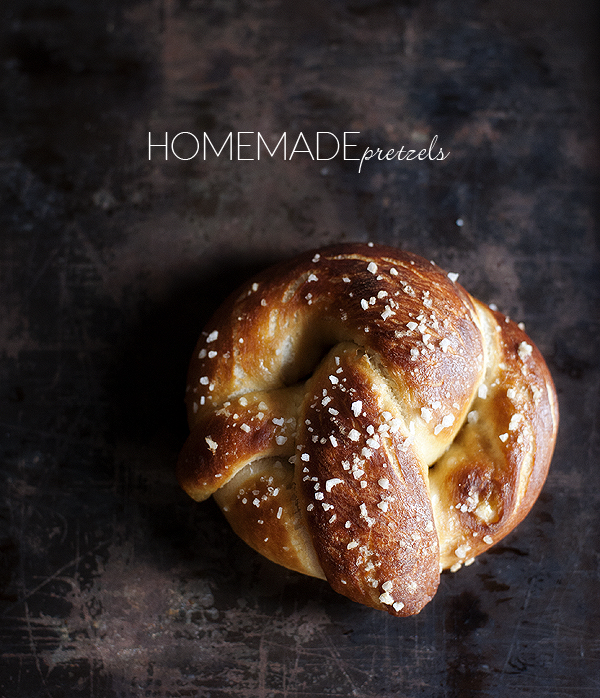 First of all can we talk about how gorgeous these pretzels are? I know I made them, and photographed them – so yeah, total bragger here. But in all seriousness, these things are pretty. (And gosh do they taste damn good.)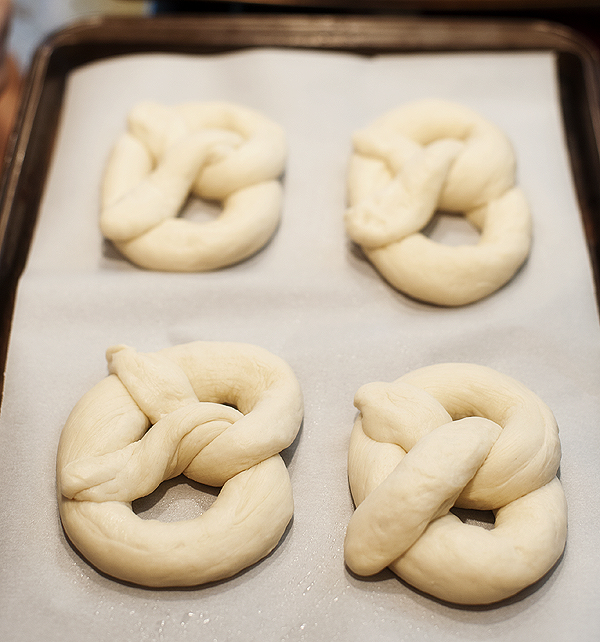 You may be thinking…homemade pretzels, sounds like a lot of work. You would be kind of right and kind of wrong. Right in that there's yeast, and rising, and rolling,  and boiling before baking. Wrong in that none of those things are exactly difficult to do, just takes an itty bitty bit of know how and a twinge of patience.
I'll be the first to admit yeast in recipes intimidates me. Or at least it used to. I now test my water temperature before adding yeast – this is the only way to be sure that you have enough heat to activate the yeast yet not too much to obliviate it. We are looking for 110 to 115 degrees F here. Most warm water out of faucets run this temperature but the only way to know for sure is to test with a thermometer (candy one will do fine).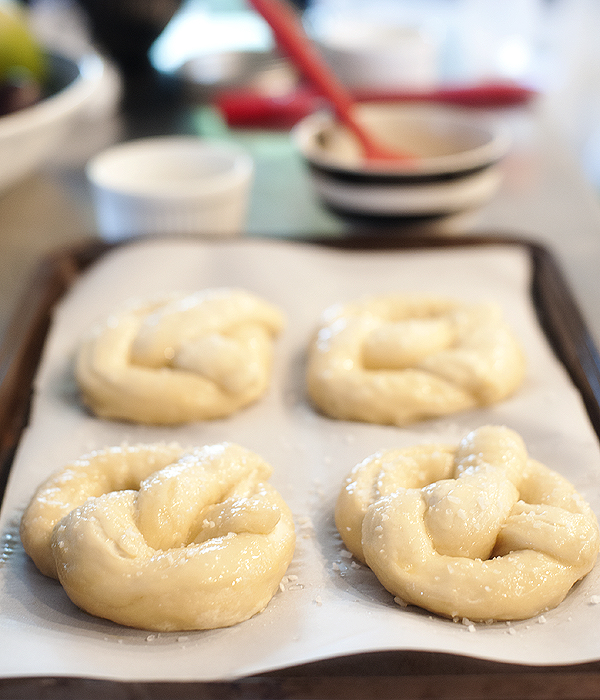 If working with dough in general scares you then this is the dough for you. It's easy to handle and hard to overwork. Even Miss "I don't like to get my hands dirty" Jettie helped with the rolling. (The fun part if you ask me – well, other than the eating of course.)
The baking soda bath is important for the golden, chewy outside that many love about a soft pretzel. It can be skipped but I wouldn't – I mean, if you're going to make a soft pretzel then make a soft pretzel.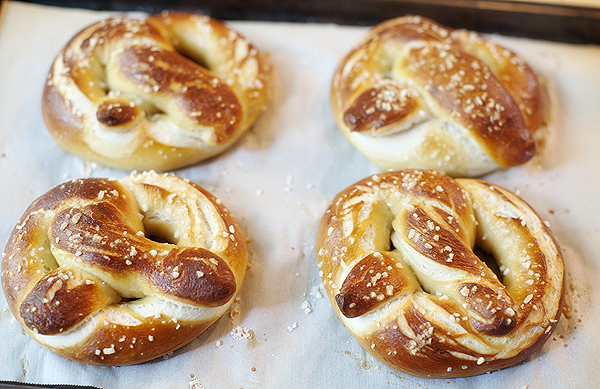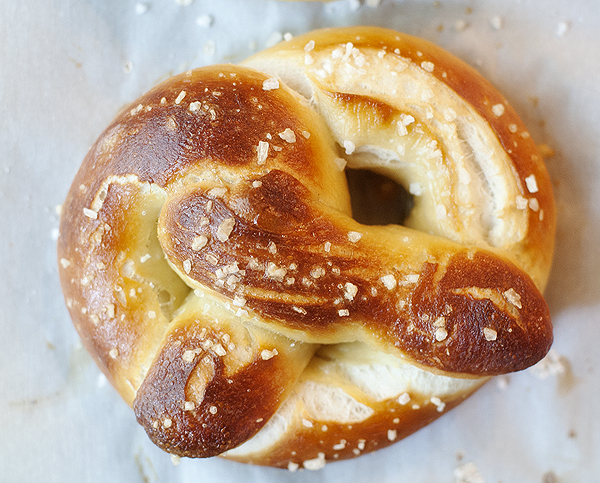 When these beauties come out of the oven you will be hit with the aroma of warm, baked, fresh pretzels. Like those stands at the mall but better…much, much better. It will take every ounce of will power you have not to shove a piping hot one in your mouth. But don't. Wait 5 minutes. That is when your pretzel has reached perfection.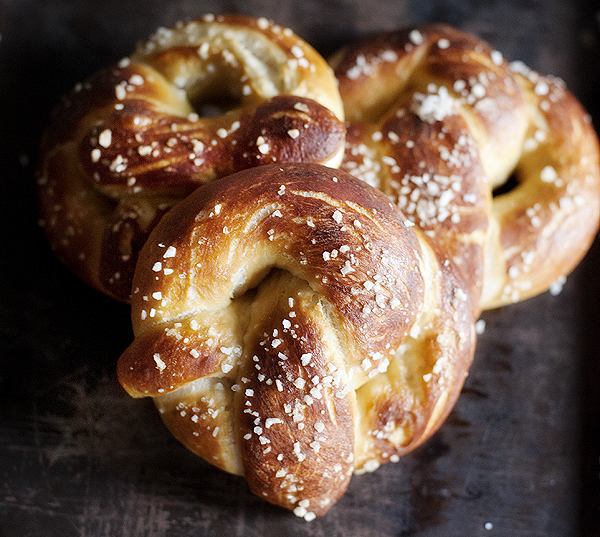 Believe it or not I made 56 of these bad boys for Bingham's party. Even more unbelievable is that I made them 4 days before the party and froze them to be reheated the day of. You guys, if there was ever something that tastes as fresh reheated as it does day of baked it's these pretzels. I would say our guests agreed seeing how we only had one left when the party was said and done. Never have I been more pleased with a make ahead item. (I may or may not have already made 2 more batches for my freezer and a couple of friends.)
Now I want to know what you like with your pretzel. These are delicious plain but a little honey mustard is more than welcome in my world. Spicy is excellent as well. If you try this recipe let me know how you accompanied them by tagging #PPJrecipe.
Enjoy!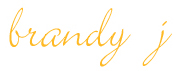 homemade pretzels
Ingredients
1½cups warm (110 to 115 degrees F) water
1tbsp sugar
2tsp kosher salt
1 package active dry yeast
4½cups all purpose flour
½ stick unsalted butter, melted
Vegetable oil, for bowls and sheet pans
10cups water
⅔cup baking soda
1 large egg beaten with 1 tablespoon water
Coarse salt (I used sea salt)
Instructions
Fit your mixer with a dough hook. Put warm water, sugar and salt in a mixing bowl and sprinkle yeast on top. Let set for 5 minutes or until yeast in nice and foamy. Add flour and butter. Mix on low until combined. Increase to medium and mix until dough is smooth and releases from sides of bowl easily. This took about 2 minutes for me.
Pull dough out of bowl and set on clean surface. Clean and dry mixing bowl. Put a little bit of vegetable oil in bowl and rub around entire inside. Place dough back in bowl and cover bowl tightly with plastic wrap. Allow to rise in a warm place for at least an hour. Should double in size.
minutes before your rising hour is up prepare 2 baking sheets by lining with parchment paper and brushing a little olive oil on top.
Preheat oven 450degrees F. Put 10 cups of water and the baking soda in a large pot and bring to a rolling boil.
While water is heating up (and after dough has risen) place dough on a surface lightly coated with vegetable oil. Divide dough into 8 pieces. Roll each piece into 2½' to 3' long "snakes". Take each end, make a "U" shape, twist around each other and then attach to bottom of "U". This will look like the classic pretzel. Set on prepared baking shape and repeat with remaining dough.
Place each pretzel, one at a time, in the baking soda bath (at a rolling boil) for 30 seconds. Take out of bath with a spatula and place back on baking sheet.
Brush each pretzel with egg wash, then sprinkle with salt. Bake for 12 to 14 minutes - will be nice and brown on top. Let set 5 minutes before devouring. Serve with your favorite mustards or cheese.
Notes
To freeze let fully cooked pretzels come to a complete cool and place inside of freezer bag (4 per gallon bag). Freeze for up to 3 months. Allow to thaw at room temp for 30 minutes before placing in a 450degree F oven for 4 to 5 minutes. It is amazing how good these things are out of the freezer. Make a bunch!