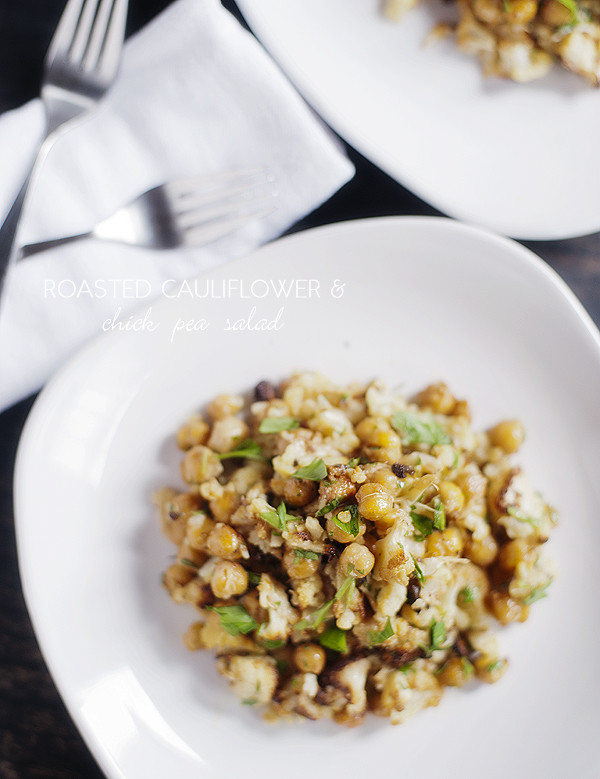 Chickpeas and cauliflower – two of the most versatile yet underrated ingredients in the world of cooking. I am a huge fan of both but this happens to be the first time I have had them paired. The verdict…forget peas and carrots, chickpeas and cauliflowers are the new soul mates of food.
Something magical happens to food when it is roasted. Flavors develop and there's a crispy golden texture that you can only achieve from roasting. Straight out of the oven the chickpeas and cauliflower are undeniably delicious. But tossed with the dijon vinaigrette and you have yourself a complex dish loaded with flavor.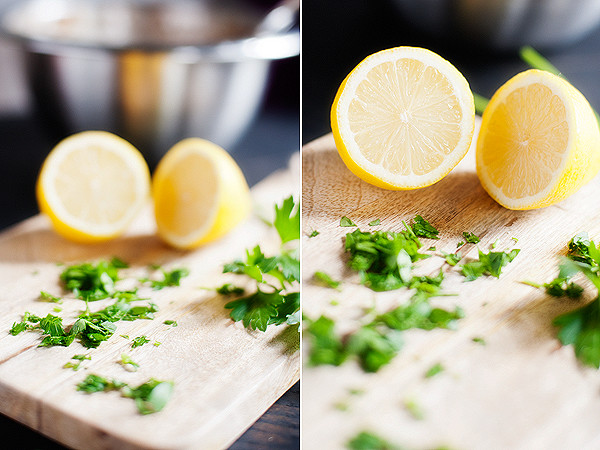 The only variation I did to the original recipe was add a little red pepper flake (because it's awesome and goes into all savory things that come out of my kitchen) and a squirt of fresh lemon juice. I like roasted ingredients to be brightened up right before serving – lemon juice served this purpose perfectly.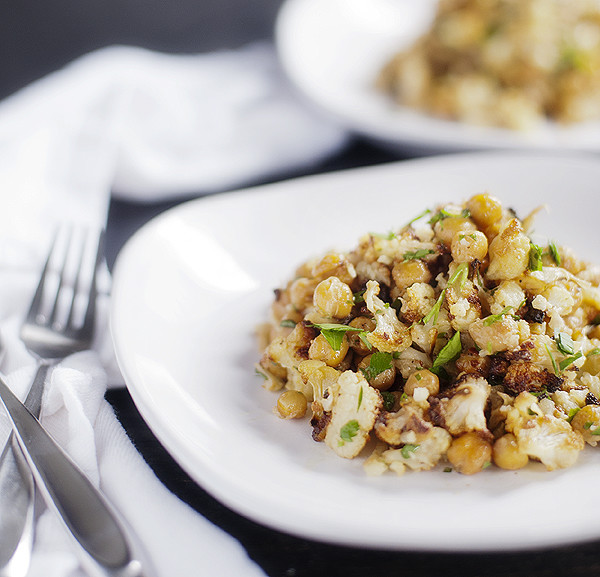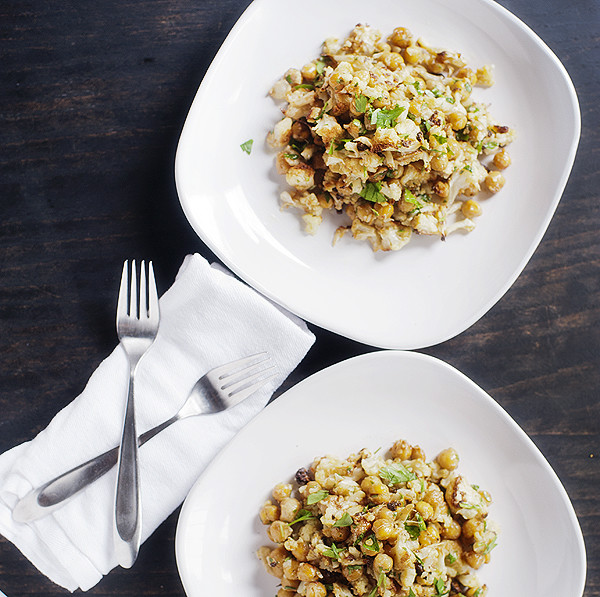 You may be noticing that my cauliflower is cut very, very small. The reason – there's an almost one year old nonstop eater in my home. Typically I would leave the florets much larger, more than likely double what they are here. It is completely up to you how big or small you would like yours. Just keep an eye on your roasting time.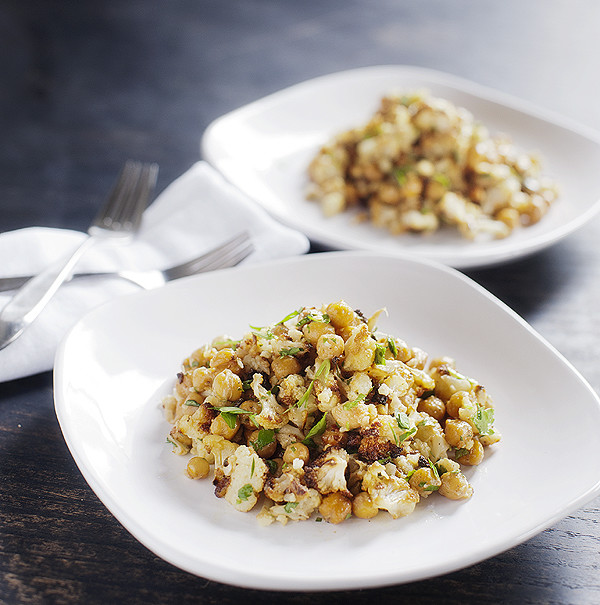 This makes for an excellent side dish or a large portion lunch for two. It also happens to be healthy and wheat free. (I'm making up for the s'mores pizza I posted yesterday.) Whether you are watching what you eat or not this salad is worth going healthy for one meal – you won't regret it!
Enjoy,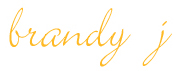 roasted cauliflower and chickpea salad
Ingredients
1head of cauliflower chopped into bite size pieces
1can (15oz) chickpeas, rinsed & drained
3tbsp extra virgin olive oil
pinch of salt
pinch of pepper
2tbsp dijon mustard
1½tbsp red wine vinegar
pinch of red pepper flake
juice of half a lemon
⅓ cup parsley, chopped
Instructions
Preheat the over 400degrees. Place cauliflower and chickpea on a large baking sheet and drizzle 1tbsp on the olive oil over. Sprinkle with a pinch of salt and pepper. Toss and roast in oven for 45 minutes or until cauliflower and chickpeas have browned and developed some crispy edges.
Meanwhile make the dressing by placing remaining 2tbsp olive oil, the dijon mustard, red wine vinegar and red pepper flake in a large bowl. Whisk until well combined.
Toss warm cauliflower and chickpeas in bowl with dressing. Finish with juice of half a lemon and chopped parsley. Toss again and enjoy.