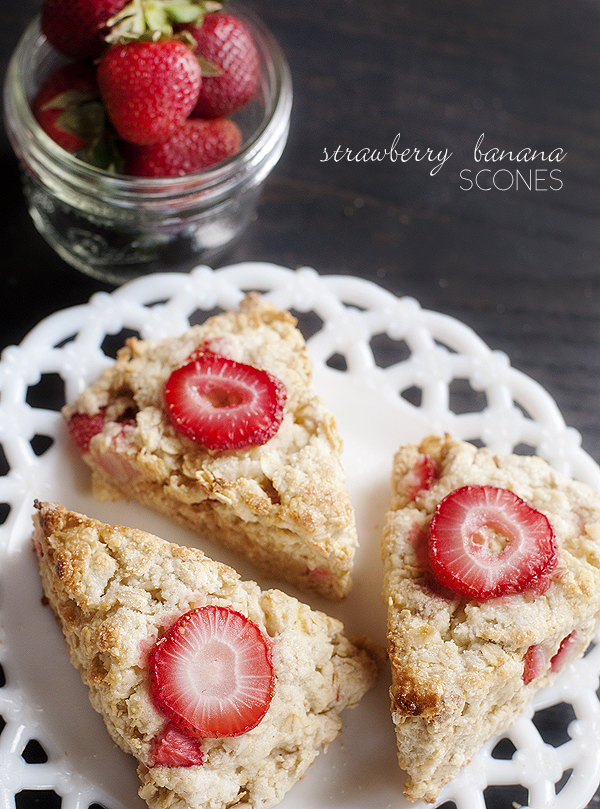 Scones, I absolutely love them.  But not the hard as rocks, shouldn't be allowed to be called scones, scones. No, no. I'm talking soft on the inside, slightly crunchy on the outside, eat with your coffee and have a you moment scones. These are those scones.  And if I can make them so can you.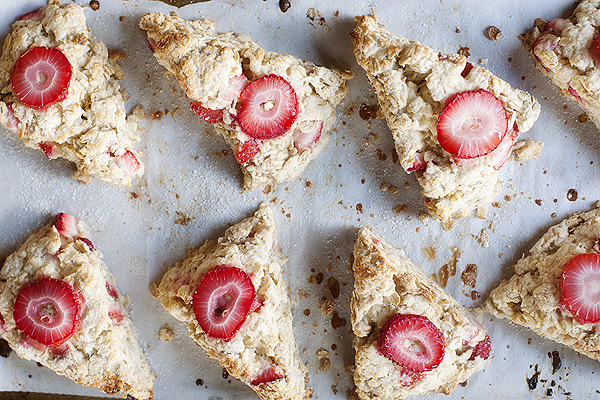 Let's talk a little bit about what one should expect from a scone. First off the texture needs to be spot on.  In other words it absolutely should not be dry. Not even a little. Secondly there should be an airiness to the inside, reminiscent of a fresh out of the oven biscuit. And speaking of biscuits it will sort of taste like one but just a tad sweeter. But not a lot sweeter, this is not a donut people.  This is a scone.  And it is wonderful.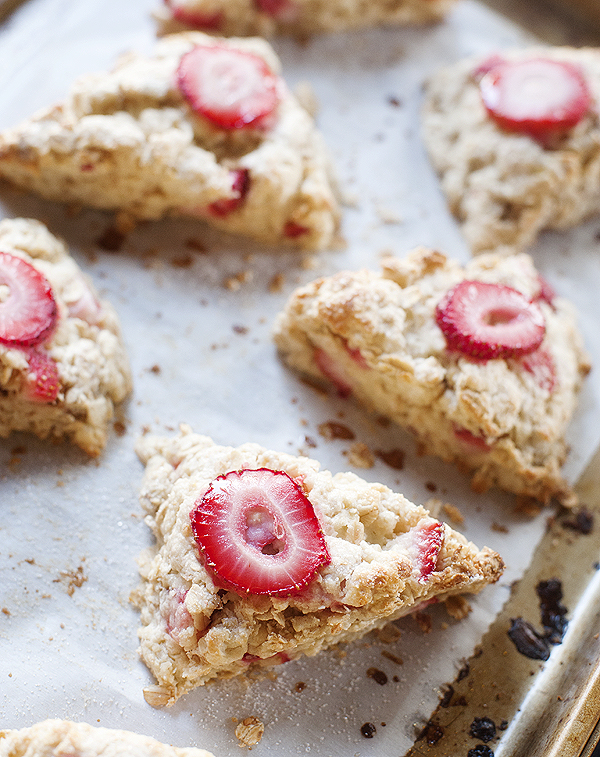 While it may seem intimidating to make a pastry that is often given a bad name, I am here to ensure you that scones are a cinch.  There are no eggs, no yeast, no rolling, no fuss.  You simply mix the ingredients, form a disc of dough and cut some wedges.  The two most important things to remember are ice cold butter and no over mixing.  Keep those in mind and you will not have hard, dry hockey pucks…you will have light, tender, scrumptious scones.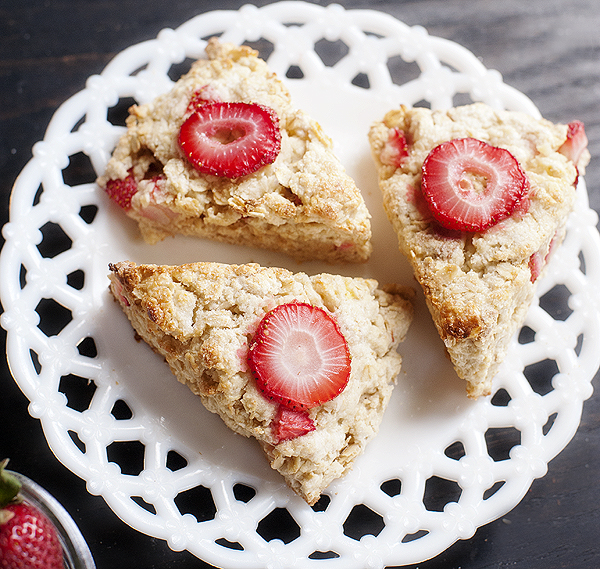 While a good lemon blueberry scone will always have my heart, I have to admit this strawberry banana combo is creeping up on my list.  But really, how could it not be?  Strawberry and banana were meant to be together.  Not to mention that banana gives the scone a boost in the moisture department.  Oatmeal makes an appearance in the list of ingredients as well – almost making the scone a little less serious.  I appreciate a laid back pastry, especially one that tastes this delicious.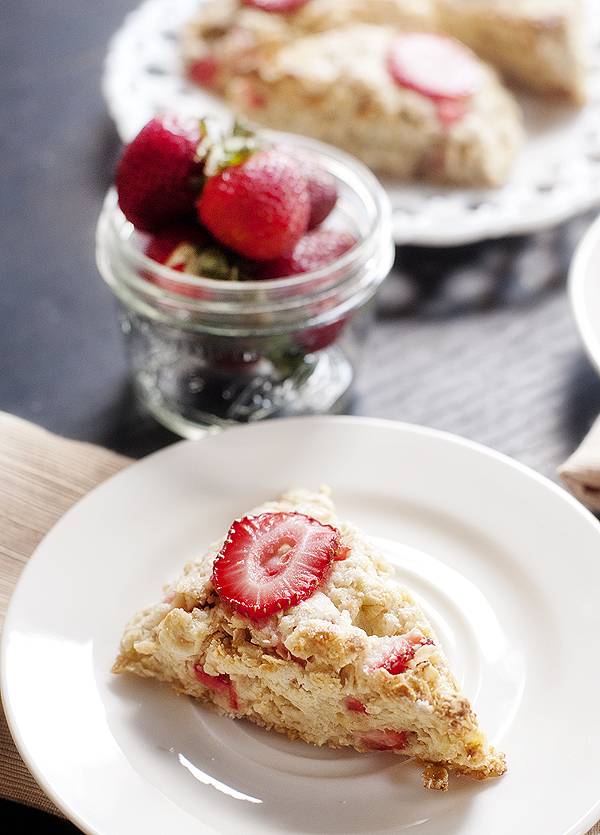 Looking at these images makes me want to grab a cup of joe and stuff my face with scone. Unfortunately the clock is creeping on midnight as we speak.  I think I'll spare myself the inevitable self-loathing. Besides there is always the morning… you know, the more acceptable time to indulge in buttery pastry goodness.
Enjoy!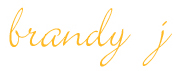 strawberry banana scones
Ingredients
2cups flour
1tbs baking powder
½ cup frozen cubed butter
¼cup sugar
½tsp salt
1¼cups oats
⅓cup half&half
1 banana mashed
½tsp vanilla extract
½cup diced strawberries plus additional slices for topping (optional)
Add'l half&half and sugar for finishing
Instructions
Preheat oven 425degress. Line a baking sheet with parchment paper.
Combine flour, baking powder and butter in a food processor. Pulse until it is a coarse consistency.
Place flour mixture in a medium bowl. Add sugar, salt and oats. Stir until combined.
Add half&half, mashed banana and vanilla to mixture and stir until combined. Fold in diced strawberries. Dough will have a crumbly consistency.
Dump contents of bowl onto the lined baking sheet. Form a large disc (about 8" wide) with your hands and cut disc into 8 wedges (like a pizza). Gently separate wedges and place 1" to 2" apart on sheet.
Brush half&half onto each scone and dust with sugar. Garnish with a strawberry slice if you wish. Bake for 10 to 14 minutes, until golden brown. Best served warm.