You're in the grocery store and that case full of colorful blooms lures you in.  You throw three bunches in your cart without a second thought.  Then you arrive home and realize you have no idea what you are doing.  Which vase?  What length?  I have to arrange them?!  Believe it or not you can make those grocery store flowers look good.  And it's insanely easy to do.
Let's start with a bunch of perfectly pink roses.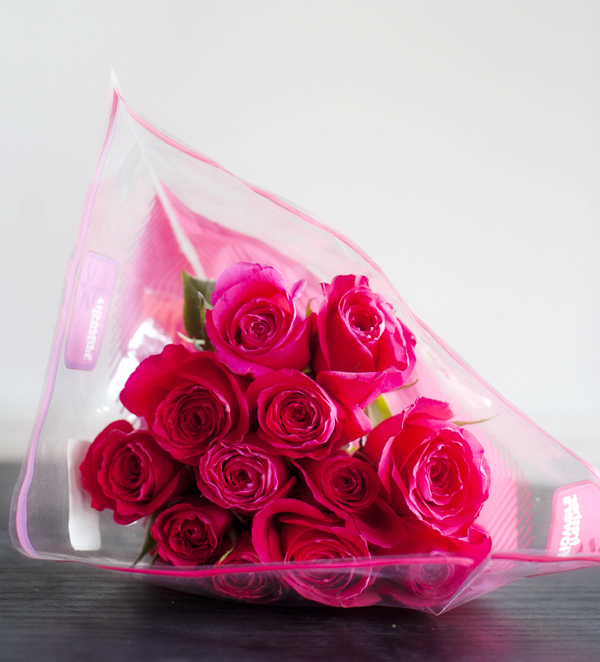 Remove the roses from their cellophane home and strip all leaves from the stem except the ones that are near the top.  Those are nice little "peek-a-boo" leaves.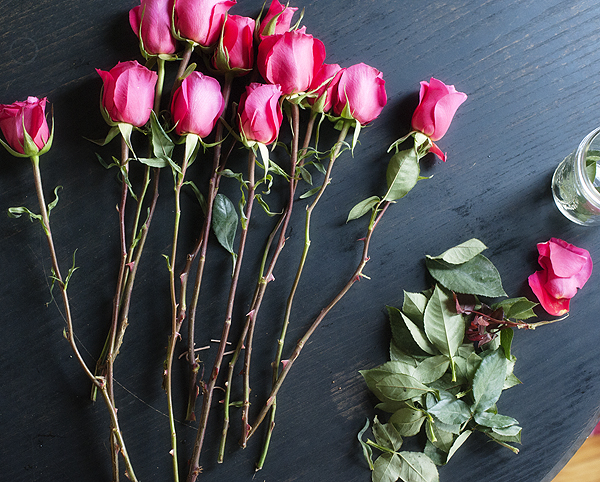 Next take your vase (jar, pitcher, bowl – whatever you want to use as long as it will hold your flowers) and hold a stem next to it.  Cutting at an angle, trim the stem to a length where the bloom will hit right above the vase.  After all stems have been trimmed, grab a couple elastic hair ties and put them around a handful of roses (about 6 or 7).  Add the remaining roses, being careful of the thorns, and create a "bouquet".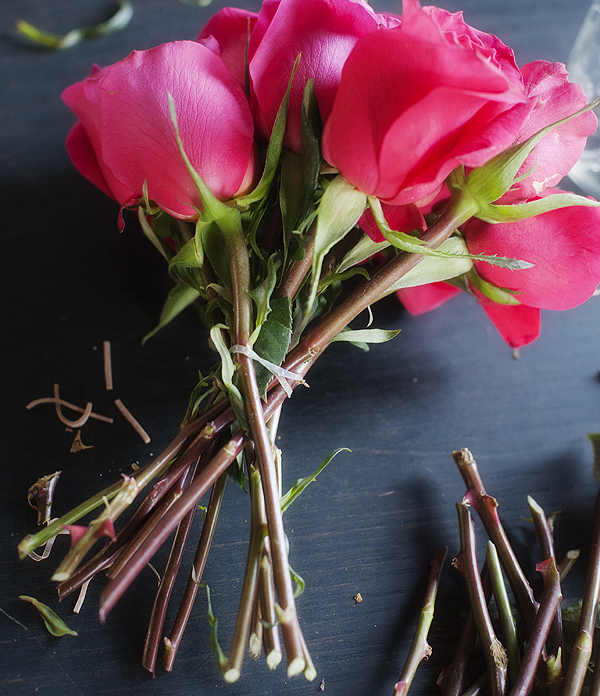 Once all flowers are bunched together place in vase.  If flowers are sticking out too far from the top trim a little more off the bottom of stems.  You can also gentle pull the blooms from the middle making a "dome" effect.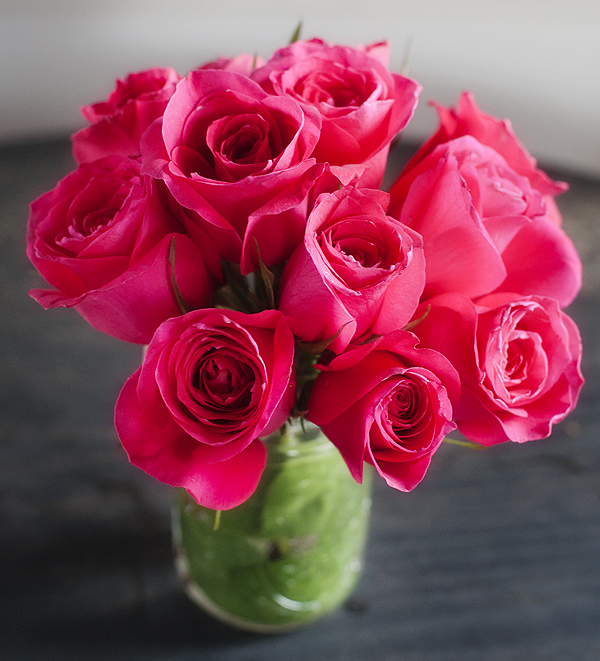 If using a clear vessel and want to hide the stems, simply place the leaves that were pulled off earlier on the inside of vase.  I find this to be easiest to do after I have put some water in the vase first.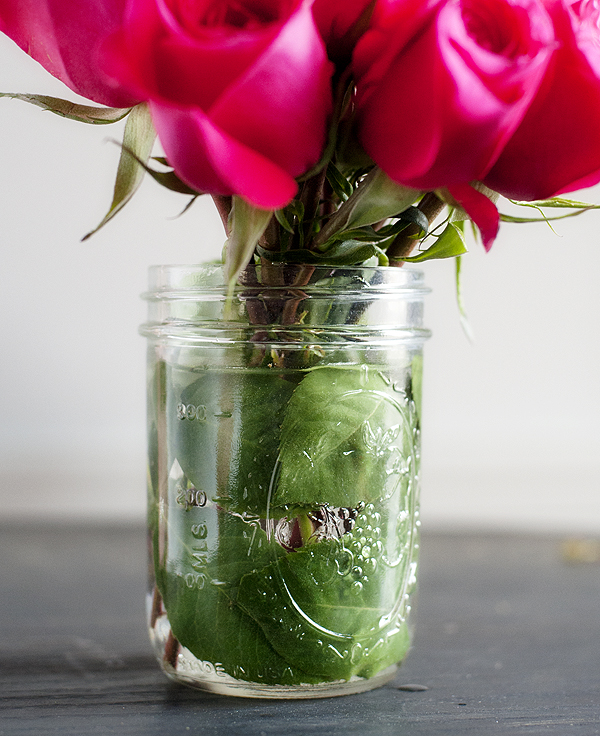 Now you have a simple and pretty display of roses.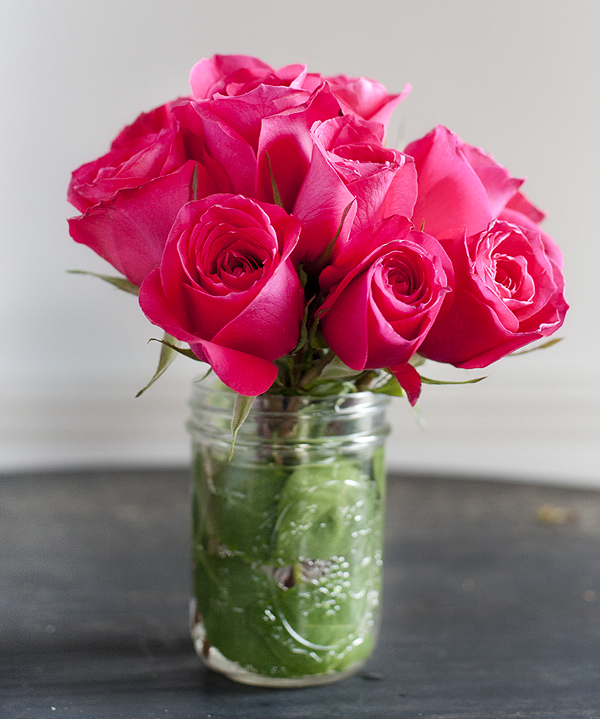 Next let's tackle a mixed arrangement.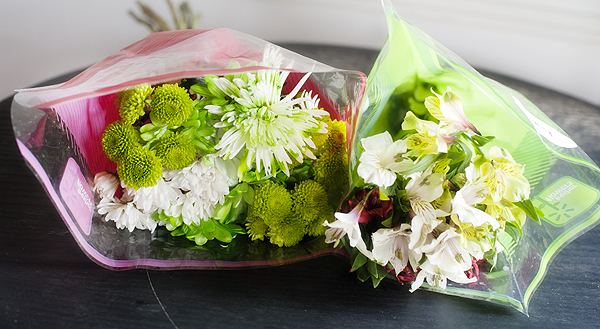 First thing you will want to do is get rid of any and all flowers that have dye or fake shamrocks all over them.  (My man purchased these for me.  I am not complaining by any means but I did kindly mention that in the future perhaps he could try to avoid bouquets with such shenanigans.)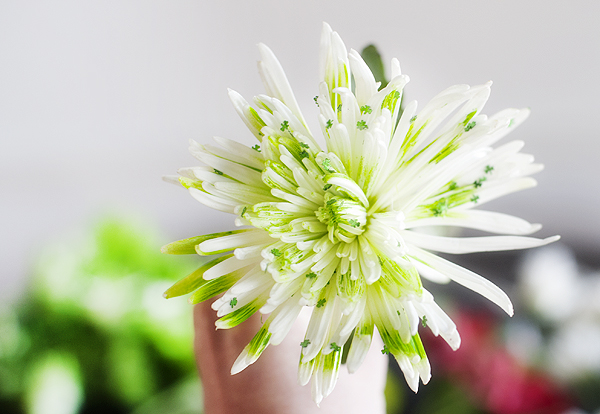 Take your mixed blooms and divide them into groups of the same.  Stripping the lower leaves just as we did with the roses above.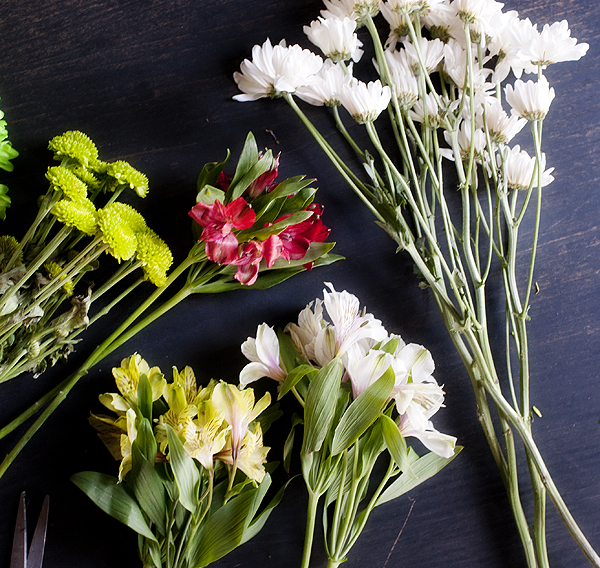 Now take your "groups" and arrange them in your hand by heights.  Different heights of different clusters of similar texture/color gives your arrangement depth and keeps the eye moving.  Once it looks good in your hand, measure the height it needs to be for the vase and trim stems at an angle (my rule here is that the shortest flowers should hit right above the top of vase).
My arrangement has 5 different heights with the boldest color being the tallest.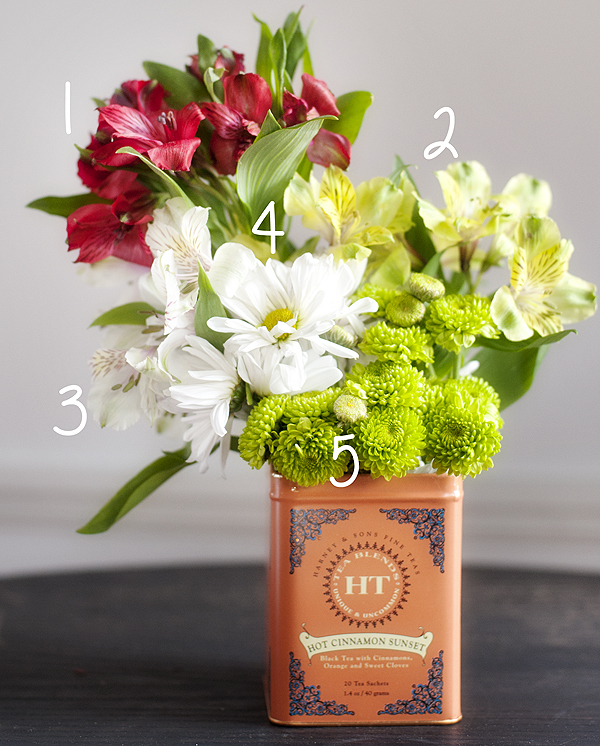 In this instance I used a tea tin (thanks Vicki) for displaying my blooms.   I love the vintage effect it gives my arrangement, plus the size and height are perfect.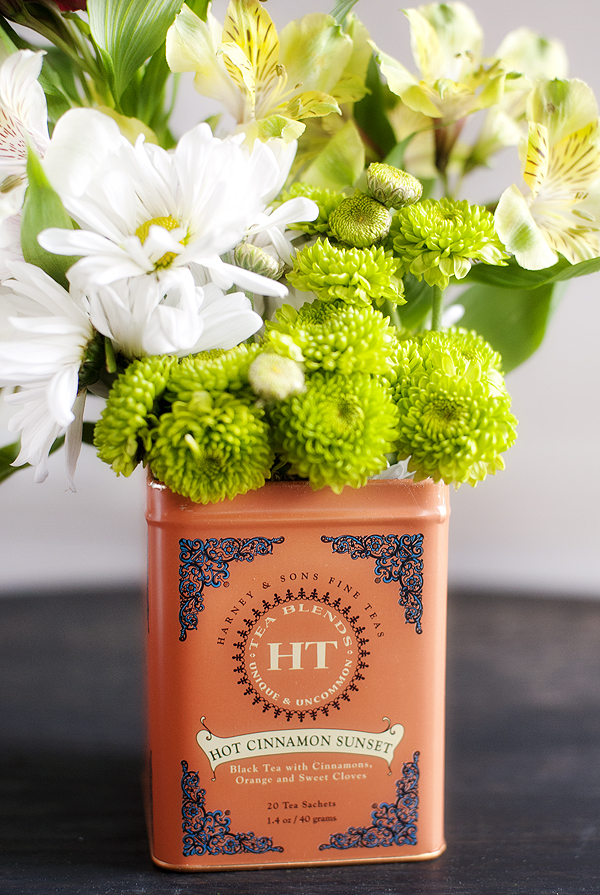 Don't forget to replace the water of your blooms daily to keep them looking good longer.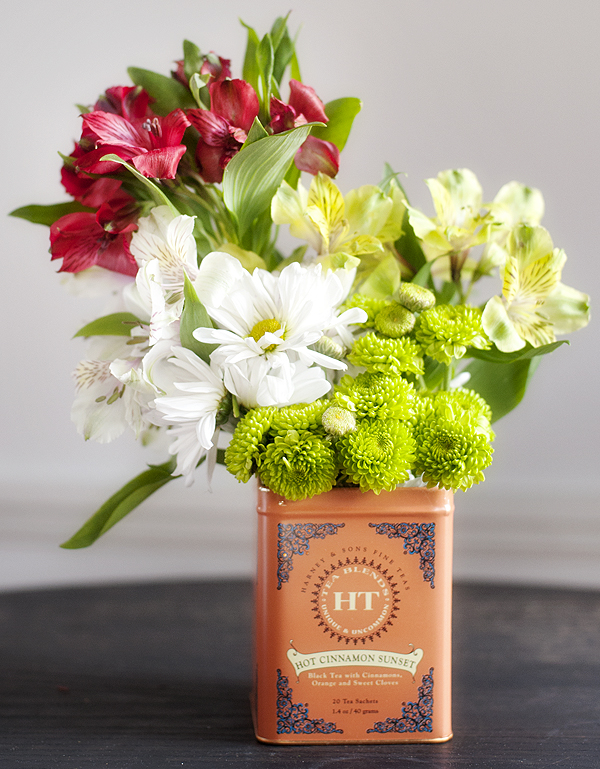 Whether you're having a party, welcoming overnight guests or just want some fresh color in your life these tips will make the most out of your grocery store florals.
xo,