In case you haven't noticed the tousled bob is the style so many celebs and famous bloggers are rocking right now.  Even me, a diehard long hair fan, cannot help but be tempted by this edgy and flirty cut.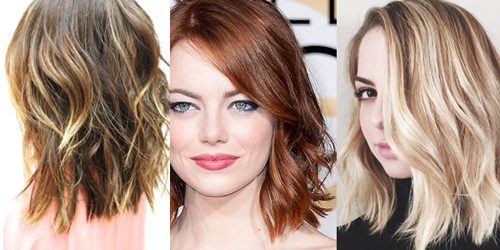 This bob (or lob) is all about tousle – soft waves with a little bit of messiness to them.  Before going under the scissors be sure to stock your shelves with products that will help you achieve that perfect texture for your new look.  Here are a few worth trying for anyone looking for a little tousle: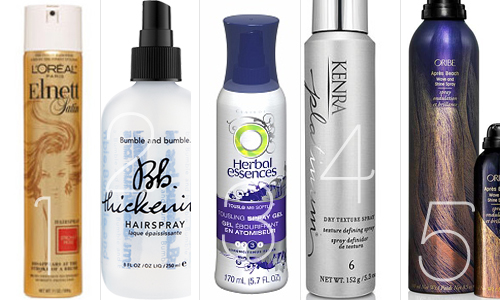 1Loreal Elnett Satin Hairspray – this is suppose to be the spray of red carpet events.  Goes on light and leaves a shiny finish.  Soft enough to run your fingers through yet strong enough to hold.  I am dying to try this myself. 2Bumble and Bumble Thickening Hairspray – lifts all hair types for maximum volume before styling. 3Herbal Essences Tousle Me Softly Spray Gel – goes on wet or dry hair for an easy to style messy effect.  Light and soft. 4Kenra Professional Platinum Dry Texture Spray – A non-drying spray that boosts hair's fullness and texture.  I love Kenra, and this would be great for my air-dried natural waves. 5Apres Beach Wave and Shine Spray – make the sun shine in your waves with this spray and tousle product.  Perfect for anyone wanting that salt water effect without the heavy salt.
Got a product you love for tousling?  Please share!  Meanwhile I will keep contemplating whether or not to cut…
xo,