I took one bite of these and had that instant "what does this remind me of?" nostalgia.  I still can't figure it out.  Doesn't matter- they require zero oven time and they are yummy, that's enough for me.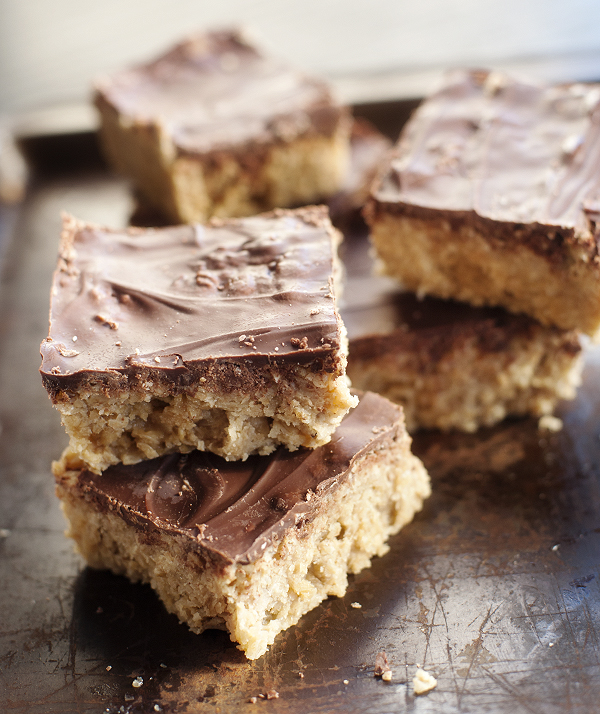 This is Flour Loves Sugars's busiest and best week of the year!  I get giddy over Valentine's day anyways, but in the last few years the rush of all of the orders is an added bonus.  Granted, I don't get much sleep, usually end up sobbing over something ridiculous like a dropped egg or a broken cookie, but it also is a huge reminder of how far this little business of mine has come.  The first Valentines day I had maybe 15 orders, all Etsy- and I remember feeling so excited.  This year I reached 100 local orders, which is both terrifying and awesome all at once!  Running a small business is as they say "like taking on a new baby" in every sense- very little sleep and millions of joyous celebrations.
So, as I sit here surrounded by naked sugar cookies, with flour in my hair and icing on my shirt, my heart is so full.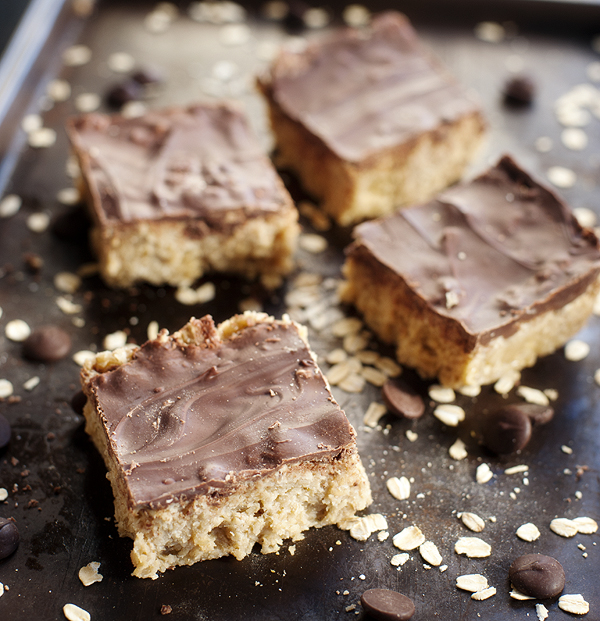 Here is a simple classic recipe to dive into:

peanut butter no bake oatmeal bars
Author:
Gloria of Simply Gloria
Ingredients
¾ cup unsalted butter (1½ sticks)
1½ cup sugar
½ cup milk
1 tsp vanilla
½ cup peanut butter (creamy/crunchy- your choice!)
3¾ cup old fashioned oats (not quick cooking)
1¼ cup semi sweet chips
Instructions
Melt the butter in a large saucepan over medium heat.
Once melted, add the sugar, milk, vanilla, and peanut butter- and whisk to combine.
Turn the heat to medium/high and bring mixture to a boil for about 4 minutes, continuing to whisk.
Take the pan off the heat and add in the oats, stirring to combine.
Spread the mixture evenly into a lined 9x9 dish.
Immediately sprinkle with chocolate chips. The heat will melt the chips, which you can then spread with the back of a spoon to even out.
Allow to cool completely before cutting and serving.
XO,