I spent this past weekend solo parenting the kids while Sticky was away for work.  For the most part our days ran smoothly but of course we had our moments.  (As anyone would trying to maintain the household and their sanity on their own.)
Last night I decided to let Jettie stay up past her bedtime so she could see her dad arrive home.  The moment she threw a fit because T Swift was not going to sing at the Grammys I regretted my decision.  This was followed by roughhousing of her brother and claiming she was hungry every 47 seconds.  When I heard that door swing open I was more than ready for my back up and her bedtime.
Later in the evening it dawned on me that I had yet to order Jettie and Bing's Valentine cards.  Without a thought I searched for the images we took of the kids a few weeks ago…oh my heart.  In an instant the stress of the evening disappears and I find myself in a pool of warm fuzzy feelings.  Jettie so silly and full of personality, and Bingham simply thrilled to be a part of it all.  It was the perfect way to end our weekend away from each other…smiling ear to ear over our little creations.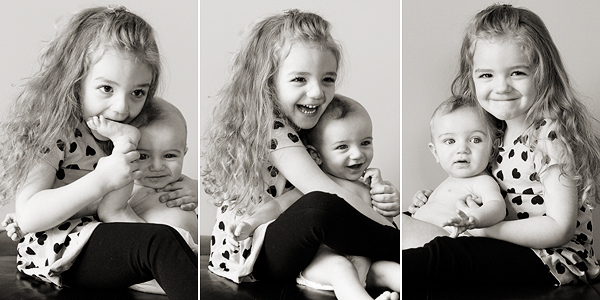 ***
Spring is in fact right around the corner, which means it's time to talk about what trends we will be rocking.  It goes without saying that denim will always be on trend.  I mean can you even imagine life without your favorite pair of jeans?  It would be wrong…very very wrong.  Aside from those jeans though, my guess is you do not rock the denim unless you own a jacket or button up.  Spring 2015 is all about wearing this fantastic fabric in every conceivable way possible.  From dresses, to skirts to dungarees (yes, I said dungarees) it's time to take your denim up a notch: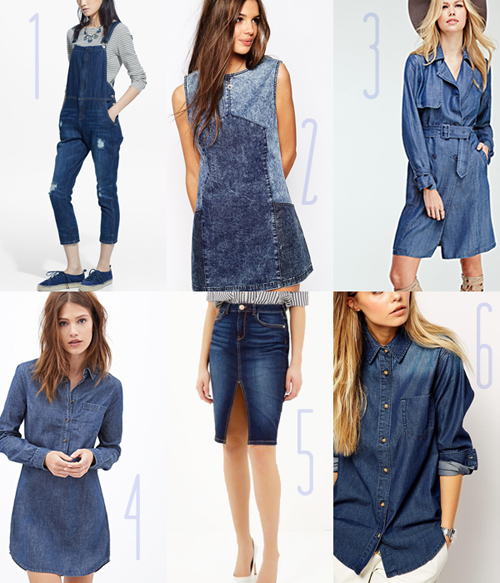 1Mango dark denim dungarees/2Bellfield denim dress/3Forever 21 washed denim trench coat/4Forever 21 chambray shirtdress/5River Island dark wash demi pencil skirt/6ASOS denim shirt in dark wash
xo,