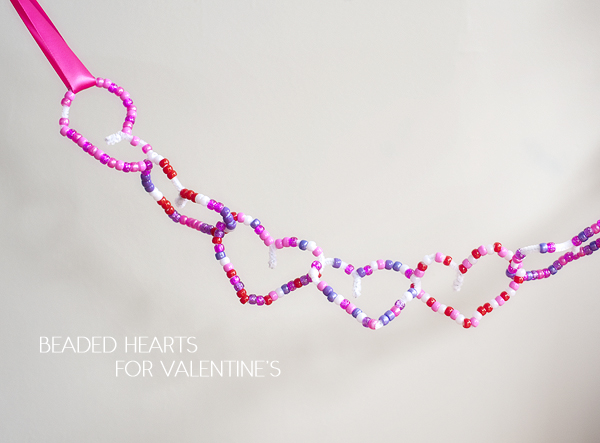 Looking for a quick and simple activity to do with your littles this weekend?  We have got you covered with these beaded hearts for Valentine's.  Your kids will love being able to choose their colors and patterns while you will love the simple supplies and basically zero clean up.  That's a win-win in our our book when it comes to crafting!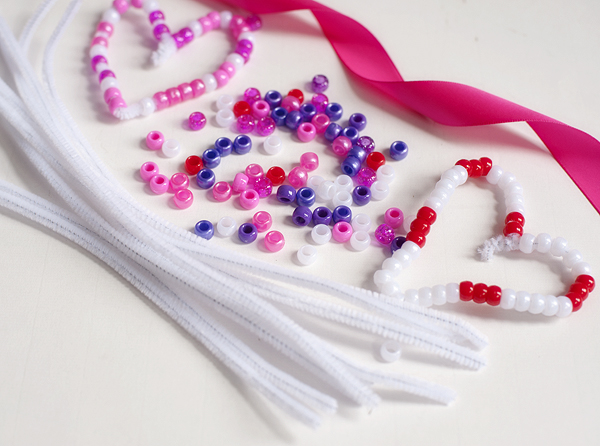 Supplies:
plastic beads
pipe cleaners
ribbon or twine for hanging
Thread beads along the length of your pipe cleaner (color and pattern of choosing).  Shape into a heart (ends will make the center top of heart).  Twists ends together and hang individually or as garland with twine or ribbon.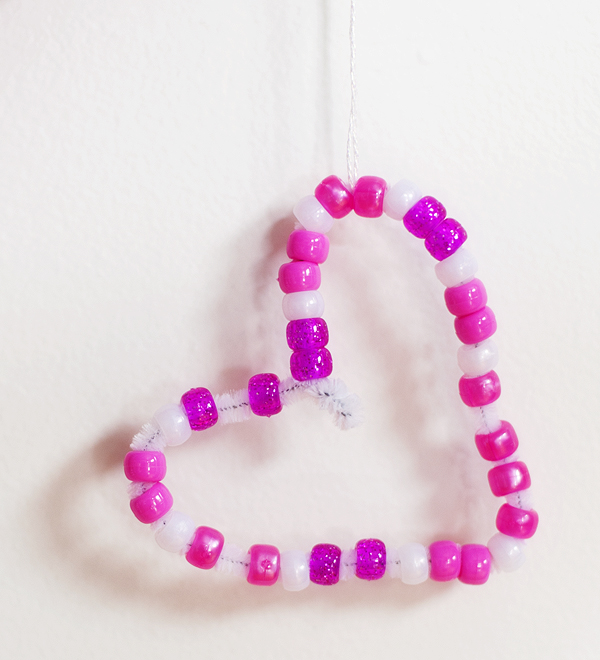 Since it's Friday and we are feeling extra "lovey" we want to share these sweet donut Valentine cards.  Perfect for the classroom or attaching to a box of goodies for coworkers or friends.  Simply print and cut!  (Horizontal Valentine:  FRONT, BACK/Vertical Valentine: FRONT, BACK)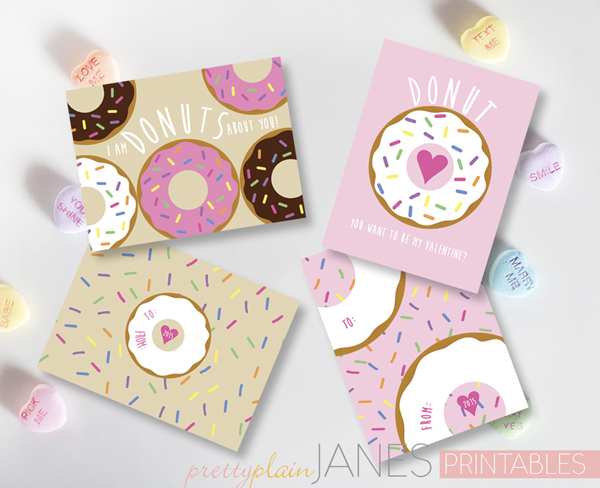 (For more last minute printable options visit our Etsy Shop.)
Have a wonderful weekend everyone!