We love a good ponytail.  Especially one that is fabulously fluffy and can be worn with a comfy sweater or fancy sequins.  This pony will take you from wrapping last minute gifts to sipping champagne at your office party.  All you need are a few bobby pins, an elastic hairband and some hairspray!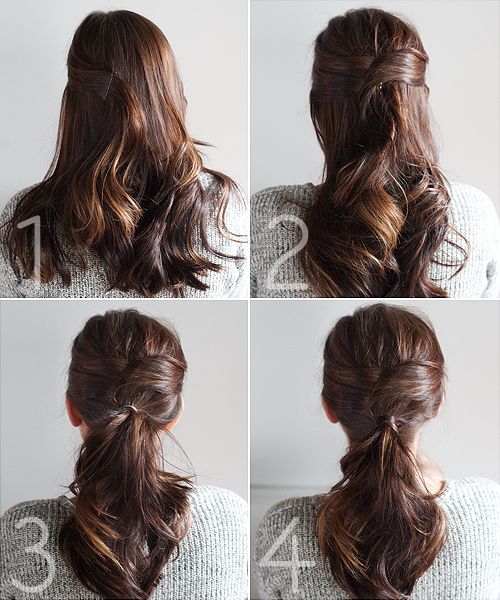 *It would be best to start with dirty hair as opposed to freshly washed.  In order to have a bit more lift you can use dry shampoo or tease around the crown.
Curl hair with a large barreled curling iron.  Grab one side of hair and secure in the back with a bobby pin.
Take a section from the opposite side except fold over existing poppy pin (from the step 1) and then secure that with a bobby pin (going down vertically works best).
Grab rest of hair, gather at nape of neck and secure with elastic hairband.
Take small piece of ponytail and wrap around hairband.  Secure with bobby pin and spray.
We were pretty excited over how gorgeous this pony turned out.  Even Bing loved it!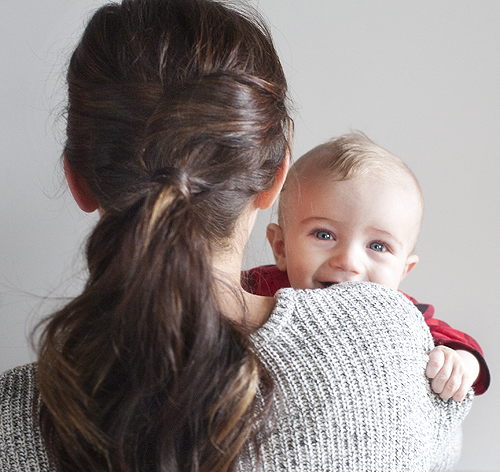 Add this trick to your holiday hair arsenal, you will not be disappointed!
xo,