The Christmas season is upon us. Are you ready? I have purchased one gift. Yes, you read that right, just one. I find that if I shop too early, I spend more.  Mainly because I forget what I've purchased, then continue to buy and when Christmas Eve rolls around and I pull out all of the gifts for wrapping, I realize I've went completely over the top! This never happens to you?  Oh, okay, never mind…
One thing I love about gift giving is the wrapping. What can I say: I love a pretty package. I adore simple, but gorgeous gift packaging. I mention simple because I am not crafty, nor do I like a fussy looking package. Here are a few gift and packaging ideas all under $15: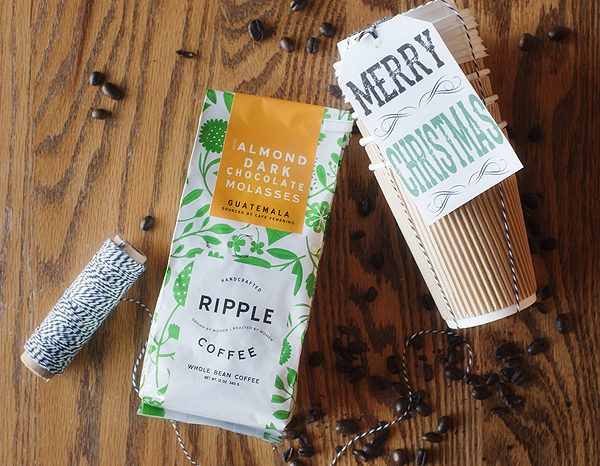 This amazing coffee is from a small batch coffee roaster here in Ohio that I found on Instagram a few months back. Her packaging is what drew me in, it is absolutely stunning, but it's the coffee that will keep me reordering. This great gift can be put together with these paper cups and put in a simple gift bag or box for giving this holiday season. The vintage tag is timeless and even better, you can download here with several other great tags, for FREE.
Another great gift idea is a lush green plant that the recipient can enjoy all year long. Purchase a pretty flower pot (purchased at BIG LOTS), insert any variety of house plant (purchased at WAL-MART), attach with pretty ribbon (I recycled this red satin ribbon from a gift I had previously received) and another of these FREE gift tags.  For about $10, you will have a beautiful gift that will last longer than the holiday season.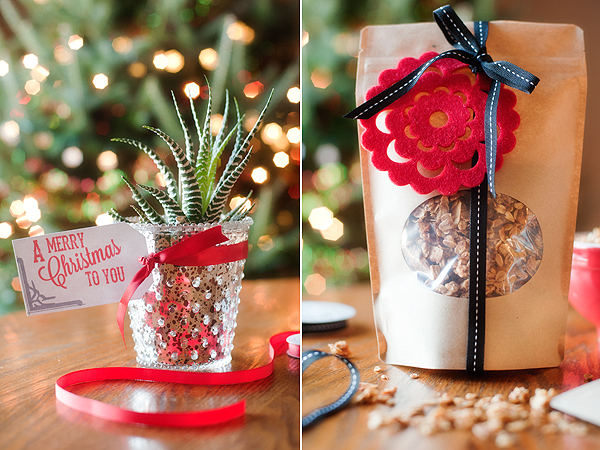 Of course my favorite gift to give would be something yummy. I baked up a quick batch of granola and filled 10 oz. kraft bags. I added a small felt doily (any craft store will carry some variation) and attached with the black and white ribbon (found at WAL-MART). I use this particular ribbon a lot in my gift giving because it has a classic look. You could easily attach another Christmas tag or even a sprig of evergreen from your own landscaping. I use a lot of the outdoor plants around our home when packaging gifts. They add a nice, natural element, especially when using the kraft color gift wrap.
Below are several of my favorite products for packaging up that perfect gift.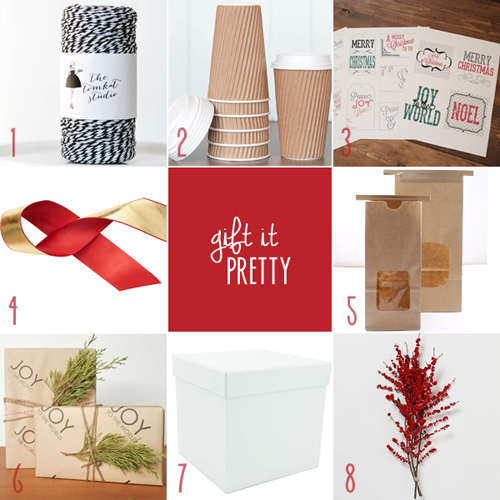 1. Black & White twine  2. Kraft paper cups 3. FREE Vintage printable gift tags 4. Red & Gold double sided ribbon  5. Kraft window bags 6. Joy To The World Kraft gift wrap  7. White stackable gift boxes 8. Fresh Red Winterberry
I hope you and yours have a Very Merry Christmas and remember the greatest gift of all came wrapped in swaddling clothes and lying in a manger.
Love,