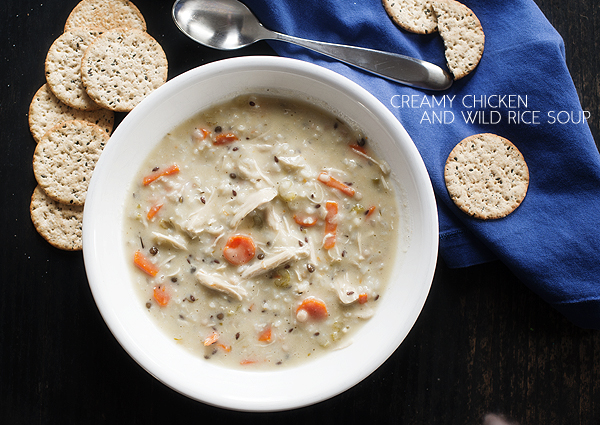 Alright, I have a confession to make.  Christmas decorations have left storage and are officially up at the Maxey house, which is usually strictly forbidden until after Thanksgiving.  I'm not sure if it's the snow, or the temperature, or just maybe the fact that I am needing Christmas cheer early this year.
I know that it's not December yet, and I probably shouldn't even be talking about Christmas yet but seriously I can't help myself!  I love this time of year for all of the kindness it brings out in people.  In the last few years it has become so important to our family to make Christmas about others.  Facebook has been flooded with opportunities to get involved in the community and help others, you truly don't have to look far to find things you can do and feel good about.  Even if you can not afford to donate, remember that sometimes the gift of time, or fresh baked cookies, or a hot pot of soup can be the miracle that someone needs.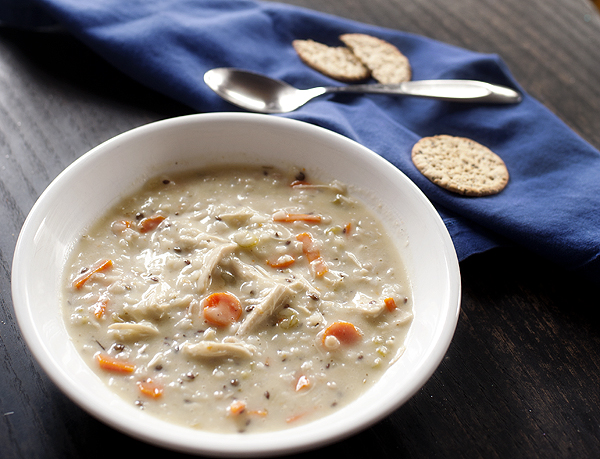 This soup has been on repeat in our kitchen for the last few months.  It is by far one of my favorite soups ever, and it doesn't take long to whip up- and I bet your neighbor would love a pot, too.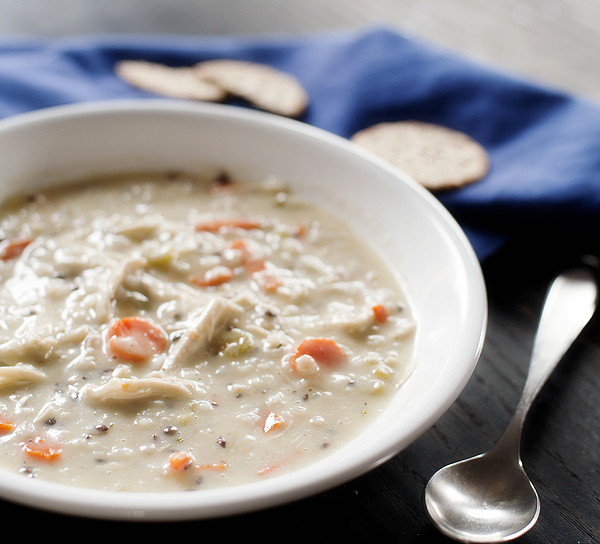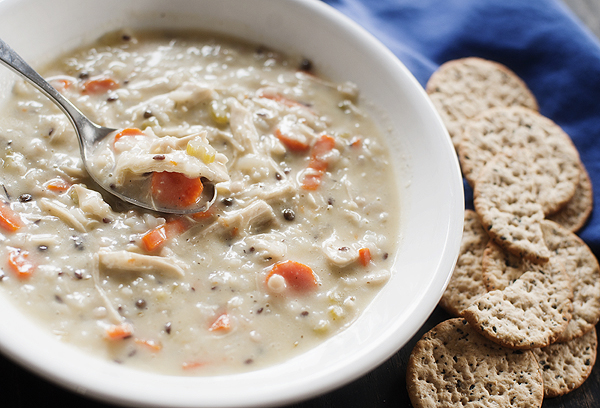 creamy chicken and wild rice soup
Ingredients
1 cup uncooked wild rice blend (I use Rice Select Royal Blend with Flaxseed)
1 chopped yellow onion
1 cup diced carrots
1 cup diced celery
7 tbsp butter, divided
1 clove garlic, minced
4½ cups chicken broth
1 tsp dried thyme
¼ tsp rosemary
¼ tsp sage
salt and pepper to taste
1 lb boneless skinless chicken breast halves
½ cup flour
1½ cups milk
3 drops of pure grade essential lemon oil
Instructions
Cook rice according to directions on package.
In a large stockpot, saute the onion, celery and carrots in 1 tbsp of butter. Once tender, add the garlic and saute for one minute. Add in spices, salt and pepper, chicken broth and chicken. Cover pot and simmer for 12-15 minutes until the chicken is cooked through. Remove chicken and shred. (I use my stand mixer for this! So simple!)
Return the chicken to the soup, and also add the rice.
In a separate saucepan, melt the remaining butter, and whisk in flour, alternatively with the milk to make a cream. Add this to the soup as well, followed by the drops of lemon oil and stir well.
Enjoy!
XO,