"How are you doing?"  If you encounter another human being today there's a good chance this question will come up.  There's also a good chance you'll respond with "Good!  How are you?".  It's a courtesy question with a sugar coated answer.  Polite small talk if you will.
Then there are times when the right person at the right moment asks you this question.  Ready or not they are about hear the cold hard truth.  This person was Sticky last week – he was out of town and wanted to check in on us.  We were not even three seconds into the conversation when he was bombarded with "I'm irritated as hell because my hair is still falling out in extraordinary amounts, these extra 10lbs my body is holding onto piss me off daily, no HOURLY and I feel like I am failing in every single aspect of my life."  A few seconds of silence and then "I am sorry babe but thank you for being honest.  You rarely are when I ask you that question."
When things are hard I have this bad habit of convincing myself not to complain because somebody else out there is far worse off than me.  What right do I have to vent my frustrations?  Even the big stuff I will bury…I am strong if I am anything after all.  There is nothing I can't get through on my own. What a bunch of BS. Constantly telling the world "I'm okay", "I've got this" or "Don't worry about me" is a sure fire way to set myself up for failure. There is a lot of pride and independence that comes with being self sufficient. It's certainly something I would never want to lack. But the unwillingness to let anyone in on the truth of your battles can leave you feeling isolated with your emotions. Fighting yourself on a deserted island with no one to SOS. As vain, trite or complicated as my response to Sticky may have been it felt good to say all of those things. He is my husband after all. If nothing else I owe him my true, unfiltered, non-sugar coated feelings…I owe it to myself even more.
As you may have guessed, last week was just one of those weeks. Nothing exceptionally bad happened yet a lot of little road bumps had me annoyed, daily. No one likes to be in that sort of mood, especially for more than a day, but it happens to even the best of us from time to time. Thank goodness for fall and the last of the fallen leaves. Sticky made it home just in time to capture his girls enjoying the end of this beautiful season. (Sticky made it home – gosh it's never felt better to say that.)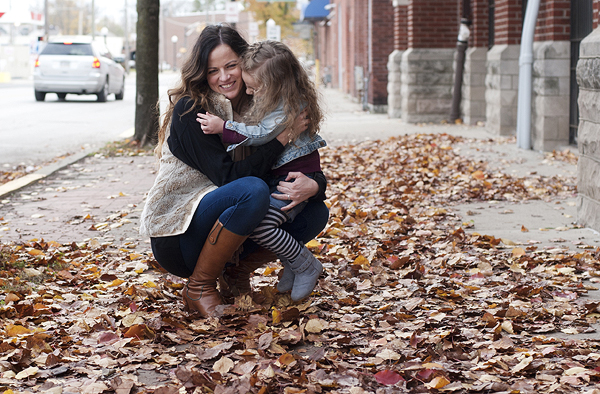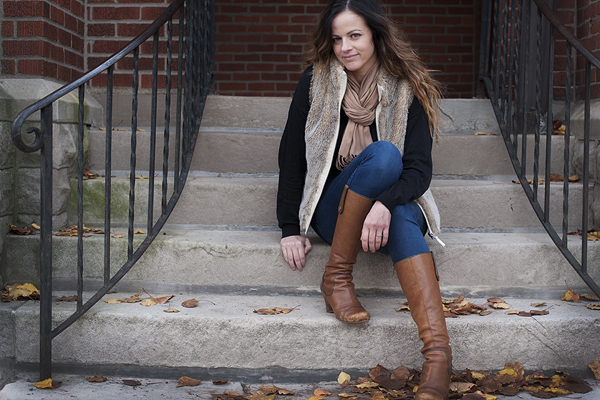 We shot this shortly after a long lazy family lunch.  Jettie was completely tired, therefor irritable, but the act of throwing leaves always trumps grumpiness.  At least for five minutes, give or take.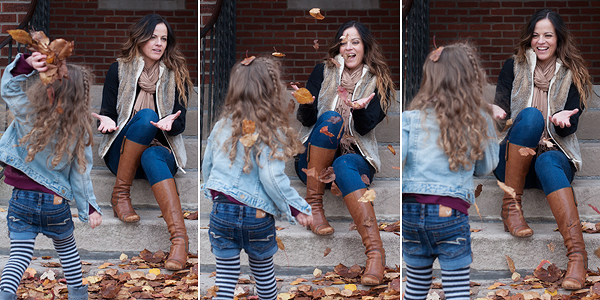 |WEARING|fur vest similar/H&M sweater/H&M treggings/scarf similar/boots similar///|JETTIE|jean jacket similar/Target sweatshirt/shorts similar/tights similar/Old Navy boots
xo,