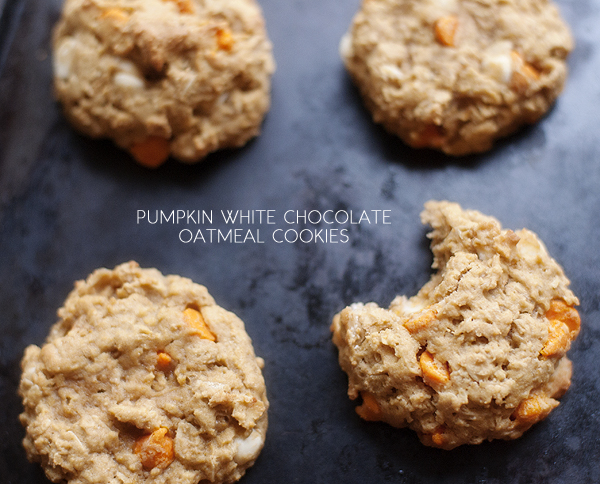 These pumpkin oatmeal cookies were the result of a needed road trip snack, and they turned out pretty darn good. Super soft, perfectly pumpkiny with a touch of creamy white chocolate chips. Fall perfection.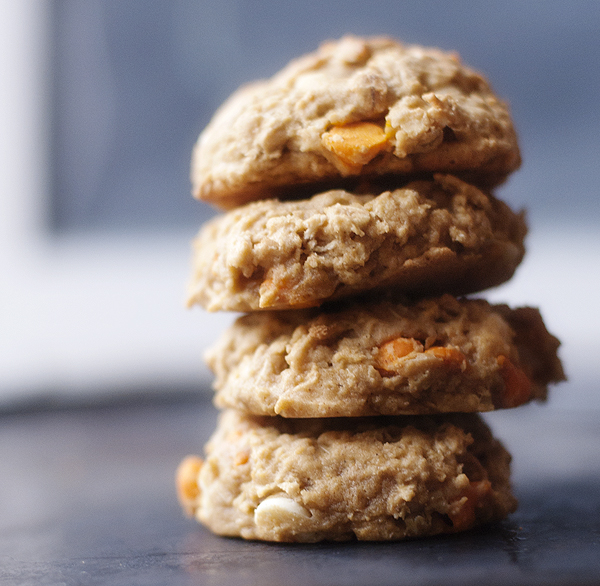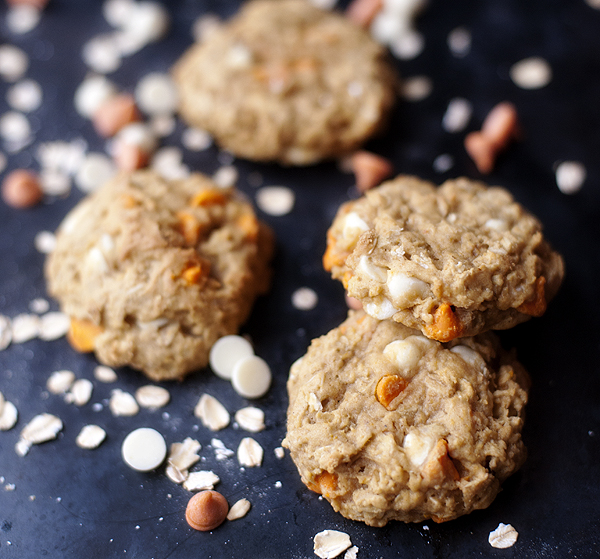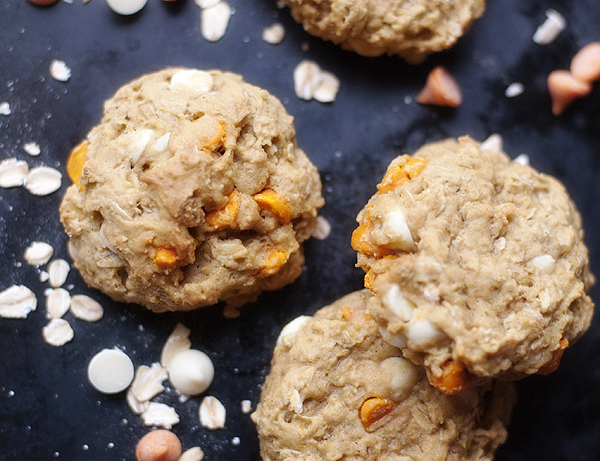 Yesterday we packed up our car and headed south for some time away, just the three of us.  We are unplugging, and taking some time to focus on our family and heal our hearts.
I quickly wanted to thank you all for your condolences and for all of the love you have showered our family with in the last year! Oh, and I also wanted you to have this yummy cookie recipe.
Enjoy!

pumpkin white chocolate oatmeal cookies
Ingredients
½c butter
¼c sugar
¾c brown sugar
2c flour
2c oats
1 egg
½c pumpkin puree
1tsp baking soda
¼tsp nutmeg
1tsp cinnamon
dash cloves and allspice
¼tsp salt
½c pumpkin chips
½c white chocolate chips
Instructions
Preheat oven 375F
Mix wet ingredients in stand mixer, dry ingredients in separate bowl.
Combine wet with dry, fold in chips.
Drop onto cookie sheet lined with parchment paper. Bake for 11 minutes.