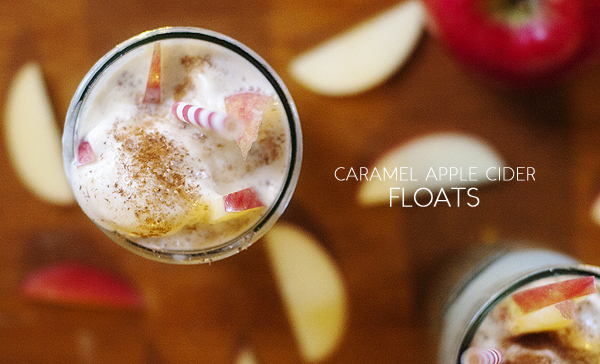 The tree's in our front yard are perfectly speckled with yellow, orange and deep red.  Cold weather may be on its way but this weekend was pure fall perfection, so we decided to take full advantage and visit the pumpkin patch to score a few pumpkins.  The last few years we have had intentions of taking Adelynn out to Lincoln Ridge, but with weddings and baking season starting we never made good on those intentions.  Locke has been a sweet reminder of many things, but we are done letting things that don't matter get in the way of things that really, really do.  Like pumpkin patches in October.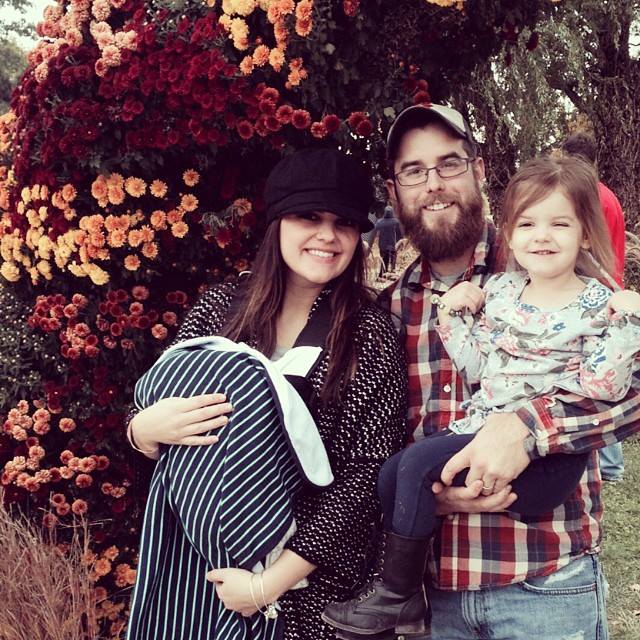 There is something about the crisp air this time of year that makes you feel so alive.  As we raced around a make-shift peddle-style go cart track, the four of us, we laughed harder than we have in months.  In that moment I realized that the weight on my shoulders is lifted… nowhere to be found.  These memories will forever be precious to me.
Day by day we are settling back into the grooves of "normal" life, whatever our new "normal" may be.  Locke is so easy-going- and he thinks that carrier is pretty fabulous (he snoozes through most of our outings!).  Still pinching ourselves that we have the opportunity to make these memories with him.
Now on to some deliciousness…
Had it been the peak of fall while I was pregnant instead of the peak of summer- these cider floats would have been insanely dangerous.  (Who am I kidding, they are still insanely dangerous.)  This summer all I craved was hot fudge milkshakes.  This mix of caramel swirl ice cream, honeycrisp apple slices, apple cider and spice just kicked my hot fudge milkshakes booty.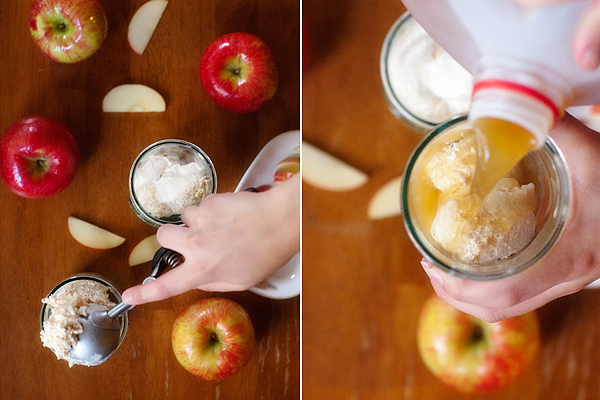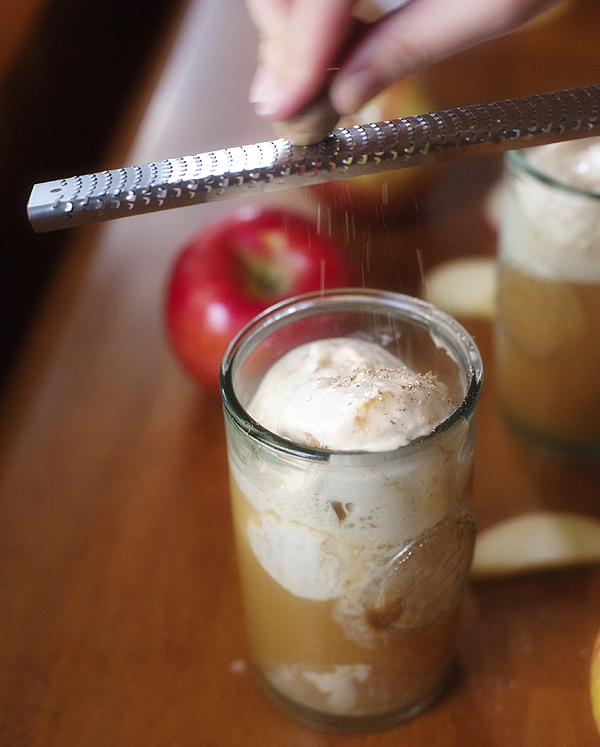 On top of all of their apple-ly goodness, they are insanely easy to throw together.  Chop some apples, scoop some ice cream, pour some cider, top with nutmeg and cinnamon- you're done!  Now I just need to get Brandy to make us all a spiked version….
caramel apple cider floats
Ingredients
1 pint caramel swirl ice cream (we used Edy's)
apple cider
cinnamon
nutmeg (best fresh ground!)
honeycrisp apples for garnish
Instructions
Begin by scooping two or three scoops (depending on the size of your cup) of caramel swirl (you could also use regular vanilla bean!) ice cream into your glass.
Next, pour apple cider over the ice cream.
Top with apple slices, ground cinnamon and a few grates of fresh nutmeg.
Insert straw, swirl, sip, enjoy.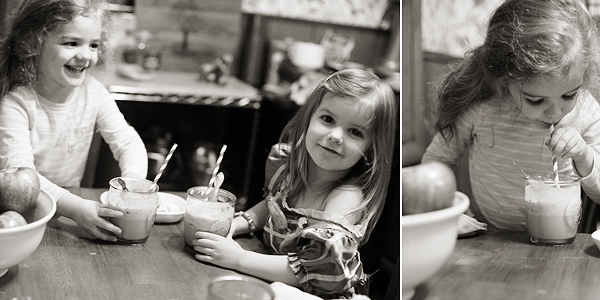 xo,