Whether you are growing out your hair or just prefer a shorter length sometimes nothing but a ponytail will do.  And while ponytails are fabulous and all they can feel somewhat boring, especially if there is not much length to them.  Here is a way to jazz up that short pony with little effort!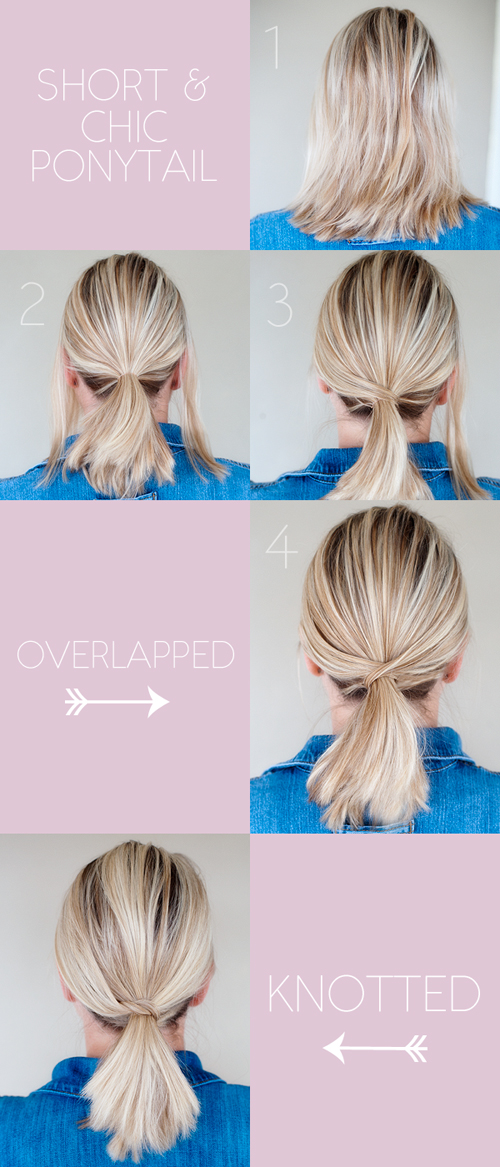 Start with at least day old dirty hair – it simply works best.
Pull hair back in low ponytail leaving 2″ sections free around both sides of face.
Grab one section and wrap around ponytail pinning into place underneath.
Repeat on the other side and then pin any loose ends sticking out.  Spray with hairspray and rock your pony!
For the knotted version simply grab sections and tie in knot above ponytail.  Wrap and pin ends underneath.
(Thanks to Vicki for lending me her fabulous shorter hair!)
Enjoy!