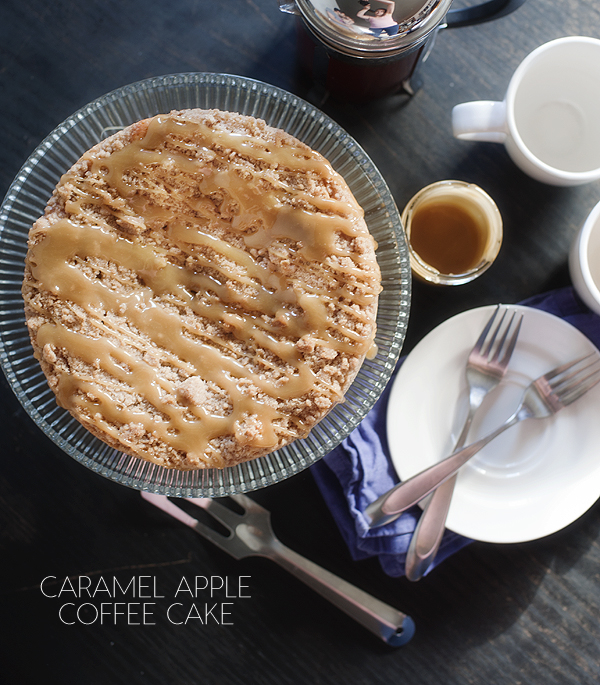 What a crazy two weeks we have had.  As many of you know, Locke decided to make an early arrival nearly two weeks ago, and like any household with a newborn our lives have flipped upside down.  The first time I left the house I drove through our neighborhood feeling so strange.  The world is still spinning?  I had no idea.
With the birth of a new baby things always feel that way for awhile, but with Locke we are really feeling that surreal life-halting jolt.  Every day has been a complete miracle, and we are truly soaking in every second.  Life is suddenly more precious, sleep is not important, and snuggling on the couch is better than a trip to any destination I can think of.
On top of the blessings this little boy has showered us with simply by being here, our family and friends have been taking very good care of our fragile hearts.  Our home has been filled with warm meals, happy tears and blue gift bags filled with tiny onsies and soft blankets.  These two weeks will always be a cherished memory, and our hearts will forever be grateful for the gift of loving friends.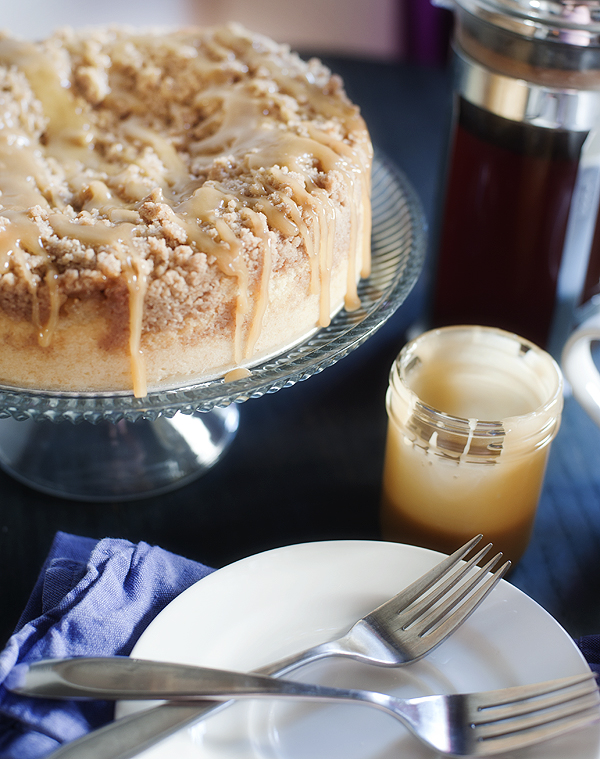 Before our lives flipped in another full house (that was watching football), this caramel apple coffee cake was made.  It was only a few weeks ago, but it certainly feels like a lifetime has passed.  Coffee cakes are among my favorite breakfast sweets, and this one did not disappoint.  After all, 'tis the season for crumb tops and apples. (Caramel is always in season.)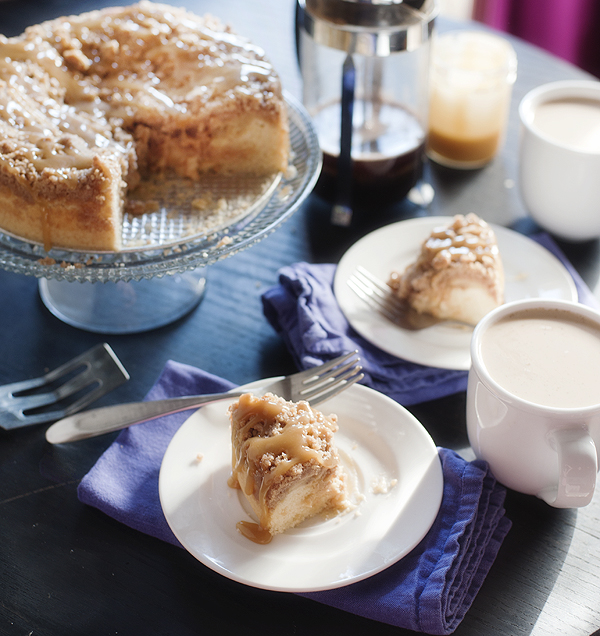 We can't thank you enough for the warm wishes and prayers you have showered over our family. We have felt your love through each and every message.
XO


caramel apple coffee cake
Ingredients
For the apples:
2 tbsp butter
3 medium Granny Smith apples, peeled and sliced
For the caramel sauce:
1 cup brown sugar
½ cup butter
¼ cup whipping cream
¼ cup honey or maple syrup
For the streusel topping:
1½ cups all-purpose flour
½ cup brown sugar
¼ cup granulated sugar
1½ tsp cinnamon
¼ tsp salt
½ cup melted butter
For the cake:
½ cup butter, room temp
1 cup sugar
2 eggs
2 tsp vanilla
2 cups all-purpose flour
2 tsp baking powder
½ tsp salt
⅔ cup milk (any kind!)
Instructions
Preheat oven to 350F.
Melt 2 tbsp butter in a large skillet over medium-high heat; add apples and saute about 5 minutes until softened. Remove from heat and let cool.
Prepare your streusel topping by adding all ingredients and cutting in the butter until a crumb-texture is achieved. Set aside.
Prepare caramel sauce by adding all ingredients to a saucepan over medium heat, stirring constantly. Bring to a boil for 2 minutes, and then remove from heat.
Prepare cake batter by beating the butter at a medium speed until creamy. Gradually add the sugar, followed by the eggs, one at a time. Be sure to scrape down the sides of the bowl after each addition.
In a separate bowl combine the flour, baking powder, and salt. Add to the butter mixture alternately with milk, beginning and ending with flour. Stir in vanilla.
Pour batter into a greased and floured 9-inch springform pan. Top with apples, and half a cup of the caramel sauce. Sprinkle on the streusel topping.
Bake at 350F for 45 minutes, until a toothpick comes out clean from the center.
Cool in pan for 30 minutes once done, and then allow another hour to finish cooling removed from the pan. Top with the remaining caramel sauce, and enjoy.