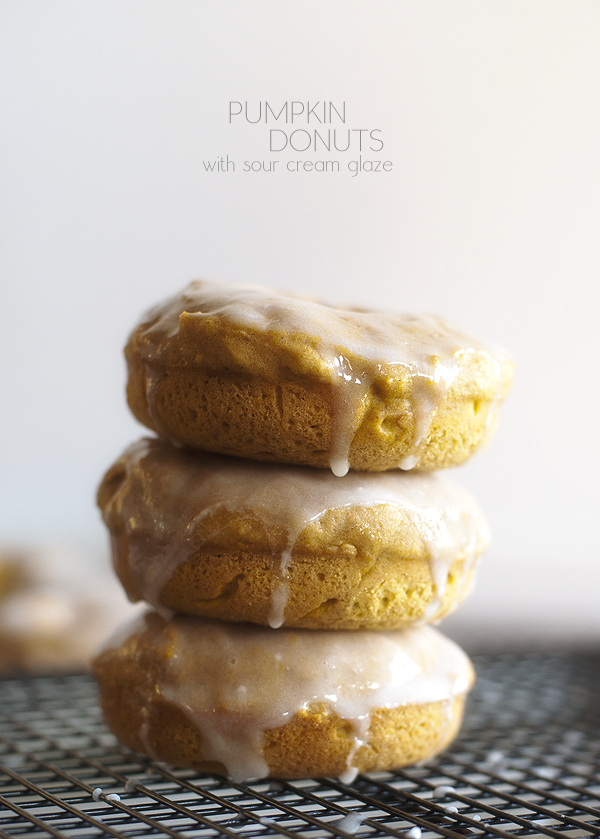 With Fall right around the corner and cooler temps in the air, pumpkin recipes are all the rage.  This is a recipe we tried at home last Fall after I had received my latest edition of Real Simple magazine and it did not disappoint!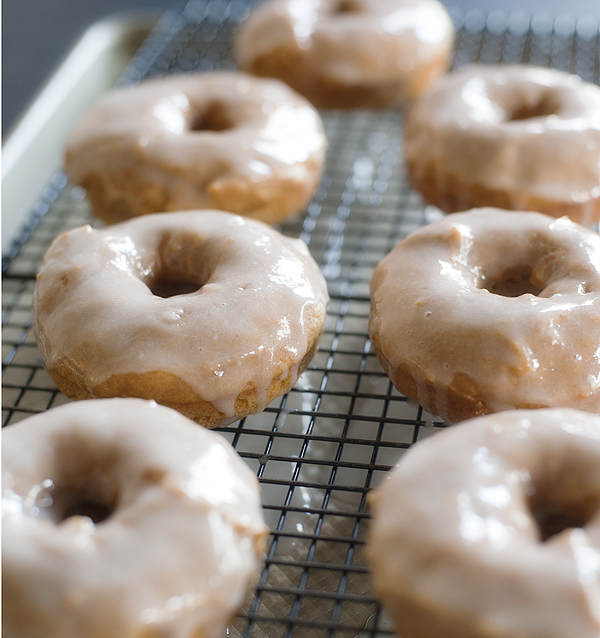 I was gifted a donut pan a few years ago from my friend Jacki.  You see, she and I are both obsessed with the kitchen, our KitchenAid mixers, and all things baking!  Therefore this pan was the perfect gift, but there was one problem: every single donut recipe I had tried to bake never tasted spot on.  The textures were off, flavor was never great, and they never felt like real donuts.  But then I found this recipe while flipping through the pages of Real Simple and that all changed!  We love pumpkin rolls, pumpkin bread, and even pasta with savory pumpkin sauce, so I knew these donuts might just be a hit, and they were!  They are similar in texture to pumpkin bread and aren't overly sweet which is great because most donuts are cloyingly so.  And the sour cream glaze is perfect atop these and adds a sweetness with just a touch of tang from the sour cream.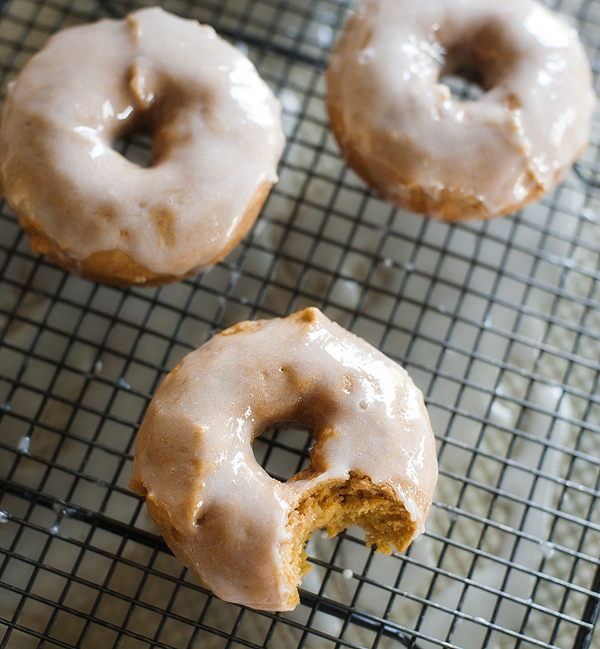 Another reason we love this recipe is because we have a son with a severe peanut allergy and buying donuts from a local bakery or grocery store will never be an option.  And it just didn't seem fair for him to miss out on all of the good things in life, so we learned how to make donuts.  We hope you will love this recipe as much our family does!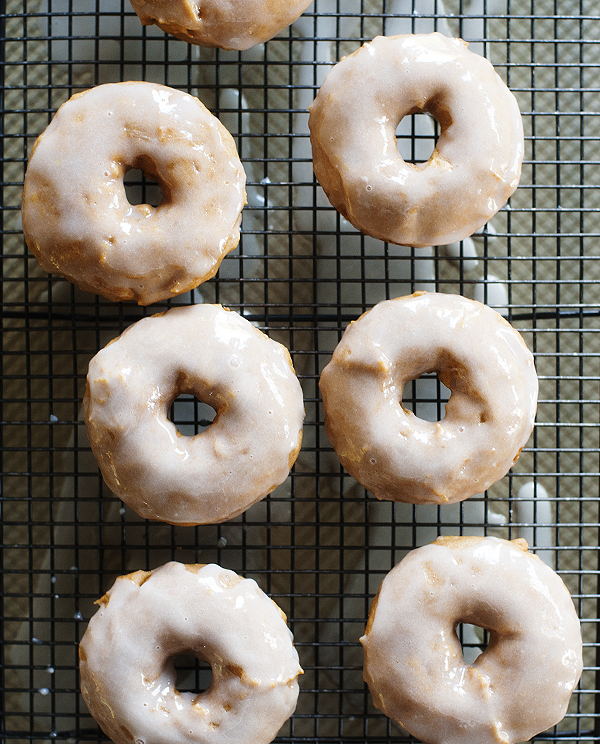 (Recipe via realsimple.com)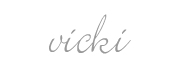 pumpkin donuts with sour cream glaze
Ingredients
Donuts:
½ cup canola oil, plus more for greasing the pans
1¾ cups all-purpose flour
1 teaspoon baking powder
1½ to 1¾ teaspoons pumpkin pie spice
½ teaspoon fine salt
¼ teaspoon baking soda
1 cup pure pumpkin puree
¾ cups granulated sugar
¼ cup packed light brown sugar
1 large egg
1 teaspoon pure vanilla extract
sour cream glaze:
¾ cups confectioners' sugar
2 tablespoons sour cream
¼ teaspoon lemon juice
Sprinkles optional.
Instructions
Heat oven to 350* F. Lightly oil two 6 compartment donut pans. Whisk together the flour, baking powder, pumpkin pie spice, salt, and baking soda in a medium bowl. Set aside.
In a separate bowl, whisk together the pumpkin puree, granulated sugar, brown sugar, oil, egg, and vanilla. Add the dry ingredients and mix just until combined. Do not over mix.
Spoon ¼ cup batter into each compartment of the prepared pans. Bake until the donuts are golden brown and spring back lightly when touched, 12-14 minutes, cool in pan 15 minutes. Then transfer to metal rack to cool completely.
Whisk together the confectioners' sugar, sour cream, and lemon juice in small bowl. Drizzle over the donuts. Scatter on the sprinkles, and then add sprinkles if desired. Let glaze completely set before serving.
*Guest Jane Vicki is the owner of Messmakerbaker Jams & Jellies.  A gourmet, handcrafted mix of jams & jellies made on her farm in Northwest Ohio.  Her products not only taste delicious but come beautifully packaged.  A must try for any preserve lovers out there!*