This season's look is all about going bold without looking overdone.   A mostly bare face with a more natural contour effect and one wow feature.  Lashes in particular are a hot item for fall.  This smokey eyeliner effect is not only super simple but a great way to show off those lashes without feeling completely naked.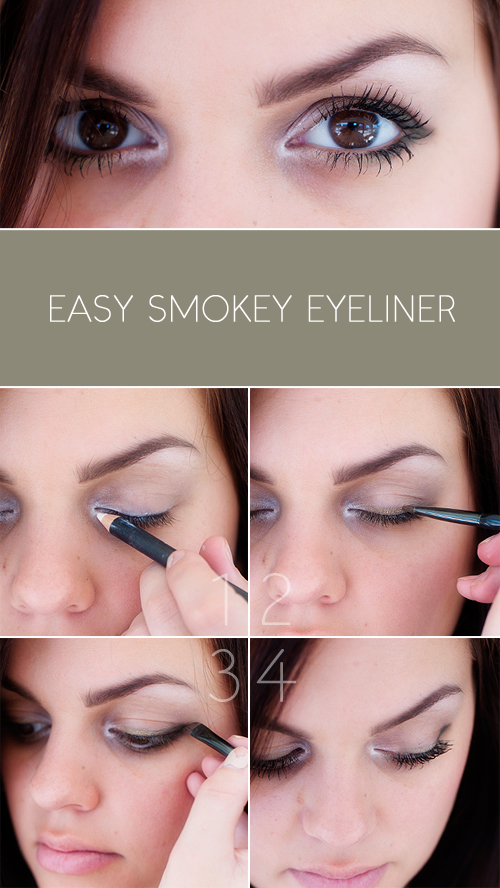 Line the eye from the inner corner to the center of both the top and bottom with a white pencil.
Grab your favorite colored eyeshadow (Shan used Mac Marsh) and angled brush and line the outer corner of eye, blending into the white in the center of top and bottom.
Emphasize outer corner with a darker shade of shadow and blend (Shan used Crave from the Naked Basics palette).
Finish with your favorite mascara.
Makeup is all about having fun and experimenting.  Don't be afraid to use a statement shade for the color part of this look (electric blue liner is very in this season).  For an evening look go darker on the outer corner and pair with a super glossy nude lip.  Enjoy!