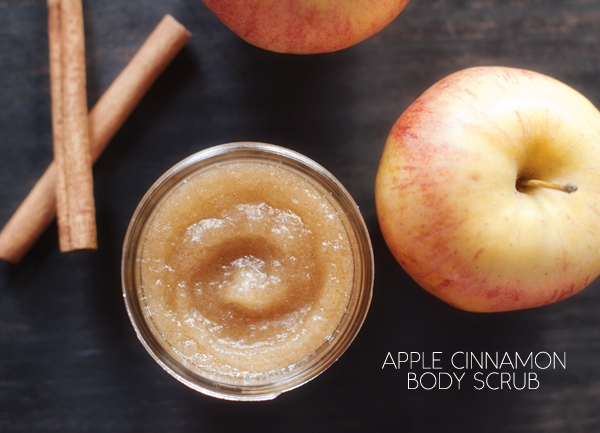 Ever since our coconut brown sugar post I have been loving diy body scrubs.  Not only are they far more cost effective than pre-made versions but you know exactly what is going into them (and onto your precious skin).  Unfortunately of late doing something for myself doesn't even make the list of daily to-dos.  Feeling a little less than fabulous the realization has hit me that even the smallest of things, like making an easy scrub, can make a huge difference.  And since it's about to be the best season ever why not make a nod to fall with an apple cinnamon scrub.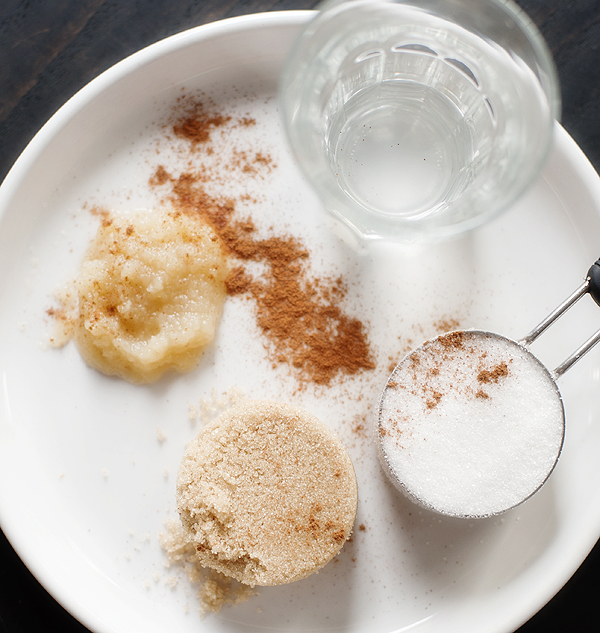 Ingredients:
1/4 cup brown sugar
1/4 cup granulated sugar
2 tablespoons coconut oil melted
1 tablespoon unsweetened applesauce
1/2 teaspoon cinnamon
Add all ingredients to a bowl and stir until combined.  Apply 1 to 2 tablespoons onto wet skin (simply dip fingers in scrub) and lather all over.  Rinse.  Store in airtight container (a 4oz jar works well for this) for up to 2 weeks.
*Coconut oil makes this very slippery – be careful when using in shower.
*Add Vitamin E drops or honey for extra moisture power.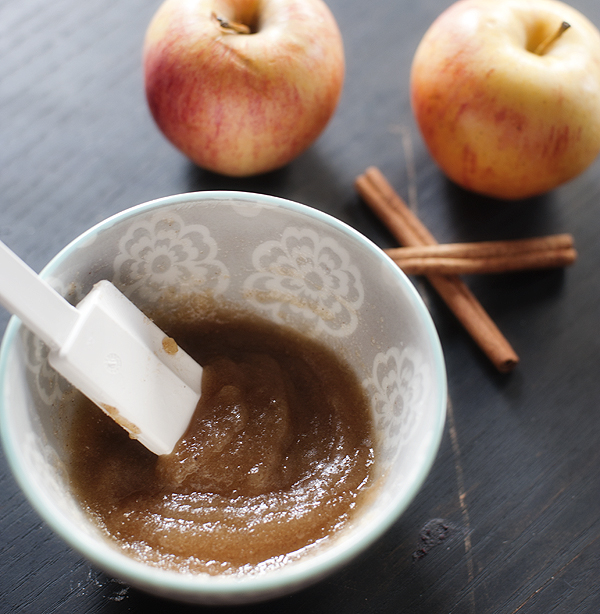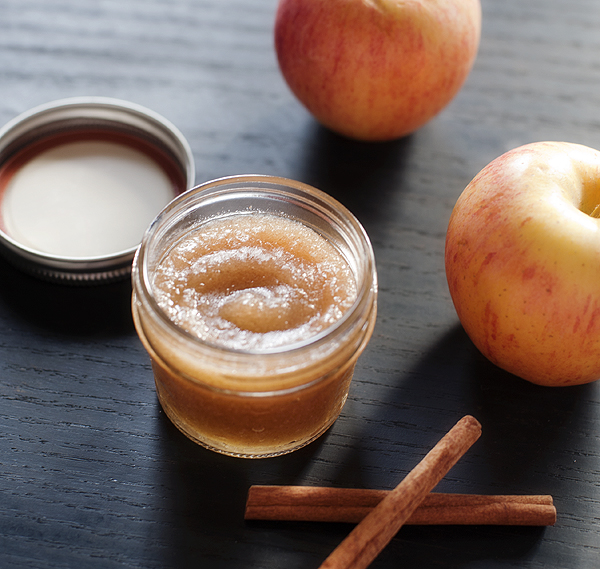 Apples and cinnamon – is there a better smell?  Gladly treating myself a little early for fall.
xo,