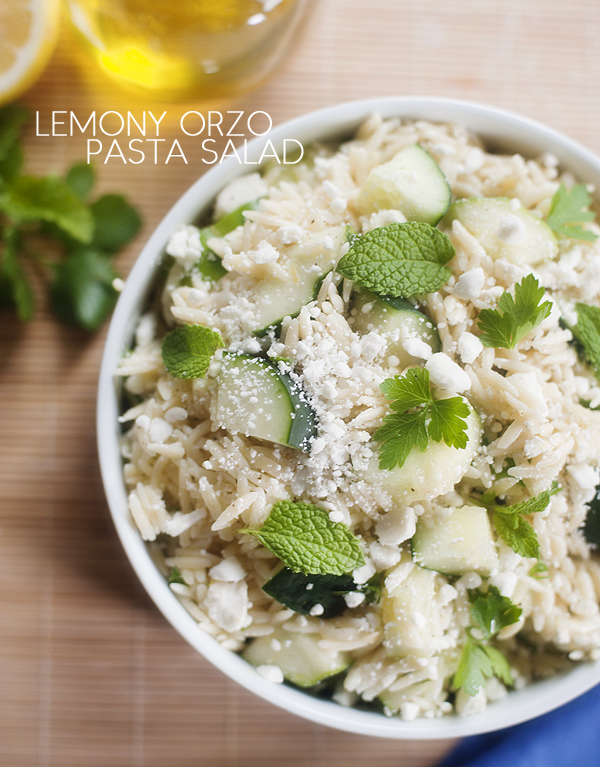 A fabulous recipe that steps outside the "cold pasta salad" box, we loved this fresh take on orzo! Take this to your 4th of July cookout and I promise it will disappear quickly. Best of all, it doesn't take any more time or effort than a traditional pasta salad, and it certainly packs more charisma.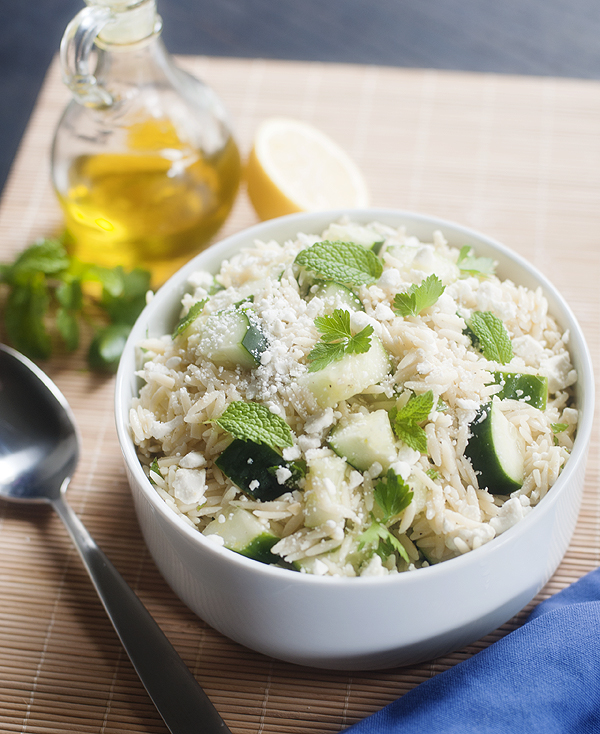 When I originally gave this recipe a try, I had Brandy in mind. She was on the brink of having her sweet boy and I was looking for vegetarian recipes to serve up during a few "family dinners" that we would share. Family dinners are a bit of a summer tradition for us, and most times we just each bring a few dishes and somehow it all equals a yummy, full meal. Other times, like when we had our first heartbreaking ultrasound, they came here and didn't allow me to lift a finger. Good food with good friends certainly is chicken soup for the soul. To welcome this tiny new member of their family we wanted to do the same. (I served this pasta and this salad, both vegetarian friendly, both YUMMY!) Whether you are serving your little family, or a crowd- give this fresh summer filled pasta salad a try!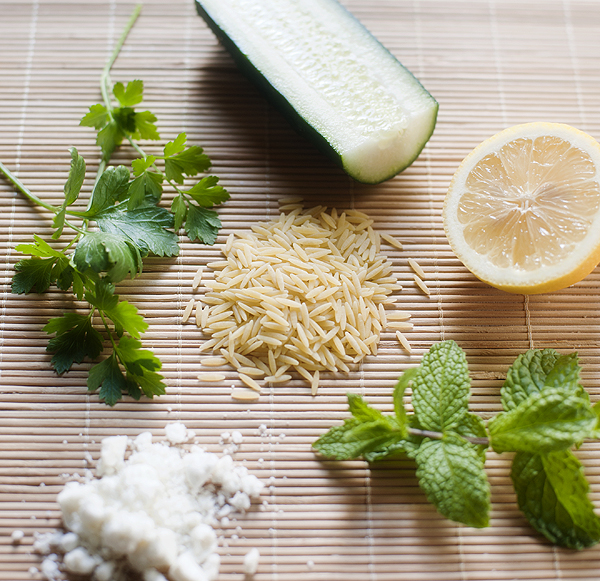 lemony orzo pasta with cucumber and feta
Ingredients
1-1/2 cups dry orzo pasta
2 tbsp olive oil, or just enough to lightly coat the pasta
juice and zest of 1 lemon
1 large English cucumber, seeded and chopped
1tbsp fresh mint, finely chopped
1 tbsp fresh parsley, finely chopped
½ cup feta cheese, crumbled
kosher salt and freshly-ground black pepper, to taste
Instructions
1.Cook the orzo al dente according to package directions. Drain the pasta, let cool for a couple of minutes, and toss with the olive oil, lemon juice and zest, cucumber, herbs and feta. Season with salt and pepper, to taste. Serve chilled or at room-temperature. Can be made up to a day in advance and kept in the refrigerator.
(This recipe is by Fork, Knife, Swoon– go check her out!)