Nothing ruins a good summer time more than being eaten up by pesky mosquitoes.  And if you are anything like me they prefer you to all other guests (I read somewhere that Type O negative blood is their favorite, this holds true in my world).  Sure there are plenty of tricks to repelling the nasty blood suckers (like Shan's fantastic natural spray).  But when not prepared you can become attacked fast leaving you with those annoying "just have to scratch" bites.  Here are some quick home remedy tricks that curb the itch: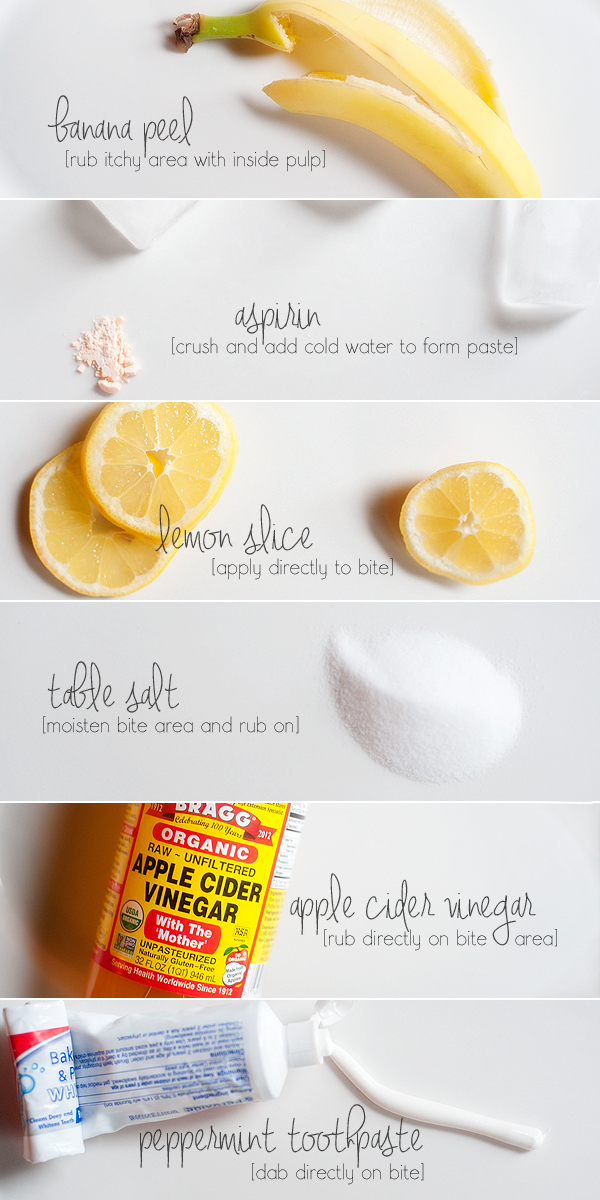 If you do not have any of these remedies on hand you can always do the old "make an x in the center of the bite with your fingernail".  Or simply scratch till you bleed (yeah, we see the scars…).
Do you have any home remedies for relieving mosquito bites?