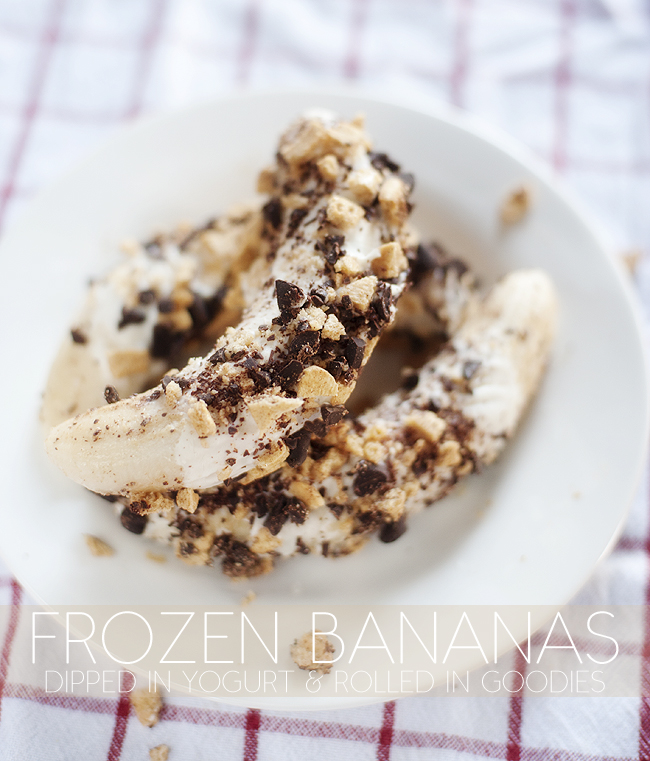 It's time for a "healthy" dessert! I still can't believe they sell chocolate covered frozen bananas at the grocery. Don't get me wrong, I know they are yummy- but you seriously know that you are getting ripped off, right? Dipping and freezing is as easy as can be- and you're in control! So lets get a bit fancy with those nanners…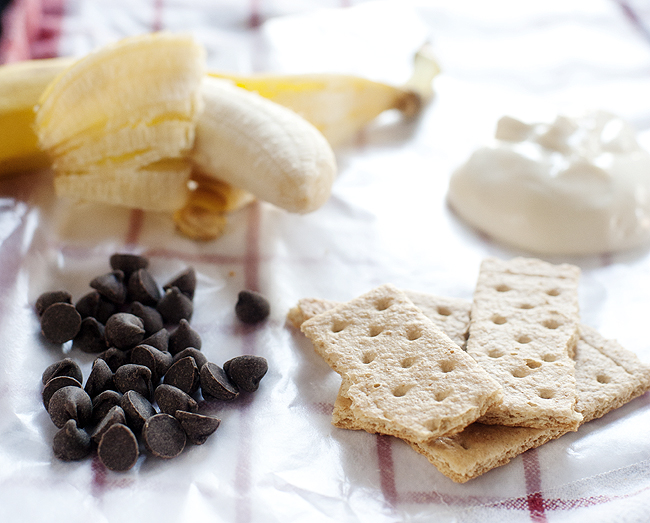 Last week at Cakes For A Cause we were lucky enough to run into the representative from Snowville Creamery on our way out, and she so kindly filled our arms with the tastiest yogurt!  Many frozen banana recipes call for Greek yogurt, but I used Snowville's lowfat vanilla instead (no regrets there!).  Next, I rolled in crushed graham crackers and chopped dark chocolate chips.  Nuts would be a fabulous addition as well!  Place your coated bananas on a wax paper lined baking sheet and throw them in the freezer for an hour until firm.  Once they are frozen, wrap them in plastic and store them in your freezer for up to a month!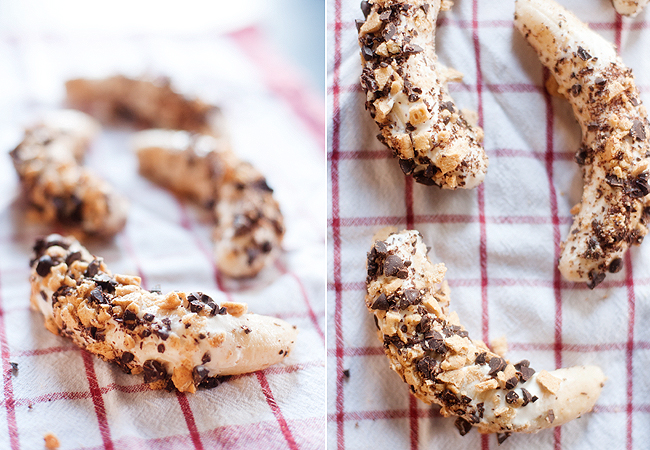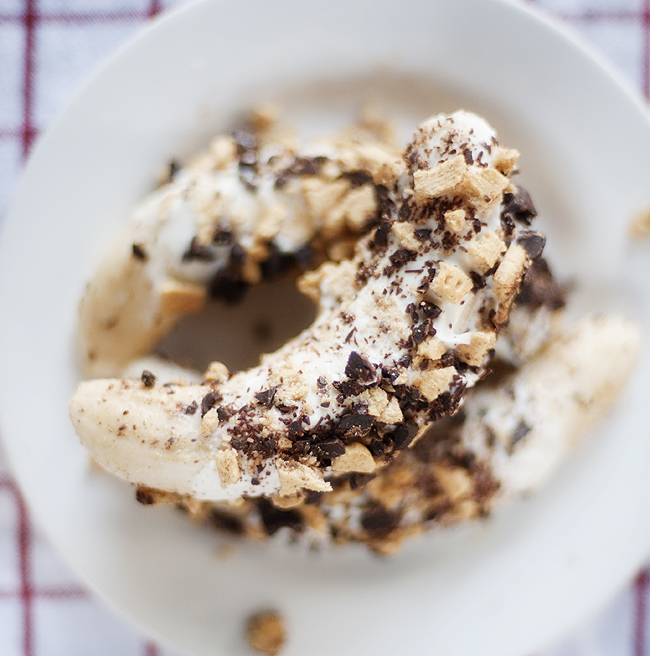 Frozen snacks are the best this time of year! I'm thinking I need an entire stash of yogurt dipped treats in my freezer! Grapes, raspberries, blueberries…

frozen yogurt dipped bananas
Ingredients
4 small bananas, ripe
½ cup yogurt of your choice (Greek or lowfat)
toppings of your choice (chocolate chips, graham crackers, nuts)
Instructions
Place wax paper on a small baking sheet.
Peel bananas and set aside. One by one, dip them into the yogurt, and then roll in toppings.
Place on sheet and freeze about an hour, until firm.
Remove from freezer and place in individual bags or plastic wrap.
Freeze for up to a month!