When your babies are little (or even not so little) and you aren't anxious to fill their Easter basket with chocolate bunnies, gum ball eggs and peeps just yet- you have to get a little creative with what you do fill their baskets with.  Based on our children's book obsession, we've put together three baskets that all fit the theme of a favorite book.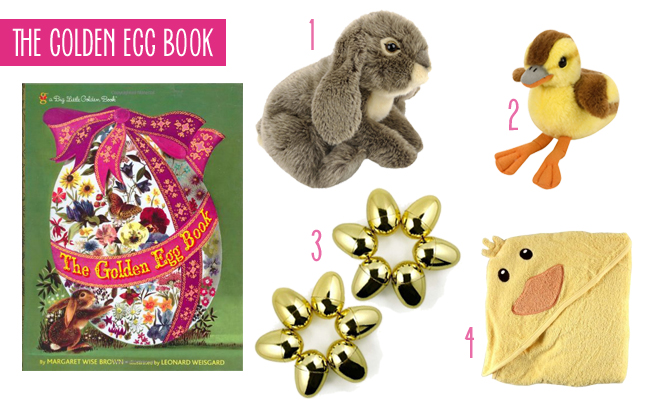 A favorite classic: The Golden Egg Book  1Plush Brown Bunny  2Plush Baby Duckling    3Golden eggs 4Duck Towel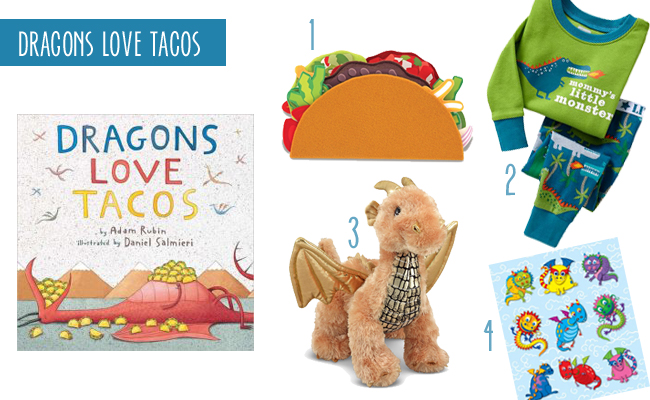 Dragons Love Tacos 1Melissa & Doug Taco Kit  2Old Navy Dragon PJ's  3Plush Dragon 4Dragon Stickers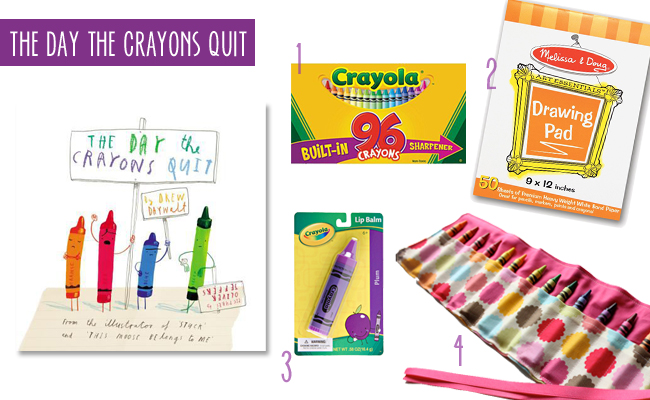 The Day The Crayons Quit  1Crayola 96 crayon set  2Drawing Pad 3Crayon Lip Balm 4Crayon Roll Organizer by KateWDesigns
With a book and a little creativity your child will have an amazing themed basket that will last way longer than the candy ever would.  Of course you can throw in a few jelly beans or chocolate eggs (kids always share their candy right?!).
Have a wonderful weekend!