Regardless of waking to a dusting of snow this morning it is officially Spring!  Time for fresh air, birds chirping and all things floral.  We've put together a few of our favorite etsy finds for this most feel good time of year!
Brandy J: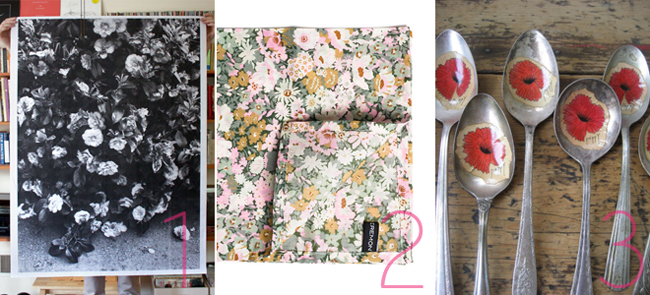 1 Currently drooling over this powder room refresh, specifically the to die for wallpaper.  My dining room is begging for something floral and dramatic.  Unfortunately, designer wallpaper is currently not in the budget but this large Flowers Poster by debbiecarlos could fit the bill perfectly.  2 No one rocks floral prints quite like my husband.  Always on the hunt for something to jazz up his blazers and vests this pocket square by pompandceremony would make both of us smile.  3 While I may not possess much of a green thumb, I give it my best effort every gardening season.  Love the idea of some pretty garden markers by daisychestnut to spruce up my bed of soil and pots a bit.
Shan: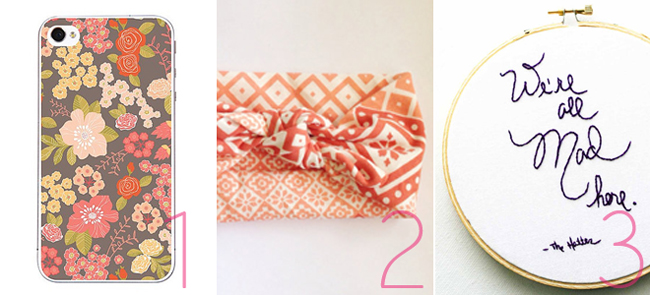 1 Loving this spring floral iphone case by LoveMaeStore.  2 Brandy's post on Tuesday inspired me to try more fun headwear- and I have had my eye on several of  these easy headbands by NativeThread. (She makes adorable baby one's as well!)  3  This hoop art by MakenziandMadelyn is simple and lovely.  It would be adorable in a nursery!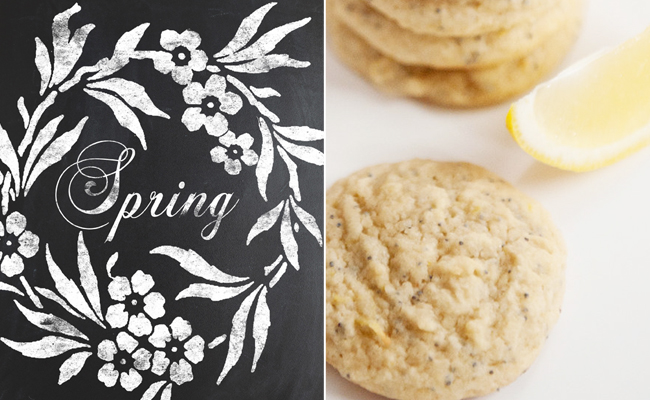 The PPJ Shop and Flour Loves Sugar also offer some fabulous seasonal flavor.  Spruce up your wall with this simply stated Spring printable.  Hungry?  Nothing brightens your palette like citrus, these lemon loves poppyseed cookies are the perfect mix of tart and sweet.
Happy Spring!