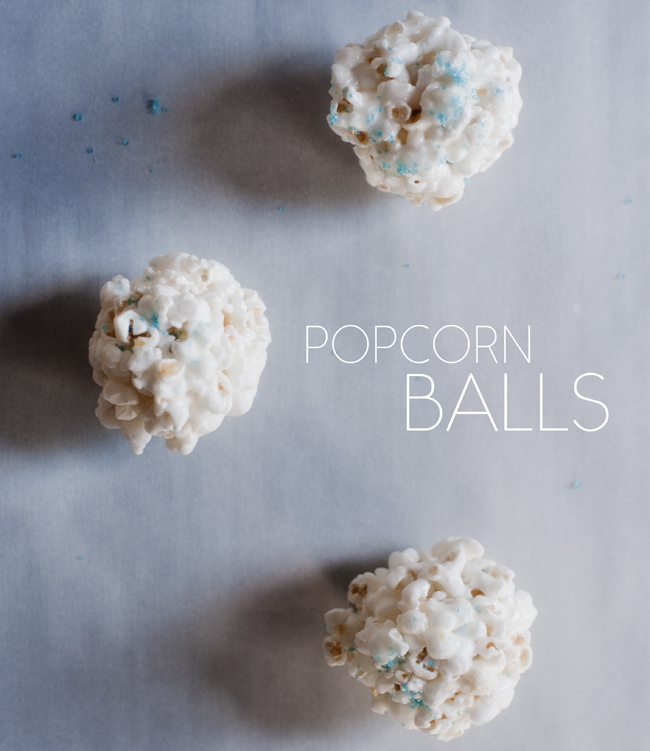 Yesterday was a big day in our house- Frozen arrived!!! I'm sure the post man has never been greeted with such enthusiasm- those little hands could not rip open the package fast enough. This week, it was indeed "the little things".
A special movie release called for a special snack for movie time, so popcorn balls it was! (Jazzed up with some blue sprinkles, of course.) The great thing about these popcorn balls is that they are a cinch to make, and they are soft and marshmallowy, perfect for little teeth. (I'm not sure that "marshmallowy" is a word- but it should be.)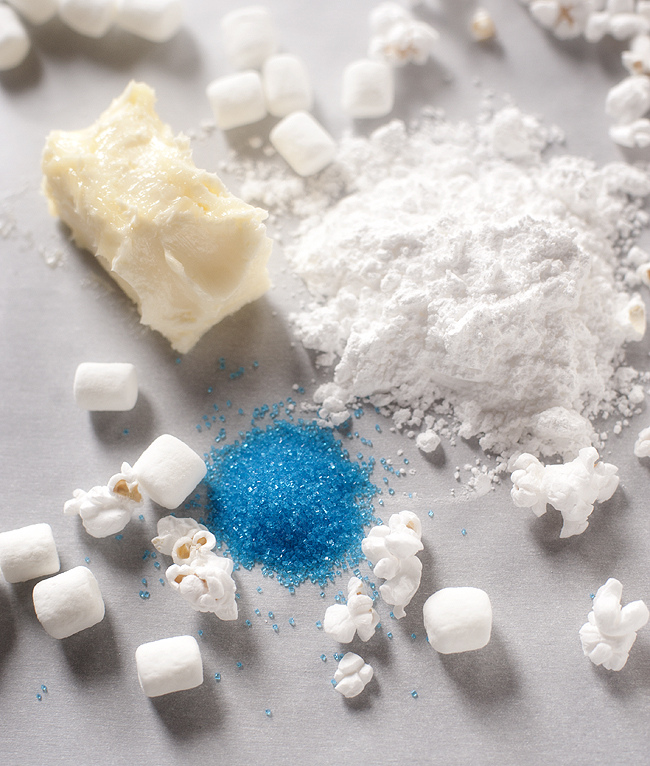 popcorn balls
Ingredients
½ cup unpopped popcorn (12 cups popped)
2 tsp cold water
1 tsp salt
¾ cup light corn syrup
¼ cup butter (1/2 stick)
2¾ cups powdered sugar
1 cup mini marshmallows
¼ tsp vanilla extract
Instructions
Pop popcorn and place it in a very large bowl.
In a medium saucepan, combine the corn syrup, water, butter, powdered sugar, marshmallows, vanilla and salt. Over medium heat, stir until combined.
Pour mixture over popcorn, and use a large spoon to fold in, being sure to evenly coat all of the popcorn.
Line a large baking sheet with wax paper.
Once cooled enough to handle, rub a dab of butter between your hands and quickly form the popcorn into balls. Place them on the wax paper to dry, and sprinkle immediately if desired.
*A few tips- be sure your popcorn is cool before attempting to form balls- it's easy to burn your hands!
If the popcorn is sticking to your hands and not forming well, wash hands, re-butter them and try again. Working quickly helps as well!
You could add M&M's, pretzels, toffee, anything you would like to this recipe! It's great alone, or as a base!