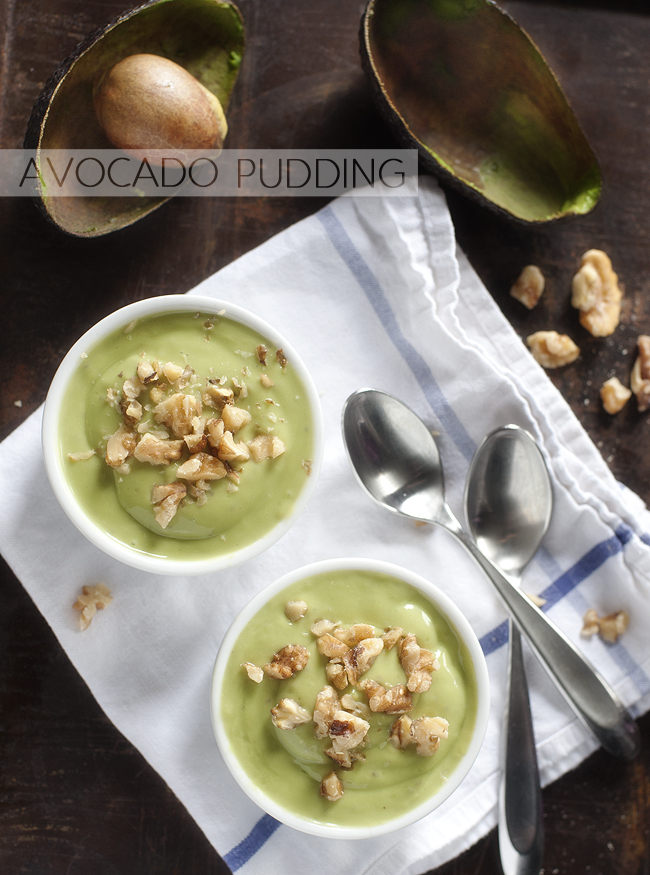 Shan and I have discussed posting "healthy" recipes since, well, December.  While we both enjoy indulgent dishes (which include things like butter), we are also well aware they are not kind to the waistline or our overall well being.  For me, eating healthy has almost always came naturally.  As a young child I often ordered salad over pizza and preferred fruits and vegetables over processed snacks.  With being pregnant however, my sweet tooth has been in overdrive.  Constantly finding myself scavenging for sugar I needed a satisfying option that does not include a million calories.  This pudding fits the bill in more ways than one.  It is the perfect amount of sweet wrapped up in a luxurious creamy texture.  Avocado for dessert?  Yes please.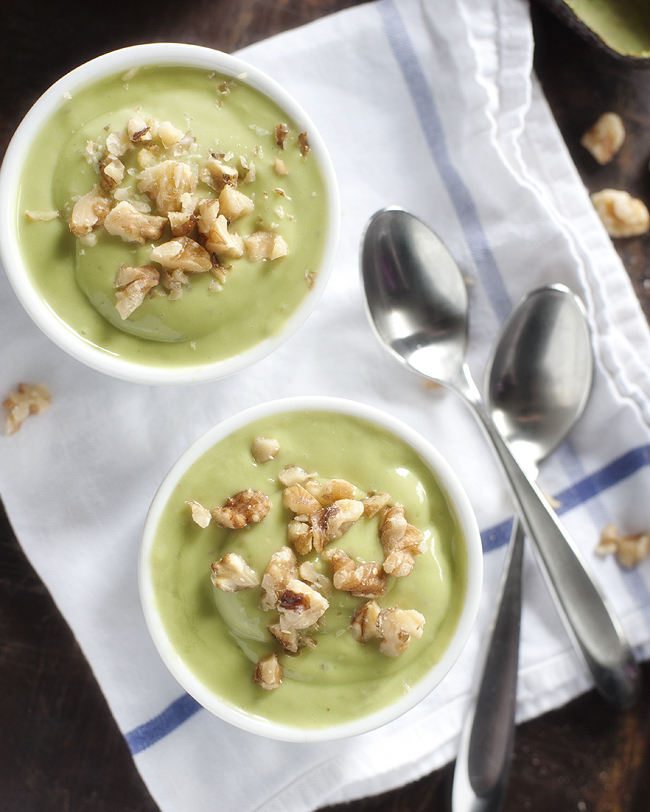 This dish is very adjustable to taste.  If you prefer things on the sweeter side add more honey.  Want more flavor?  Add coconut extract or additional vanilla.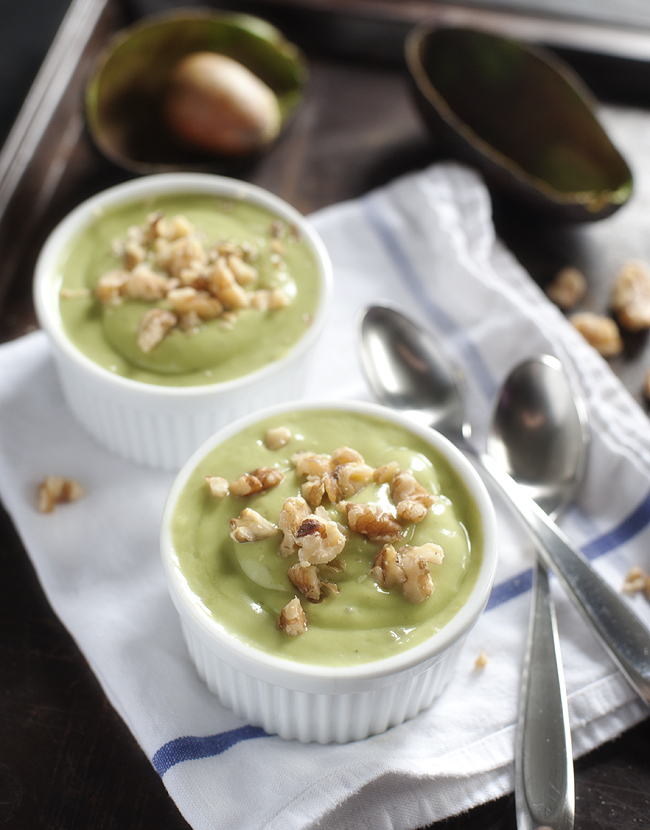 And then there are those times when only chocolate will do.  Cocoa powder is your best friend in this situation.  This chocolatey pudding with strawberries for dipping is my new must have craving.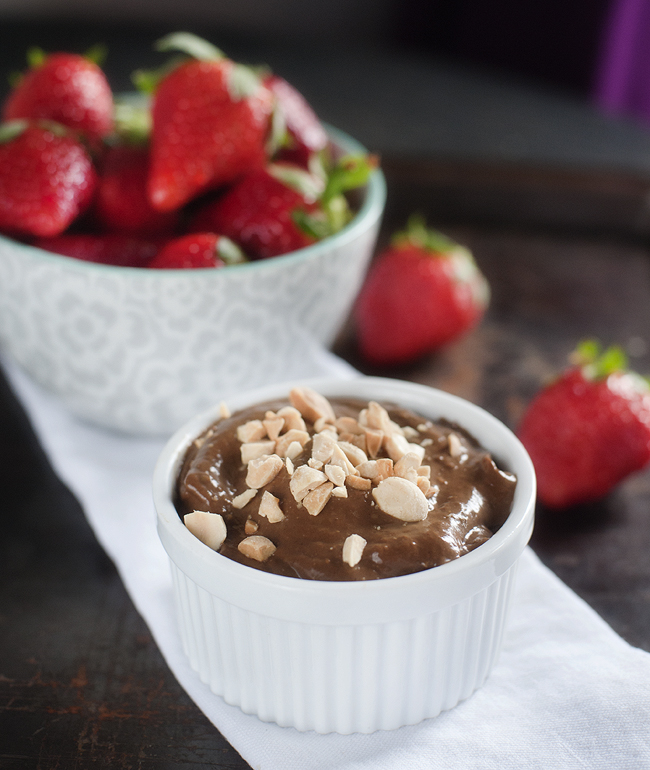 Clearly avocados are not just for guacamole.  After trying this pudding I am thinking pie – key lime pie to be precise.  The hunt is on…
Enjoy!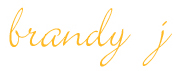 avocado pudding
Ingredients
1 very ripe avocado, halved and flesh removed
2 to 3 tablespoons raw honey (more or less to taste)
1 teaspoon chia seeds
2 teaspoons vanilla
½ cup almond milk
Instructions
Place avocado, honey, chia seeds and vanilla in blender or food processor. While blending slowly pour in almond milk. You may need to scrape down sides a couple of times.
Evenly divide pudding into 2 ramekins or dishes and chill in refrigerator for 30 minutes (no need to cover). Top with something crunchy (such as chopped walnuts) if desired.
Notes
Add 2 to 3 tablespoons of cocoa powder for a chocolate version.
recipe from The Iron You