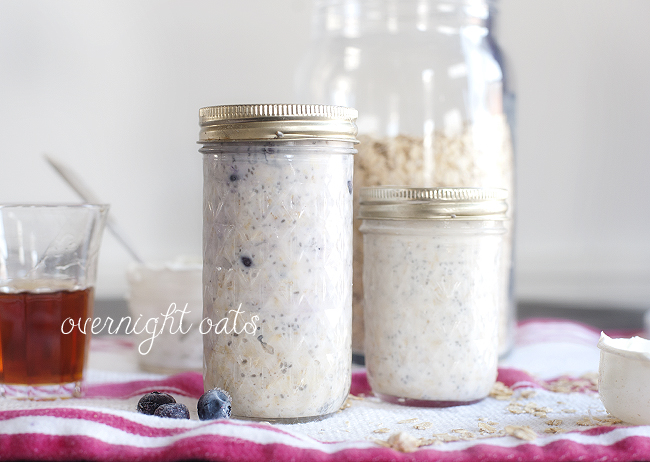 Overnight oats have been on my mind for a long time.  It seems like everywhere I turn there is someone on social media claiming a mason jar of goodness has changed their lives.  Yes there may be a bit of exaggerating there but regardless I wanted in on this proclaim to breakfast happiness.  Now having made my very first batch I have jumped on the overnight oat bandwagon.  This certainly is a jar full of yum, yum, yum.  And it is too easy not to try at least once.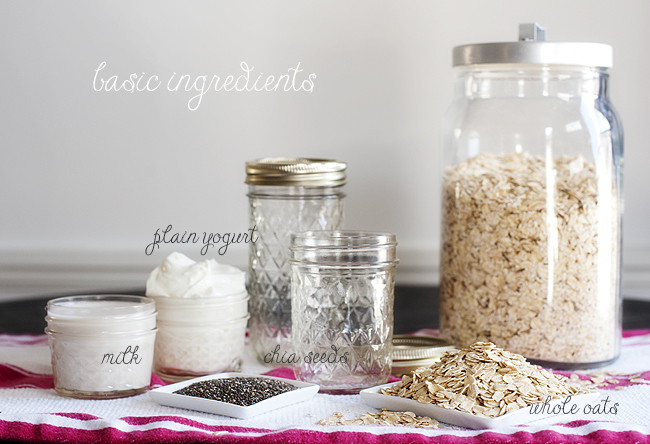 The base for this recipe is very simple – milk (of your liking, almond for me), plain yogurt (I use greek), whole oats and chia seeds.  These seeds are rich in Omega-3 fatty acids, protein, antioxidants and fiber.  They also hold 9 to 12 times their weight in water which is key to making you feel full for longer.  Great to consume before workouts as well.  Basically they are an amazing little super food, eat them.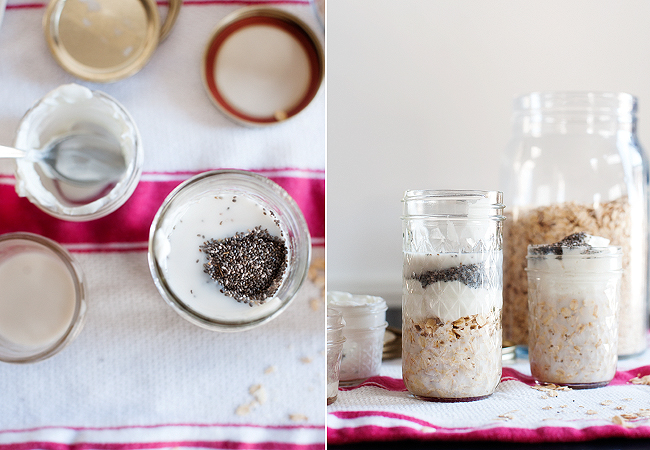 There is no science to this.  Simply put all the base ingredients in a jar with an airtight lid.  Stir or shake after sealing and store in the fridge overnight.  Remember this is just the base recipe.  How creative you would like to get is totally up to you.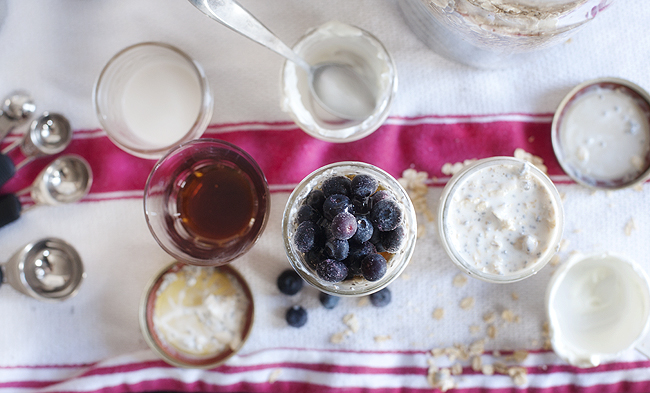 With this batch I made one basic recipe and one blueberry maple concoction.  The basic is perfect for transferring to you favorite bowl in the morning and topping with fresh fruit, honey and something crunchy (like nuts or granola).  You could also add flavors before storing in the fridge (such as frozen blueberries and maple syrup here).  This is ideal for eating straight out of the jar when on the go.  Other fantastic flavor boosters include bananas, peanut butter, cocoa powder, jam, cinnamon, agave syrup, berries of any type, applesauce, etc.  It is all about what you love and have on hand.  There are no rules.  I love that.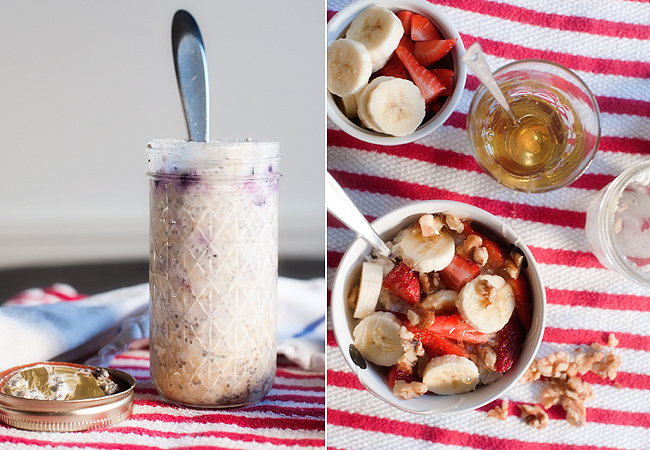 With spring and summer just around the corner I cannot think of a better cold breakfast to fuel you through a busy day.  Sticky, who is always hungry, commented on how he didn't need his mid-morning snack because the oats left him feeling satisfied for hours (a small miracle).  Delicious, filling and easy – you gotta go try this out for yourself.  Enjoy!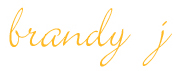 overnight oats
Ingredients
½ cup whole oats
⅓ cup milk (any type)
⅓ cup plain yogurt (I prefer greek)
2 tablespoons chia seeds
Instructions
Place all ingredients in 8oz container with an airtight lid. Stir or shake well before placing in the fridge overnight.
Top with fresh fruit, honey and walnuts before serving. Or add toppings before storing in fridge for eating straight out of container.
Notes
Possible flavor boosters: bananas, berries, cinnamon, agave syrup, honey, granola, nuts, cocoa powder, maple syrup, jam