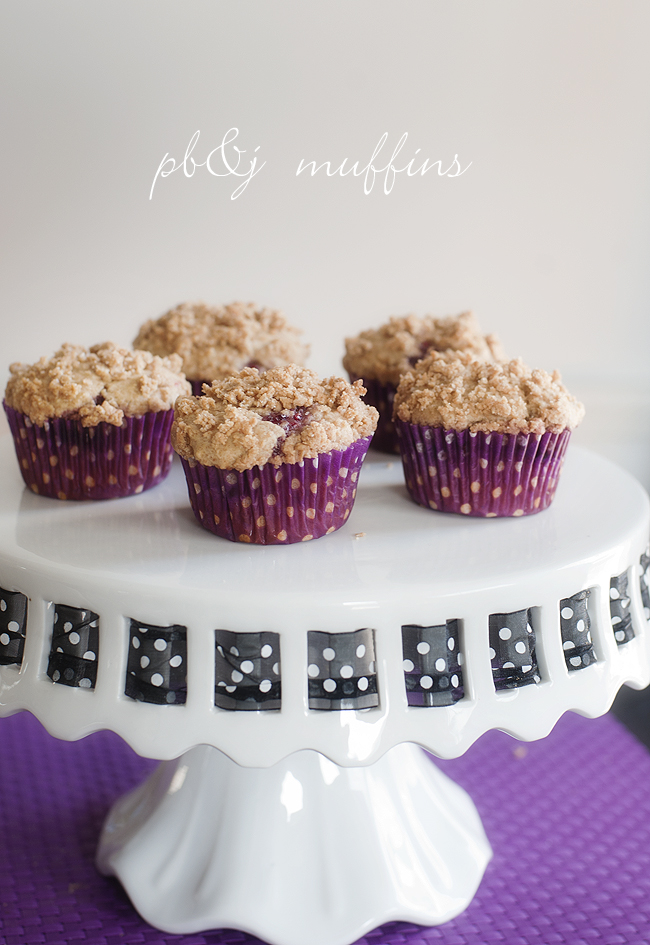 Ohhhh, these muffins. The biggest issue I had making them was choosing which flavor jam to put in the middle. And they were so so good.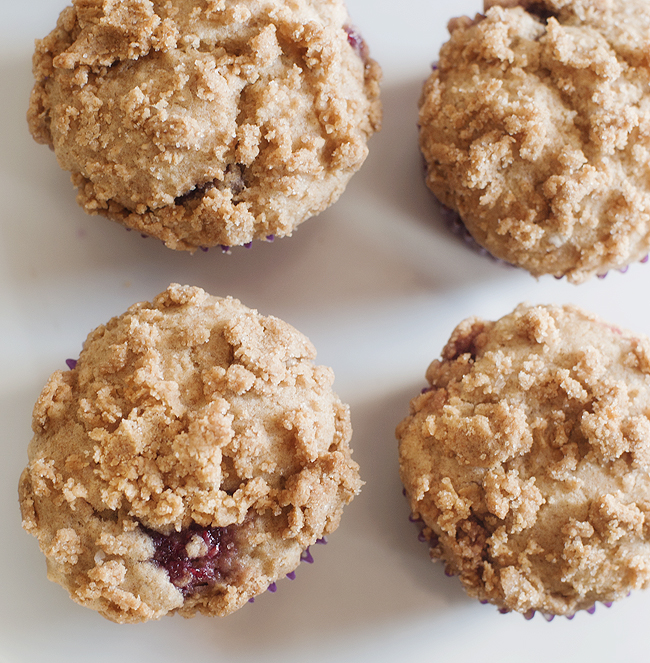 Last night I had scotcharoo's on the brain, but woke up in a very muffin mood. (Do muffin moods happen to everyone, or is that just me?) My muffin mood combined with my giant bag of fresh jams I got on Friday lead me to hunting down a good pb & j muffin recipe. So those scotcharoo's may be seen next week. Unless a brownie mood strikes or something, you just never know. Okay, back to these muffins.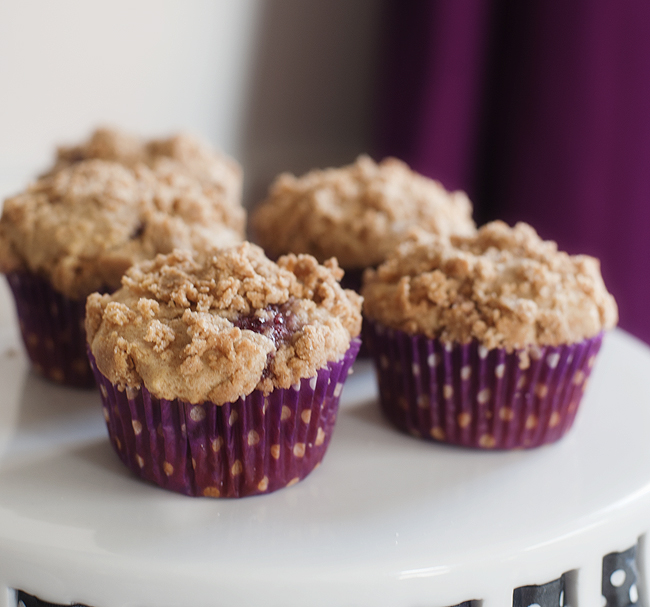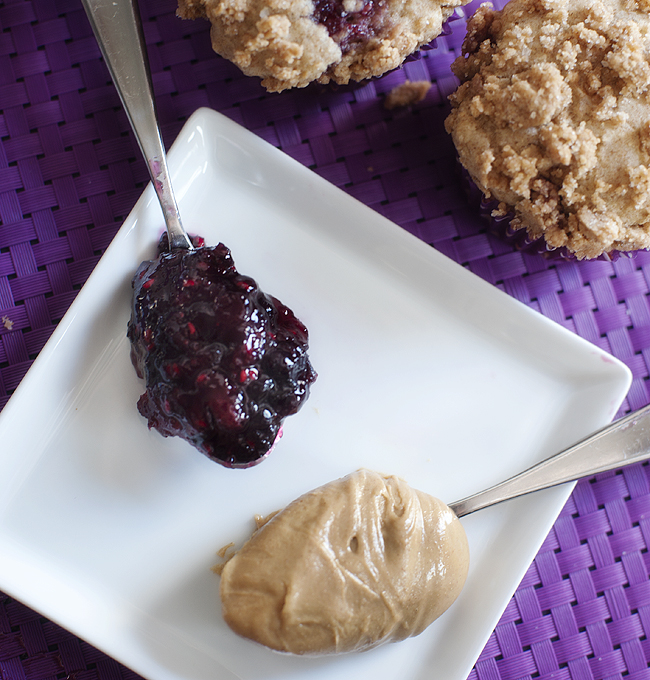 peanut butter and jelly muffins
Ingredients
Topping:
4 tbsp flour
4 tbsp sugar
4 tbsp creamy peanut butter
Muffins:
2 cups flour (I used one cup whole wheat, one cup all-purpose)
1½ tsp salt
1 tbsp baking powder
1 cup whole milk
2 large eggs
1 tsp vanilla extract
⅔ cup granulated sugar
1 cup creamy peanut butter
⅓ cup vegetable oil
½ cup jam or preserves
Instructions
Preheat oven to 375F, and line muffin tin with 12 liners.
First, make your topping by whisking together the 4 tbsp of each flour and sugar. Next, add your peanut butter and crumble together. Set aside.
In a seperate bowl, sift together flour, salt and baking soda. In another bowl, whisk milk, eggs, vanilla, sugar, peanut butter and oil.
Fold wet ingredients into dry until just incorperated.
Add 1 tbsp of batter to each muffin liner, followed by 2 tsp of jam, and then topped off with remaining batter. Top each muffin with a generous amount of topping, and press down just a bit.
Bake for 18-20 minutes, let cool and enjoy!
Recipe adapted from
Anecdotes and Apple Cores
.