Midnight.  Pulling out of my granny's driveway.  Tires crunching in the snow.  "I Will Wait for You" is in chorus very low on the radio.  A tiny sleepy voice from the backseat, You look pretty mom.  I smile and reply thank you through streaming tears.  She falls fast asleep.
After an evening, week, month of self doubt and melancholy those four words from my daughter were exactly what I needed.  The next day I typed them in a note on my phone.  Saving for those times when I become frustrated while getting dressed, or am just feeling less than fantastic.  You look pretty mom.  I hope to never forget those words and that special moment.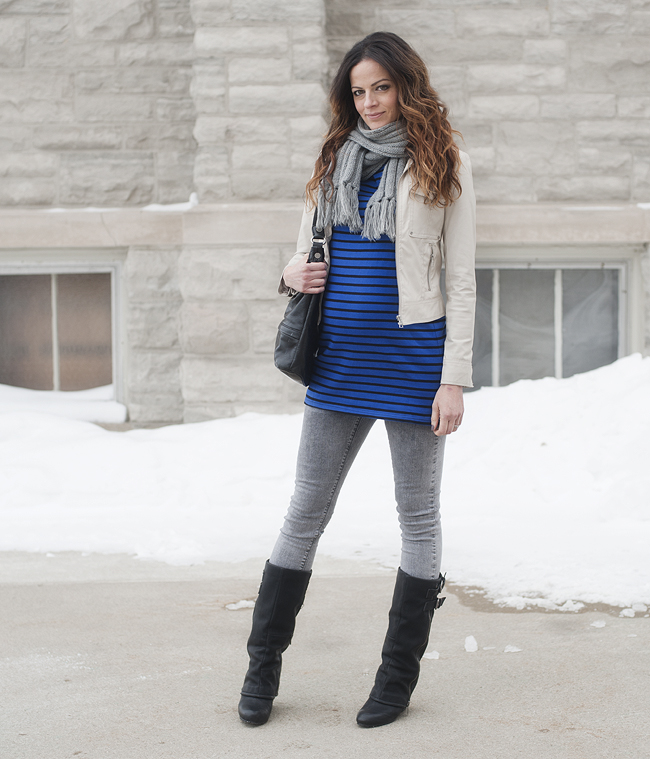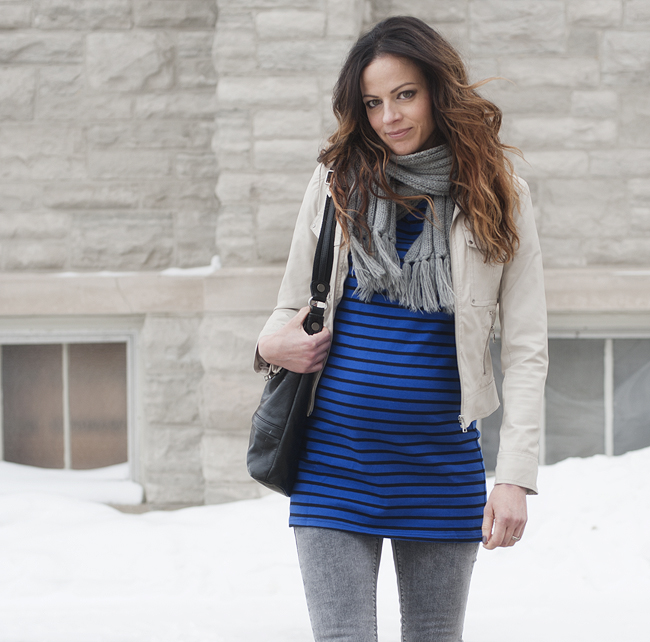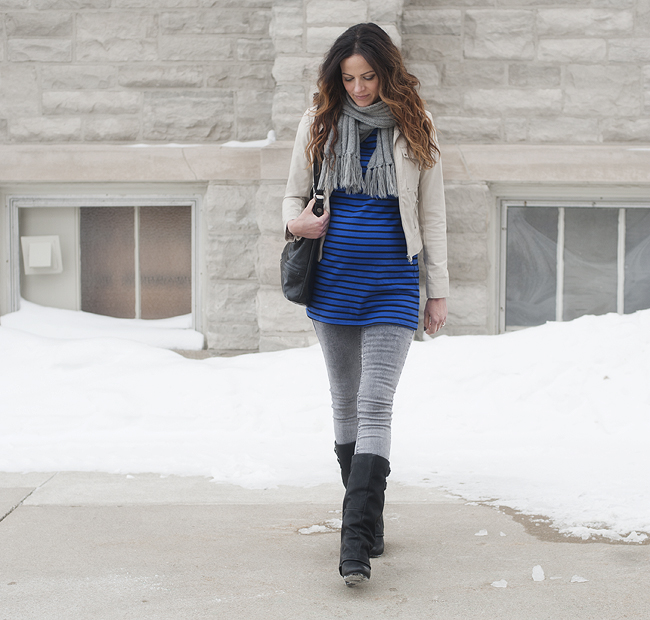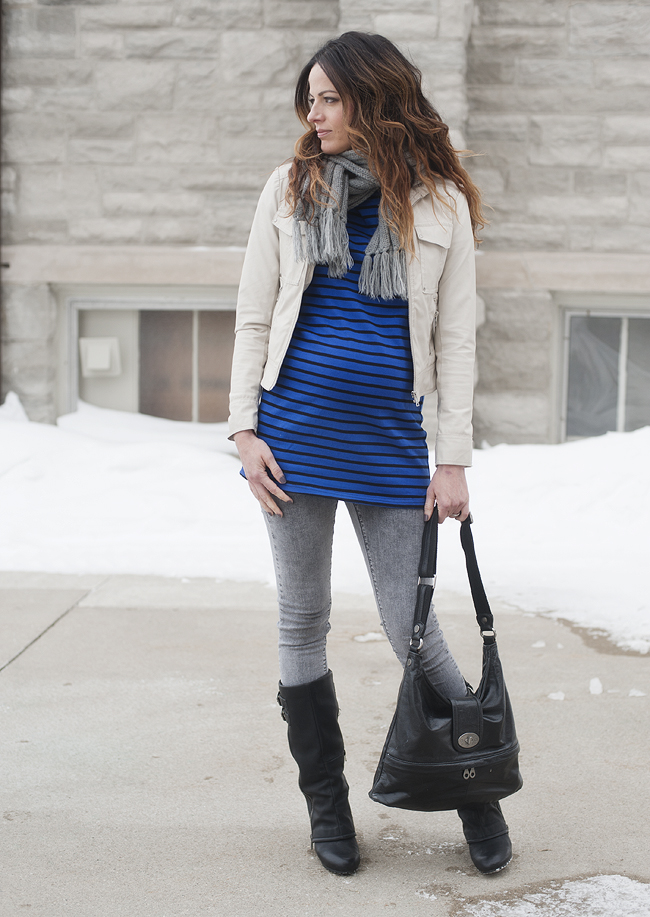 Today we are preparing for another look at our little man.  This time a more in depth ultrasound just to make sure his home is as safe as it can be.  Regardless of the circumstances that have led to this appointment I am always excited for a peak at my growing baby.  Hopeful for a great report and a more than ready to show off babe (he hasn't disappointed yet).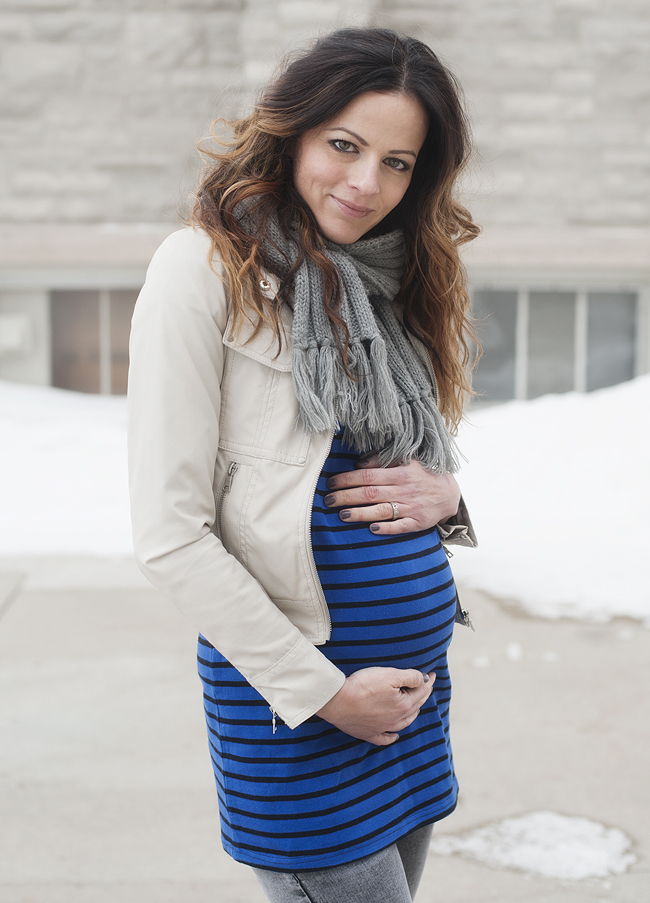 |WEARING| Forever 21 dress/faux leather jacket similar/ASOS maternity jeans/grey scarf similar/black hobo bag similar/sleeved boot similar