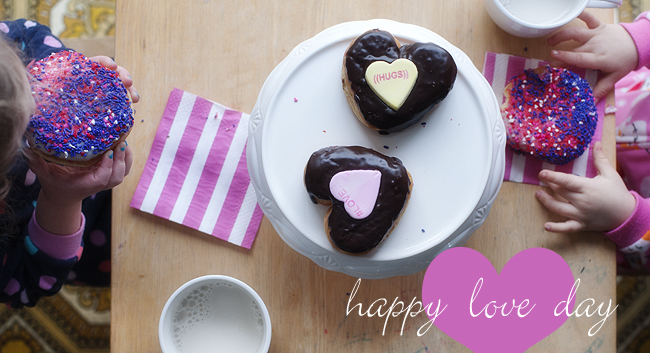 Sprinkle donuts, a glass of milk and your best gal.  We can't imagine a sweeter way to spend this February 14th morning.  These girls brighten every single day.  What a gift it is to have lovely little holidays like this one to make special for them.  Their appreciation is written allover those glazed crusted faces.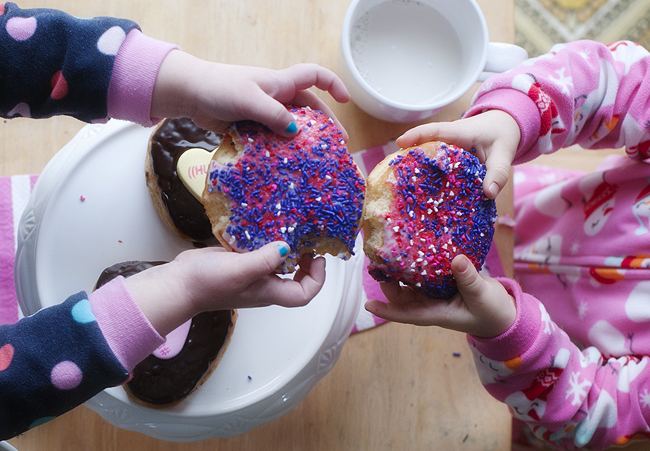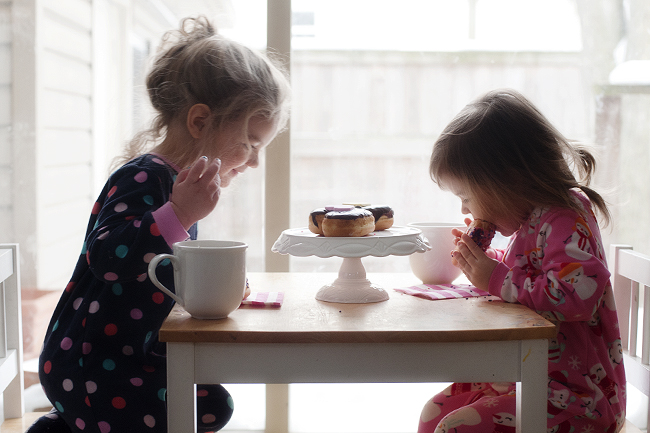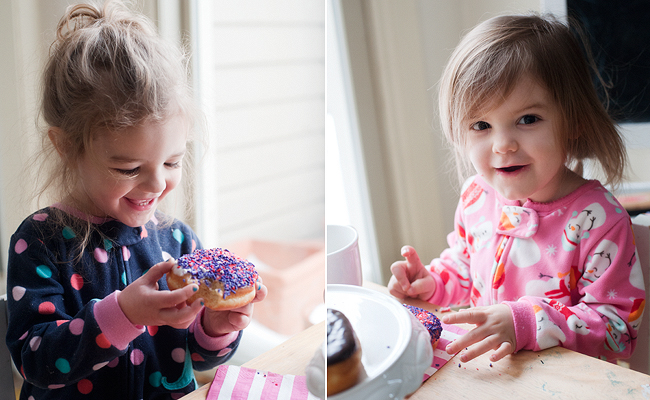 Husband, boyfriend, best friend, mom, dad, sister, brother, cousin, aunt, grandparent – whomever your valentine may be, we hope you are able show them a little extra love today.
Cheers to Valentine's Day (and donuts)!