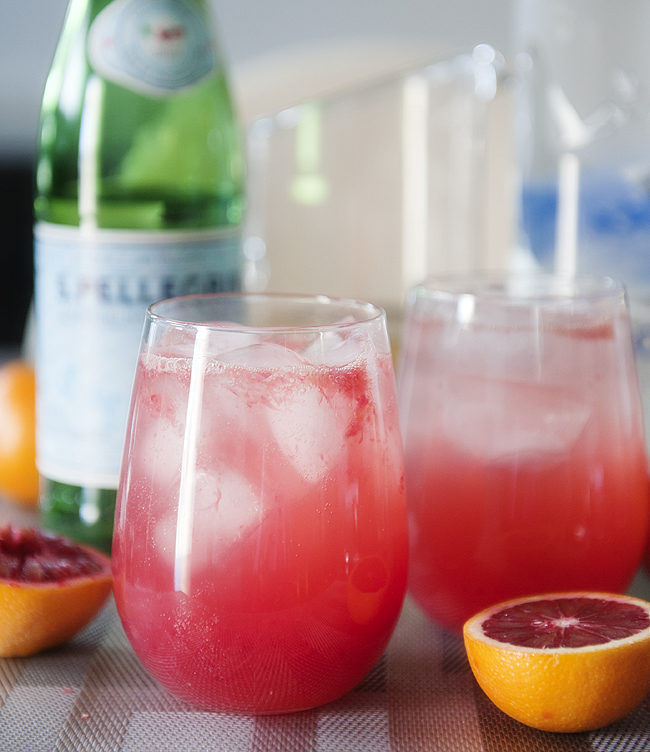 On New Year's Eve I had the best time with some beautiful souls. We ended up missing the 1st showing of the movie we had planned to see and opted to go to the later one. This meant we needed to pass the time and what better way to do that than a warm booth in a cozy bar. The establishment we chose has a fantastic martini list but of course none for me due to a little baby bump. It then dawned on me that I could ask for a mocktail and a few minutes later a virgin strawberry basil martini was in my possession. It was refreshing, sophisticated and oh so very good. Truly kicked my glass of water's booty. From that moment on I cannot stop thinking about this most delightful drink. Unfortunately basil has been hard to come by the last few days so I decided to make a concoction of a different kind. Blood oranges are my star ingredient – these gems are fairly easy to get your hands on right now. The juice is ridiculously delicious making the perfect faux cocktail for this pregnant lady (and with vodka the perfect cocktail for my man).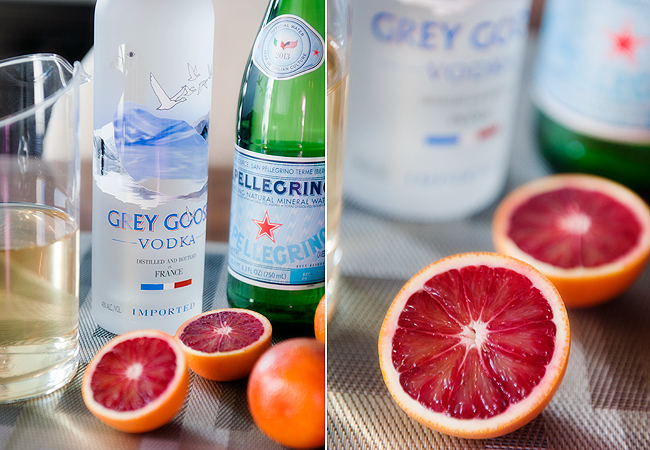 blood orange cocktail (and mocktail)
Ingredients
2.5oz fresh squeezed blood orange juice
2.5oz white grape juice
2oz vodka (exclude if making a mocktail)
sparkling water (or club soda, lemon lime soda)
Instructions
Fill glass with ice and pour in blood orange juice, grape juice and vodka (omit vodka if making mocktail). Give it a little stir and top with sparkling water. Use lemon lime soda if you prefer a sweeter drink. Enjoy!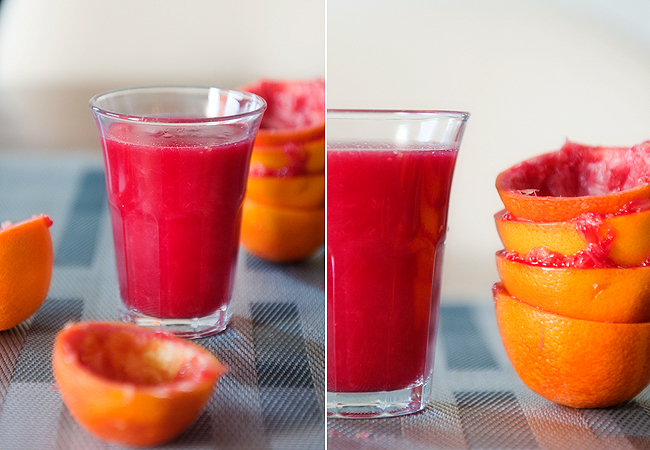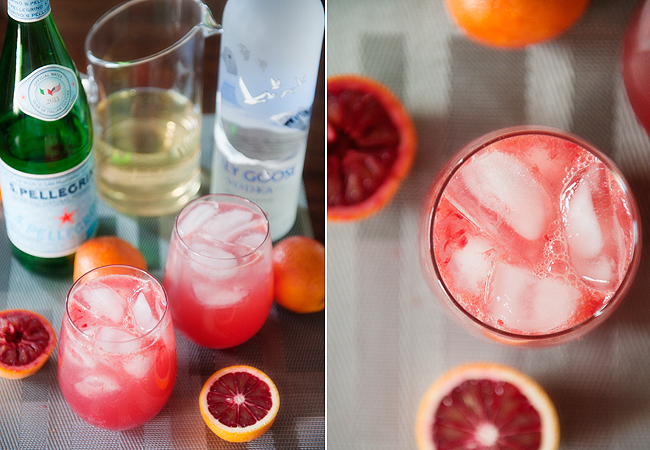 This is a great way to brighten up a cold winter day. We will certainly be hunkered down this weekend considering we are already snowed in with more on the way (not to mention the below zero temps). Not one to get down because of weather I will happily sip my mocktail.
Cheers!