Cookies again?? I know, I know.  Christmas screams cookies, I really can't help it!!  That, and not sharing this recipe with you guys would be mean- because they are so stinkin' good.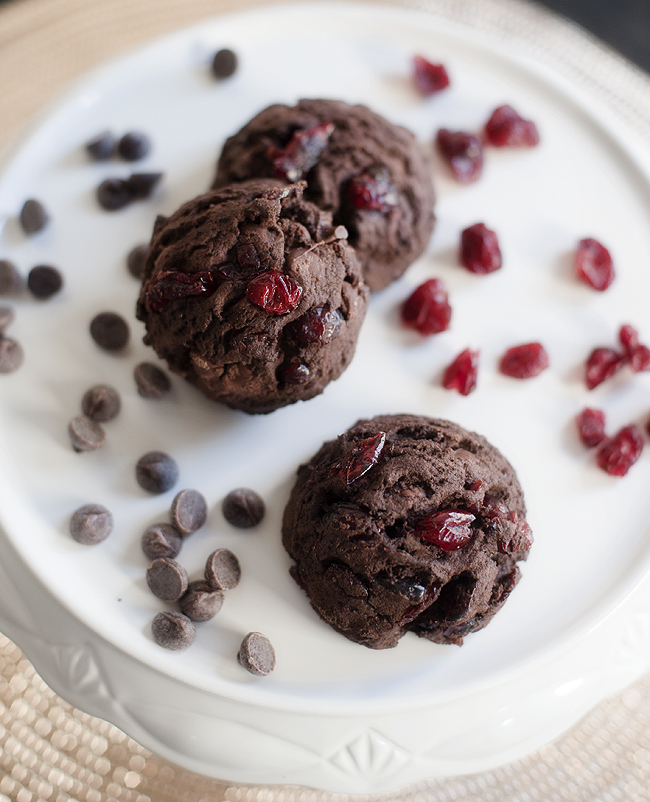 During a late night bake session the other night I caught up with a good friend of mine, Kate, who lives in Arizona. The conversation started something like, "So, I tried to be domesticated tonight and failed miserably". Between my close circle of friends, I am pretty sure I am always the one that hears about these moments. She went on to tell me about a "foolproof" recipe that was suppose to be easy, not turning out so easy after all. We have all been there. Pinterest has you pumped to try something new, disaster strikes and you end up empty handed (in her case, "burnt" handed. Literally. Ouch.) Or like the time I tried for days to make homemade pretzels because the magazine claimed that "inch by inch, pretzels are a cinch!". Yeah right, lady.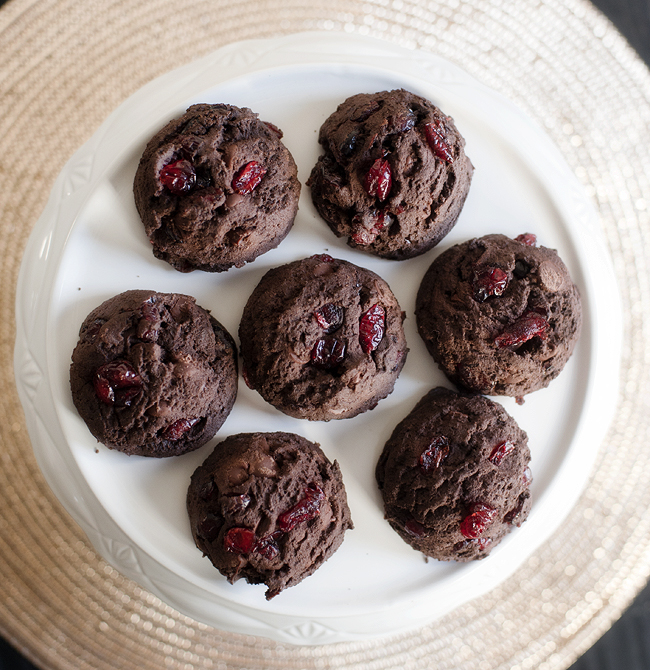 The point is, this recipe wont leave you empty handed. (Unless you do something crazy like swap out the baking powder for baking soda. No, they are not interchangable, don't do that!) And that's fabulous, because this time of year who has time for a flop?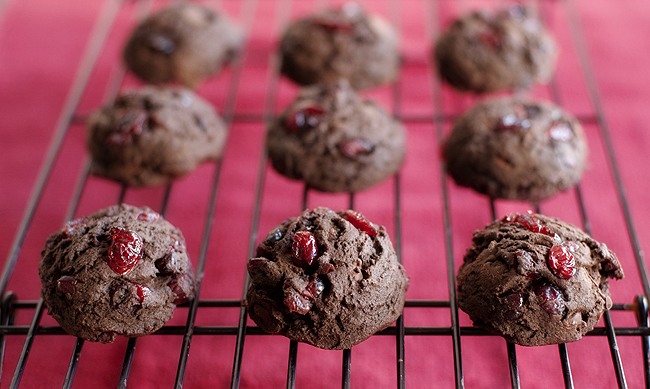 dark chocolate cranberry cookies
Serves:
about 2 dozen cookies
Ingredients
1 cup unsalted butter (2 sticks), at room temp
1¼ cup granulated sugar
2 eggs, at room temp
1 pkg Chocolate Fudge pudding mix (3.9 oz)
2¼ cups all purpose flour
½ cup Hersheys Special Dark cocoa powder
¾ tsp salt
1 tsp baking powder
1½ cups Semi-Sweet Chocolate Chips
2 cups dried cranberries
Instructions
Preheat oven to 350F, and line two baking sheets with parchment paper.
In your mixer, combine sugar and butter and beat until light and fluffy (about 3 minutes). Add eggs, one at a time, scrapping down the bowl after each one, followed by your box of pudding mix.
In a seperate bowl, whisk together your dry ingredients (flour, cocoa powder, salt, baking powder).
With your mixer on low, add dry ingedients to the wet ingredients, and mix until just combined. Toss in cranberries and chips and mix a bit more.
Using a large scoop, drop onto cookie sheets, about an inch apart. Press down lightly if you would like to, the cookies do not spread much while baking.
Bake for 15 minutes, or until the cookies no longer look glossy.